What a fabulous find Janet!!
Many thanks for posting.
Everyone might remember that I did some work on the brooches with the cyphers of King William & Queen Adelaide, but I didn't delve into the tiaras worn by the 23rd Countess of Erroll, the holder of the title in her own right &, because the Office of High Constable of Scotland is hereditary, she also held that office.
The cypher brooches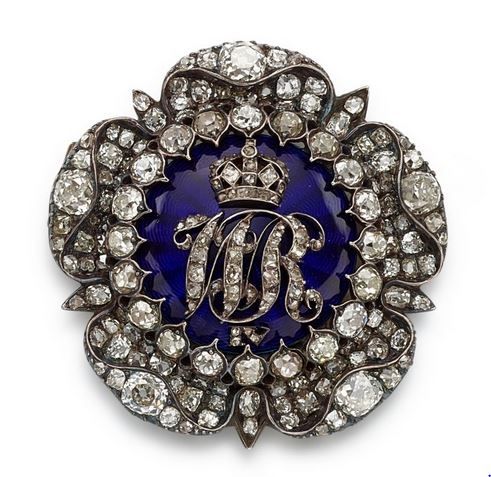 The 23rd Countess of Erroll with the insignia of the Hereditary High Constable of Scotland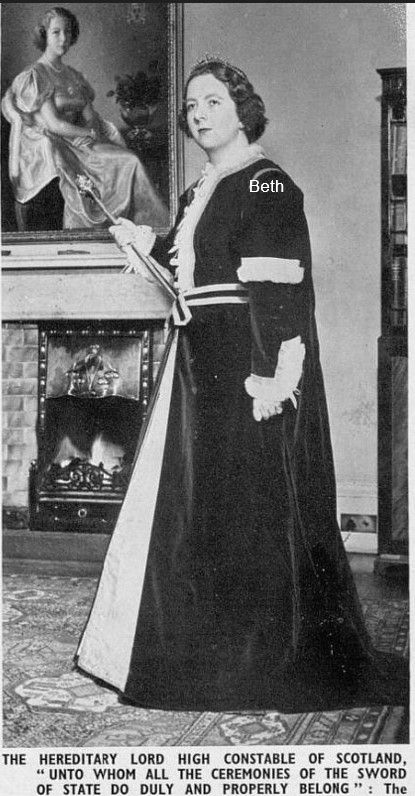 In some of the photos I used to show how the 23rd Countess wore the brooches, the marvellous floral (rose?) tiara seen in the photos Janet found can be seen.
Because of the limits of old fashioned photography, poor media reproduction & how the 23rd Countess wore the tiara, I hadn't appreciated how splendid it is.
I think that this is the same tiara!