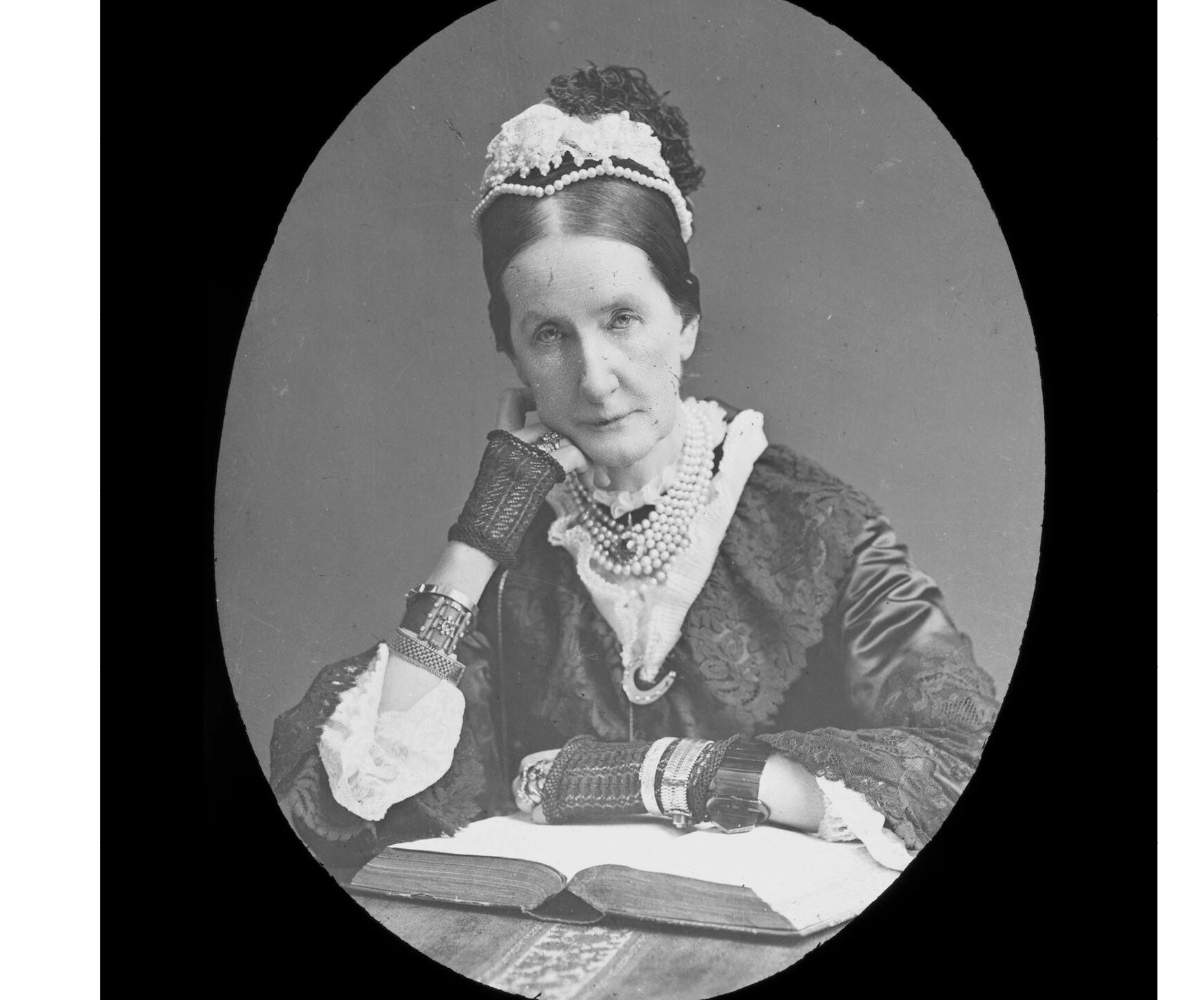 According to contemporary Court conventions, a lady was re-presented formally at Court before the Queen (or a deputy) after she married. This was regardless of age or status or whether the lady was a new bride or a widow who had remarried.
After Angela Burdett Coutts married she, like others, was re-presented at a formal Drawing Room in early May 1881, which Queen Victoria attended. (Frequently, the Queen had the Princess of Wales or one of her daughters represent her)
Typically, the ladies wore their finest jewels.
For the occasion Angela Burdett Coutts wore a grey silk dress & train, a veil, Court feathers & her finest jewels, including the 3 much lauded sapphires as her stomacher.
She also had the distinction of being able to alight from her carriage at the carriage entry to the Palace. The ladies then walked through a corridor to a cloak room where wraps/furs could be left.
When Angela Burdett Coutts realised that one of the sapphires had fallen from her gown a reward was offered for its safe return.
A week later (so the story goes) a housemaid sweeping the corridor found the sapphire beneath a water pipe which ran the length of the corridor. The assumption was that the brooch, having been dislodged from her gown, was then swept aside by her long train & rolled under the pipe.
All in all the afternoon must have been a trial for Angela Burdett Coutts. Queen Victoria strongly disapproved of the marriage & everyone knew it. It was therefore no surprise to see that the press wrote of the cold reception Queen Victoria gave to the newly married woman, who had previously been on the warmest of terms with the Queen.