Recently, after I did a post on Instagram about the Minto tiaras, Juscha noticed that one was very similar in design to the Monson tiara.
Thank you so much Juscha!
I did a post about the Monson tiara on Instagram yesterday, but have now received information suggesting that some of the information available is incorrect.
I am waiting for clarification before I say more.
But, in the meantime, I thought you might like to see photos of the tiaras that Juscha so kindly forwarded.
It converts into a necklace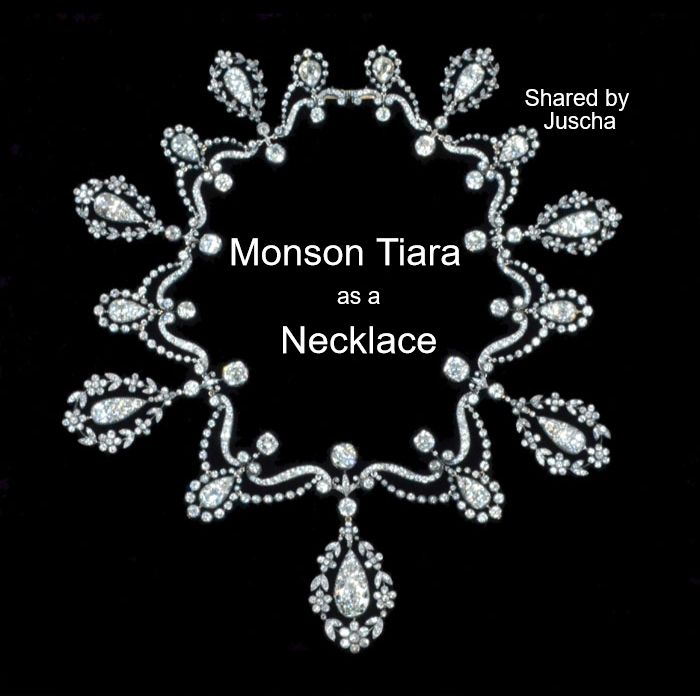 I could only find one photo of the tiara being worn.