Great photos Crowne!!
Apologies for being late to the party. I think I need someone to force me to keep up with the latest.
This brooch is not new. Queen Camilla wore it for a similar function with the Bees for Development in 2019.
Their garden parties are biennial. No doubt 2021 was cancelled because of Covid.
The origins of the brooch?
I think at present it is anyone's guess.
[Sorry, but I know nothing about a sapphire one belonging to QEII]
The only bee brooch (belonging to an earlier royal, which might still be in the royal jewellery collection) that I know anything about is the one given to Queen Alexandra by the ladies of Blackburn when Edward VII laid the foundation stone for the Technical School in the town on 9 May 1888.
From what I have read in the press, I got the impression that the brooch was probably an after thought.
The Civic leaders had arranged for an elaborate gold casket made by the prestigious firm of Hunt & Rosekill to give to the Prince of Wales.
The brooch for Alexandra was chosen only on 5 May & was to be displayed in a local jeweller's shop for a day -- that makes me think it was part of the business' stock.
Unfortunately, I have never seen a sketch or photo of the brooch.
Some of the London papers referred to it as magnificent. The local press, however, was more restrained & simply spoke of a beautiful brooch.
I have only ever seen one full description of the brooch. It is on an image below where I also have an image of Queen Camilla's brooch.
I think that the brooch given to Alexandra was small, but when all factors are considered I don't think the Blackburn Bee is the one currently worn by Queen Camilla.
I will be interested to see what others think.
I have no idea what the "experts" will think. Although I brought the Blackburn brooch to attention many years ago, I have not previously published most of the information below.
These are the images I used on Instagram.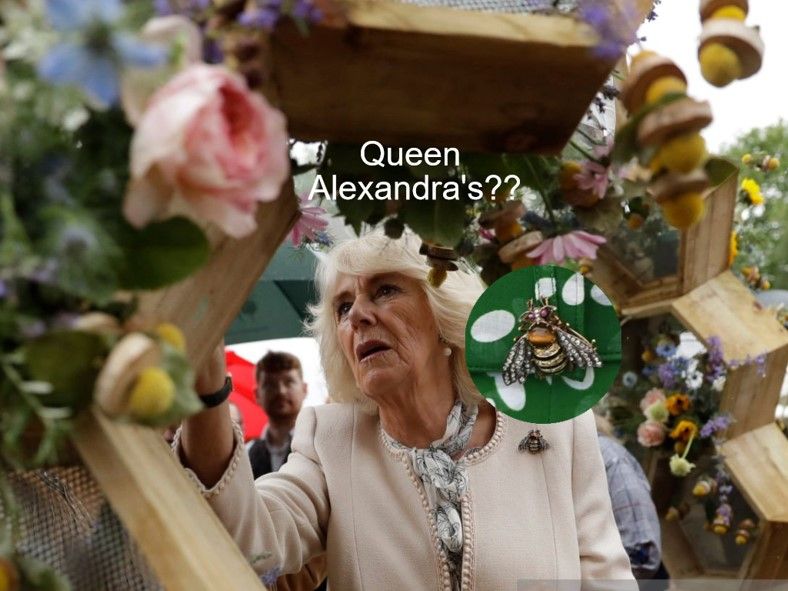 At the Bee function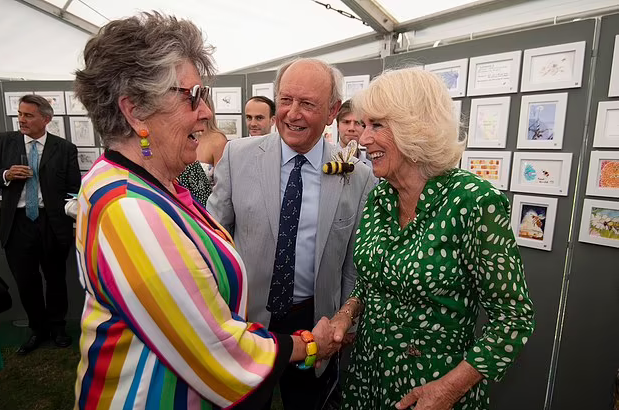 Was not worn for other functions on the day, which suggests to me that the Queen keeps this one for wearing only at Bees for Development events
,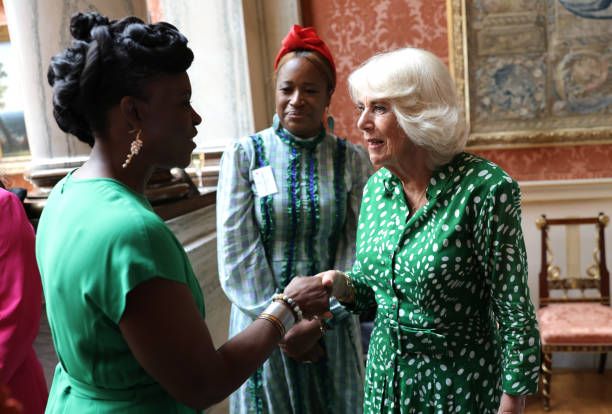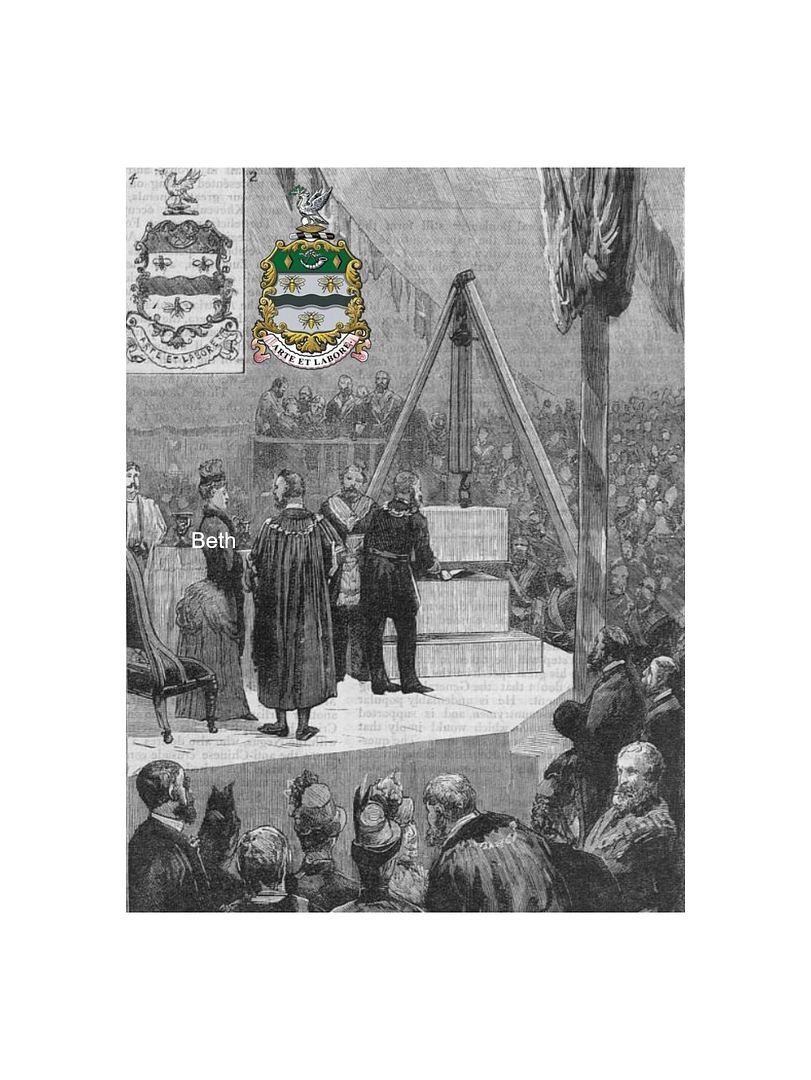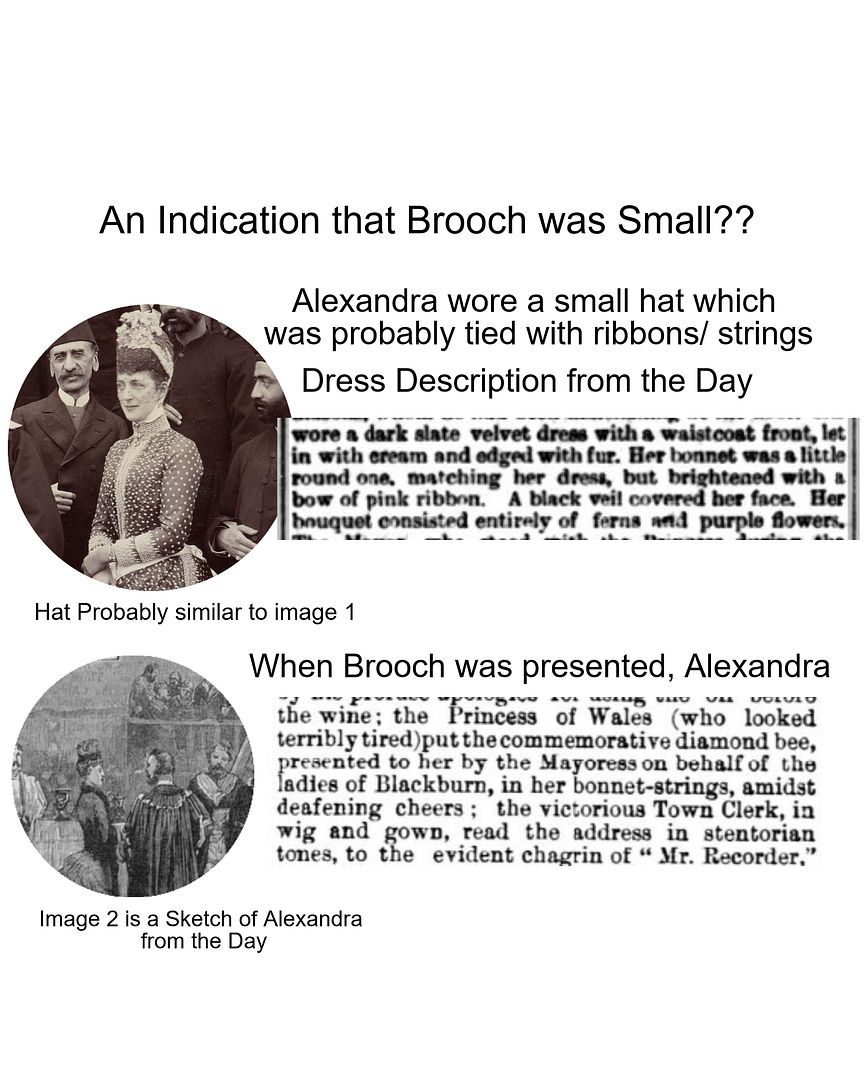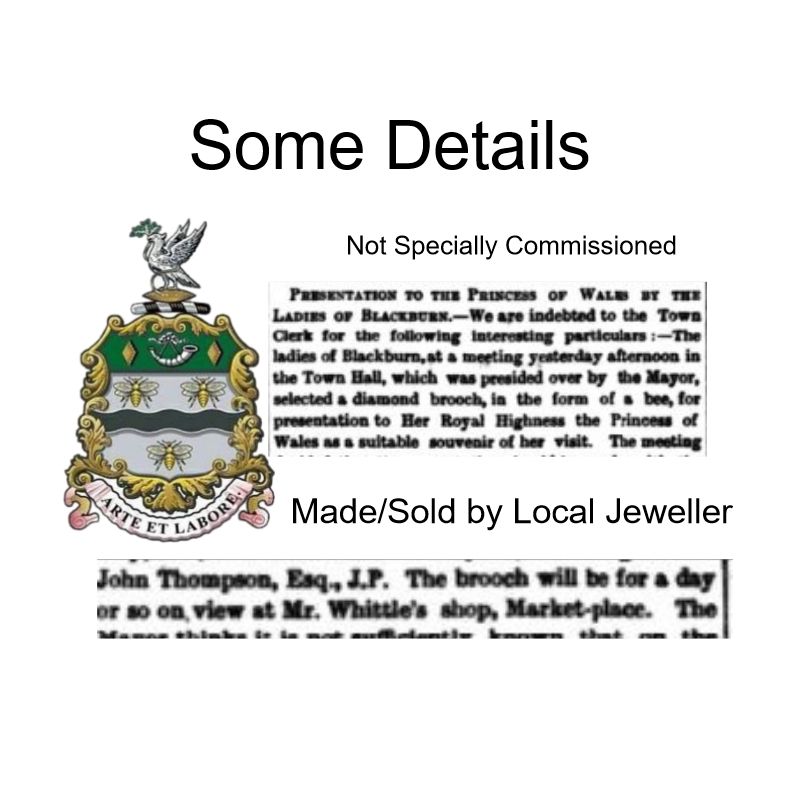 The Queen in 2019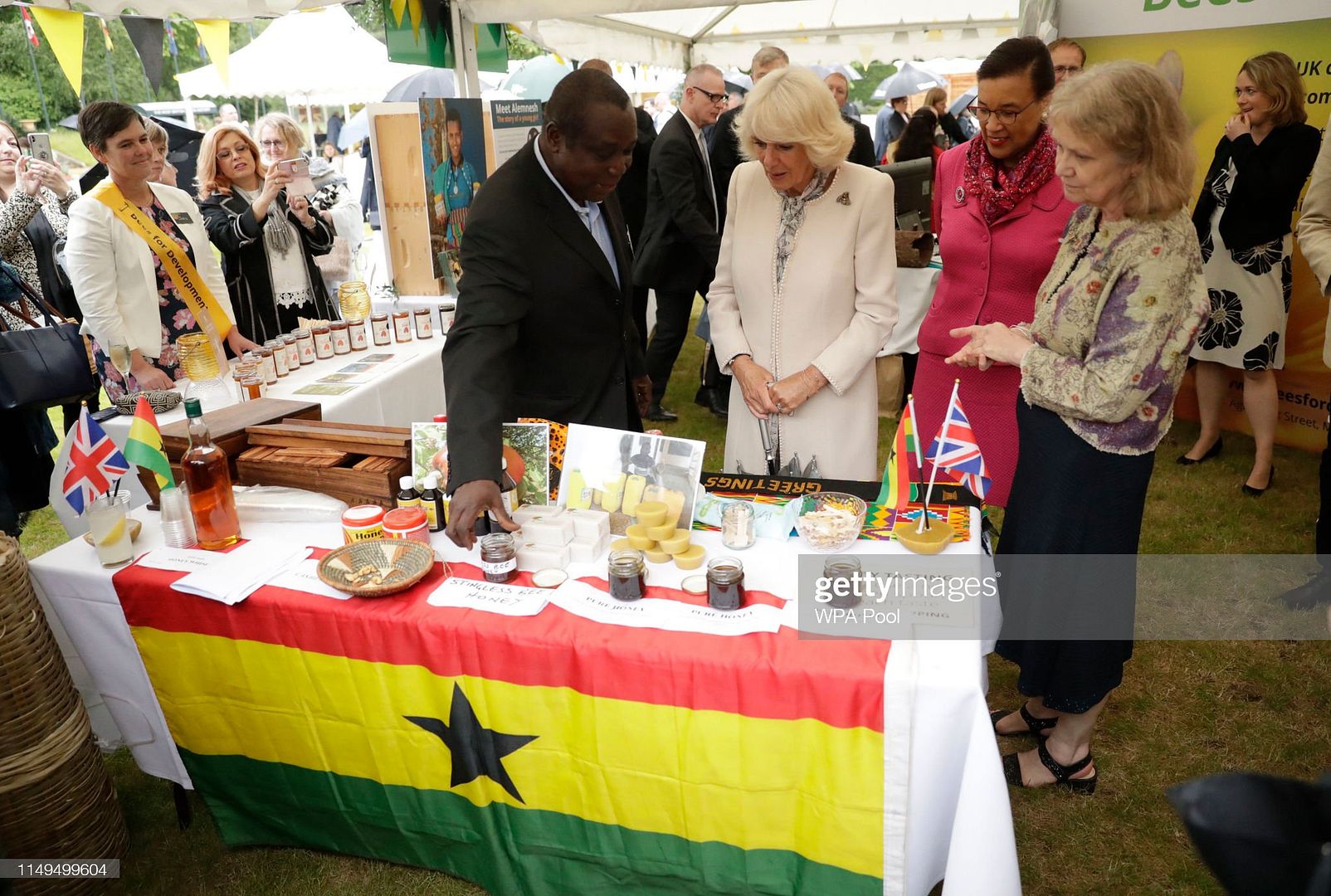 Description from 1888 press report & brooch worn by Queen Camilla.