Essex tiara
Posted by Beth
on November 21, 2020, 5:50 pm
I have always wondered why there don't seem to be photos or paintings of Adele Capell, Countess of Essex wearing the grand Cartier tiara ordered for the 1902 coronation.

The answer lies partially in the personal disposition of Adele, Countess of Essex who, according to a number of press reports, did not wear much jewellery and rarely wore a tiara.




Despite this Adele, Lady Essex had at least 3 tiaras at her disposal. The ruby item mentioned above, the Cartier tiara and a second diamond tiara.

The 1902 Cartier tiara.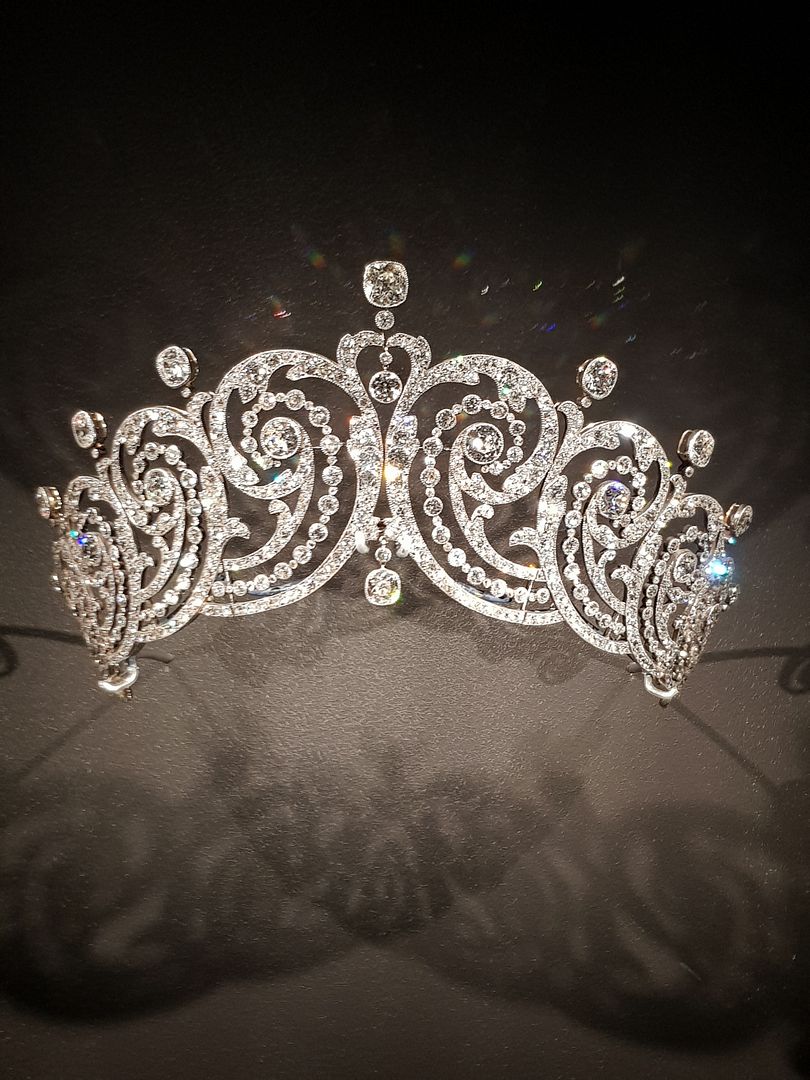 Although I could not find photos of Adele, Countess of Essex wearing this tiara, I did find a photo of her stepson's wife wearing what looks like the Cartier tiara to the 1937 coronation.

What do others think? Is this the Cartier Essex tiara?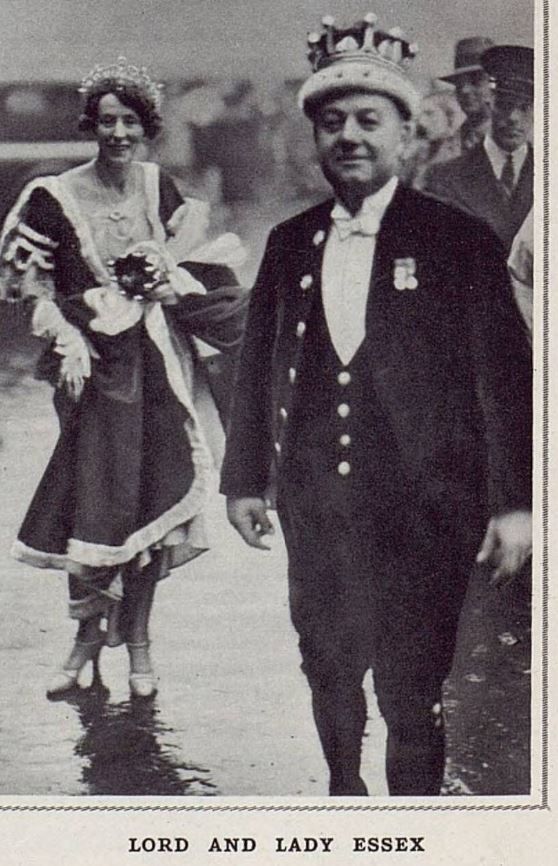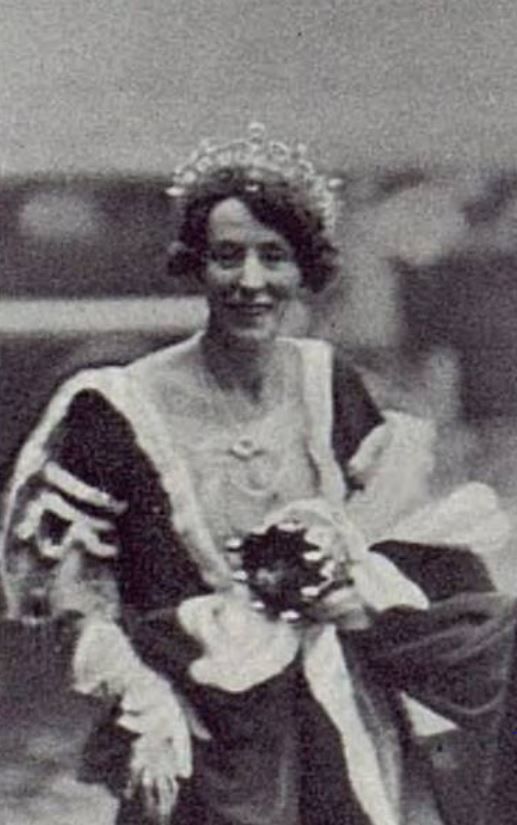 I haven't looked at the wills of either Adele, Lady Essex or of her husband (and there is very little information in the press) so I don't know if the Cartier tiara was made a family heirloom which followed the title.

The second diamond tiara was undoubtedly the personal property of Adele, Countess of Essex as she donated it to the Children's Jewel Fund in 1918.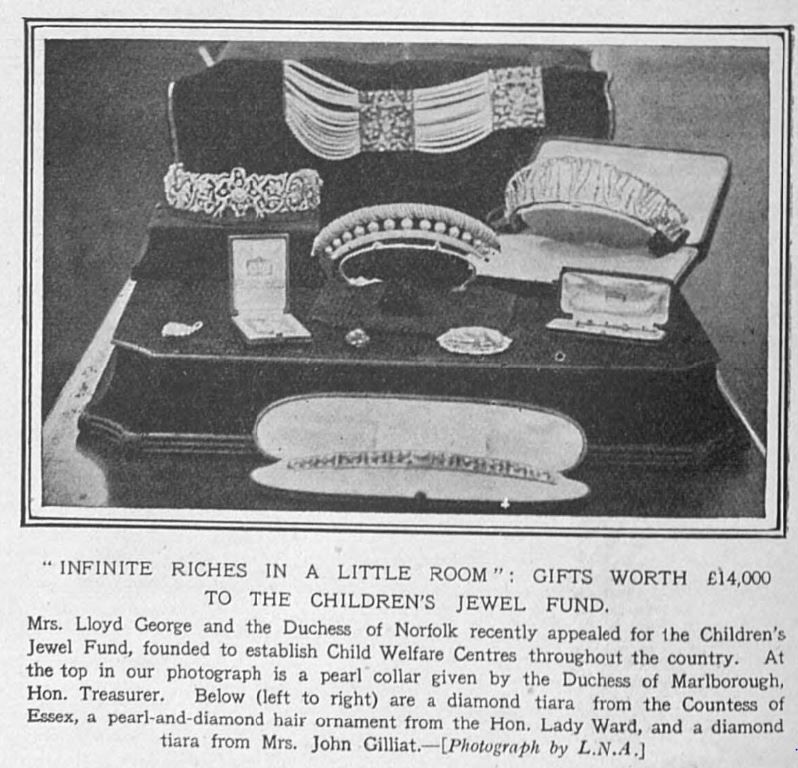 A closer view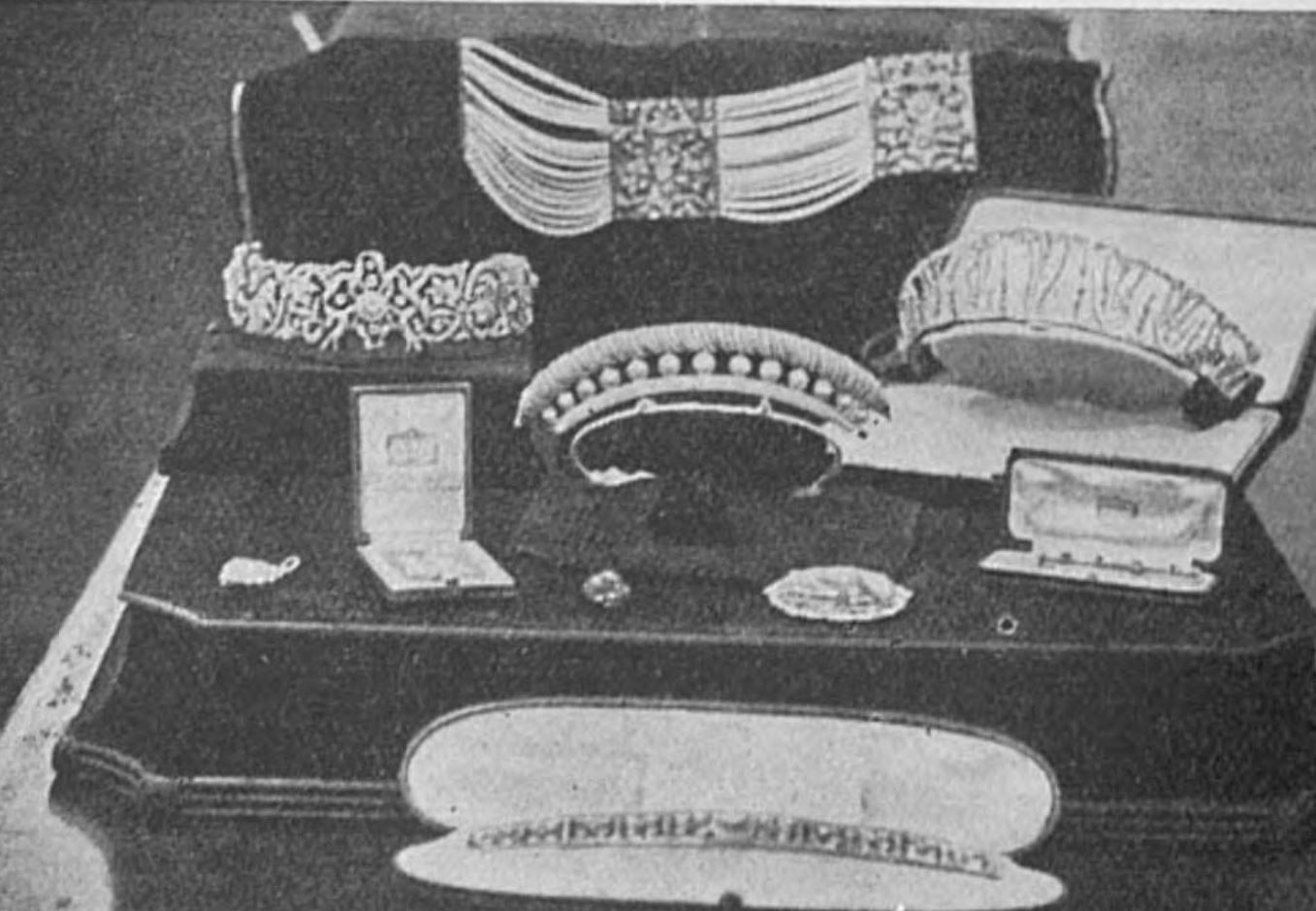 I have attempted, unsuccessfully, to find if the press carried any information about when the Cartier tiara might have been sold. I assume that, whenever it was sold, the transaction was private.

In her book on her mother, Mary Soames, who was in a position to know, said that a friend had lent the tiara to Clementine Churchill for the 1953 coronation. See https://books.google.com.au/books?id=MZqXkDyT6X0C&pg=PR3&lpg=PR3&dq=clementine+churchill+tiara+coronation&source=bl&ots=vn17GB8-4t&sig=ACfU3U3Hur6Xb3ibwIJS0MvINkgH9TH_rA&hl=en&sa=X&ved=2ahUKEwjr7drdx5LtAhUUyzgGHdyLCpc4KBDoATAFegQIBxAC#v=onepage&q=clementine%20churchill%20tiara%20coronation&f=false

Sadly for us the name of the friend was not recorded!

Clementine Churchill 1953.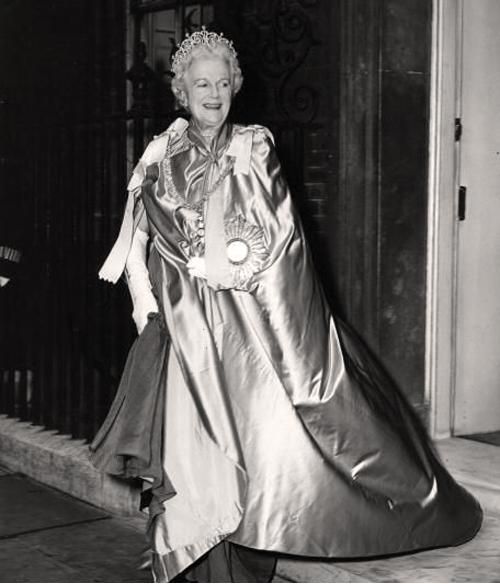 It is entirely possible that the Earl of Essex still owned the tiara in 1953 or, equally, he may have sold it by then.


---