Queen Victoria's Jubilee Necklace
Posted by Beth
on August 25, 2022, 7:35 pm
Apart from my new discovery the basic information comes from H Roberts in The Queen's Diamonds.

I have decided to use some of the imagery I did for the Instagram post.

This topic is entirely new work. No one else has identified this aspect before..

As we all know, the "Daughters of the Empire" collected funds to pay for a large statue of Prince Albert, a project which immediately appealed to the Queen.

So keen were people to contribute that an enormous sum, £84,000 was raised.

After the estimated costs of the statue etc, somewhat over £70,000 remained.

At Queen Victoria's suggestion the money was to go to the St Katherine's Fund for Nurses.

Some, nevertheless, felt that a personal gift of jewellery should be presented to the Queen.

Others demurred, arguing that people had contributed on the expectation that the excess money would go to charity.

As a compromise some suggested that the Queen be given a jewelled badge of the nursing organisation.

Victoria was outraged & didn't hesitate to say so.

Finally, Carrington & Co were selected to make a diamond & pearl necklace & earrings to present to the Queen, which the Duchess of Buccleuch did on 30 July 1888. The cost was £5,000.

What is new about this necklace

Roberts has told us that 6 of the trefoils & the central quatrefoil element are detachable to be used as separate ornaments.

But the necklace has 2 clasps & the central element can be worn without the little crown, which is one of the 2 clasps/b]

In the photos I have seen of Queen Victoria wearing the necklace, it is worn without the little crown on top of the central element

QEII chooses to wear it with the little crown

I hope the photos help explain things.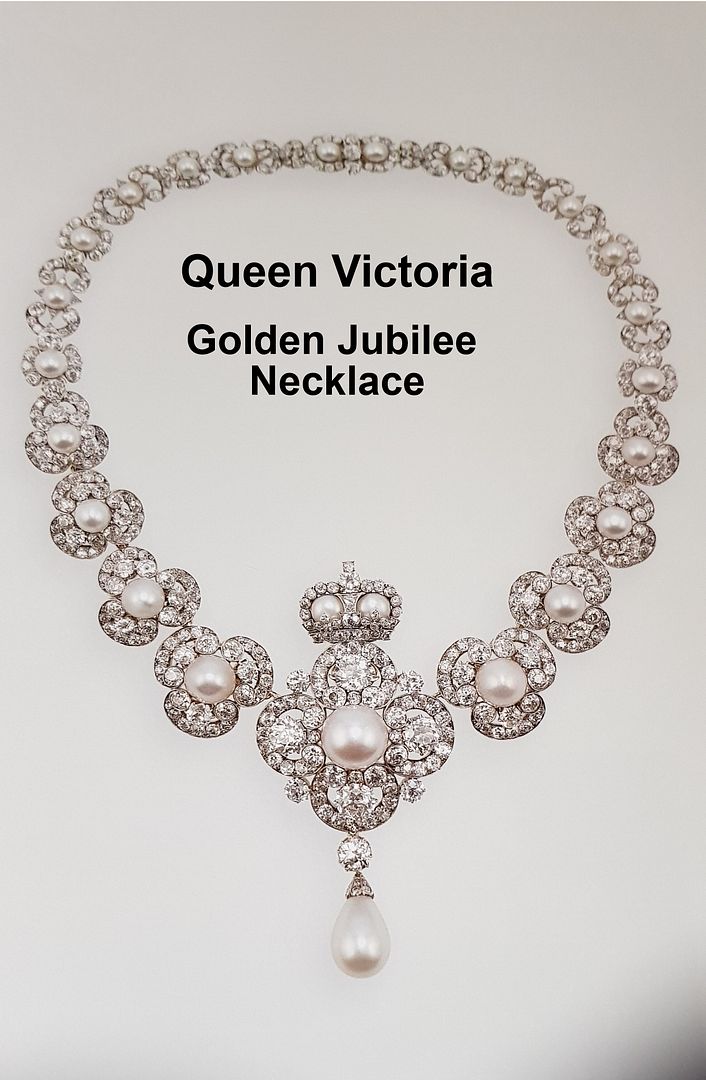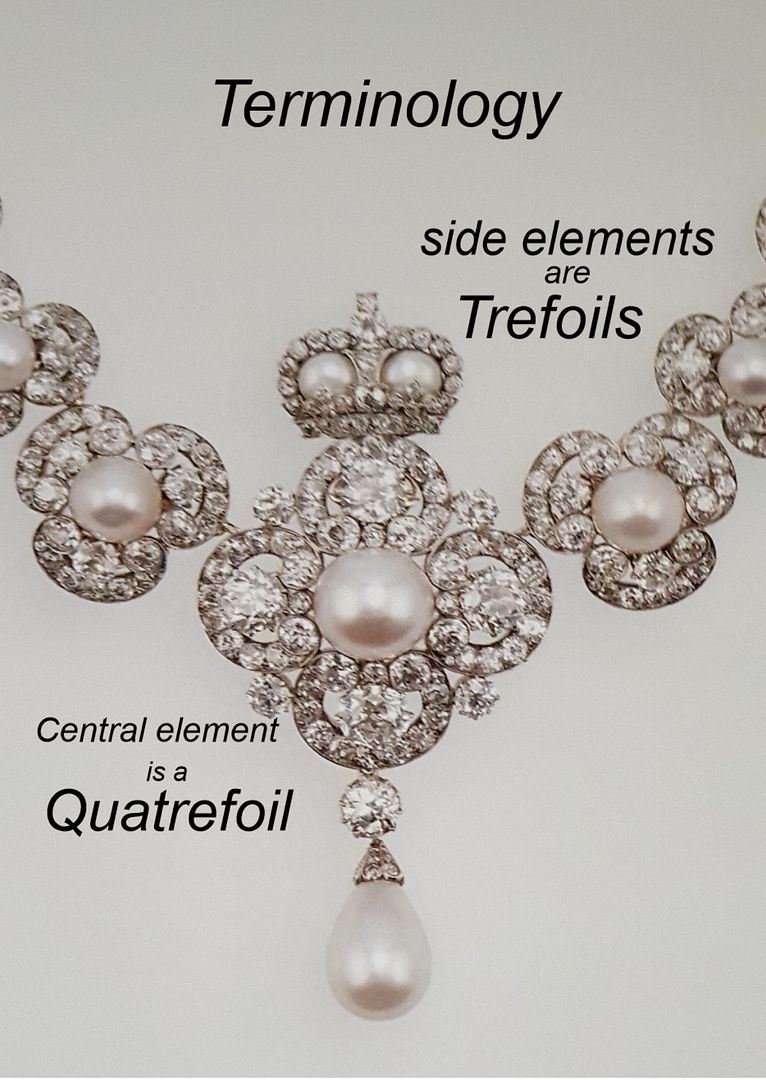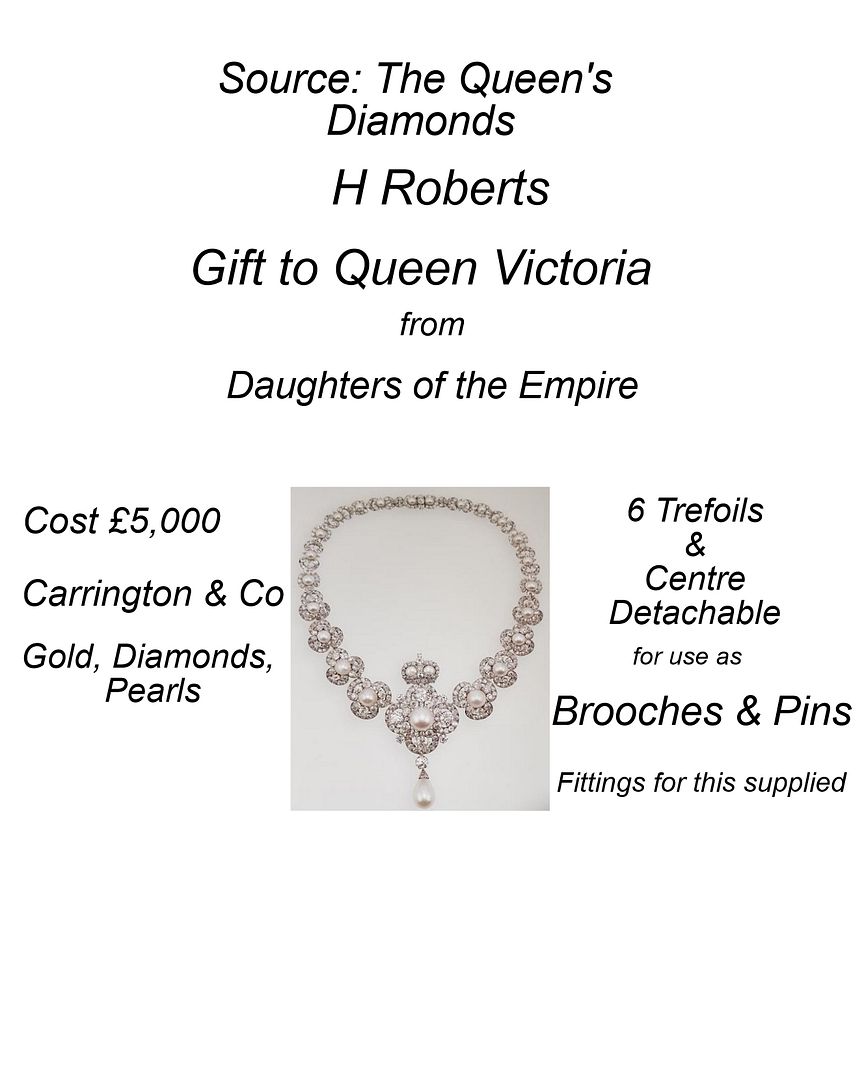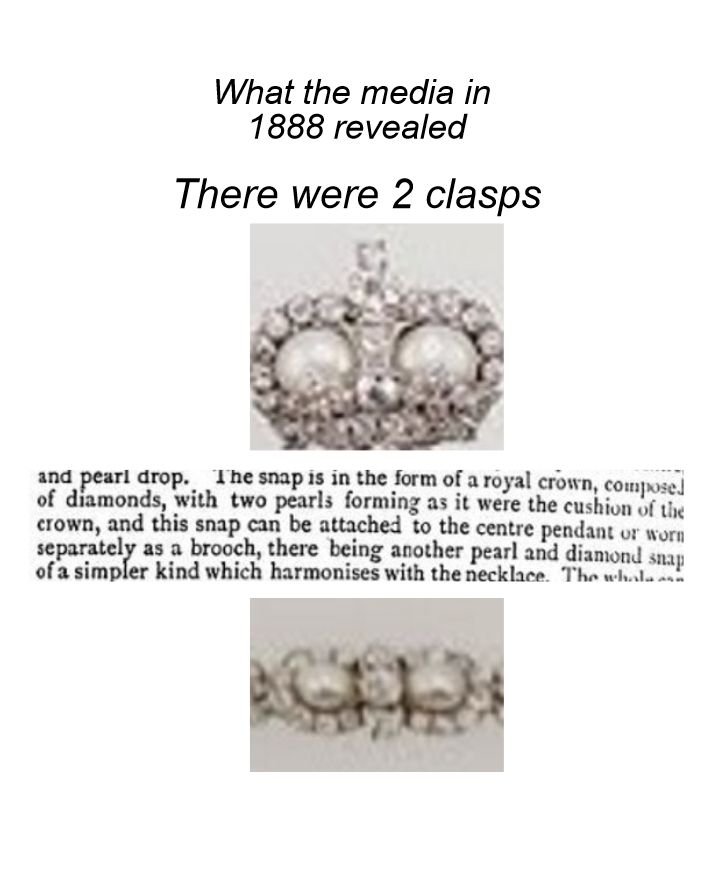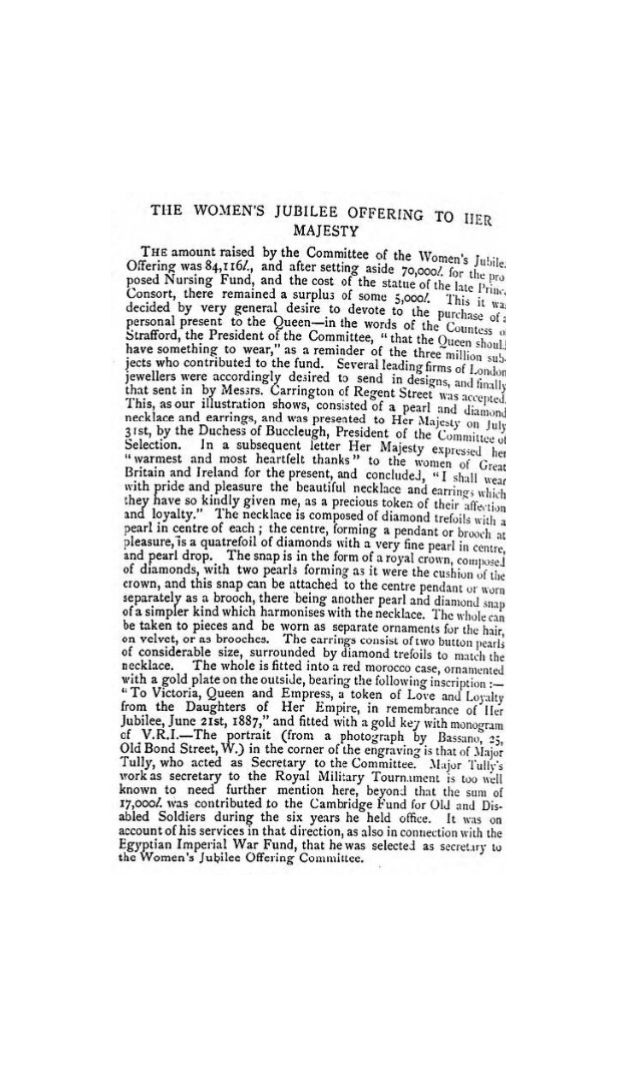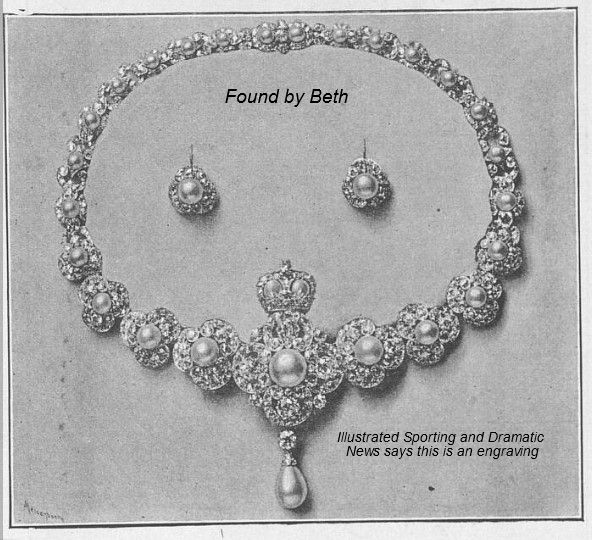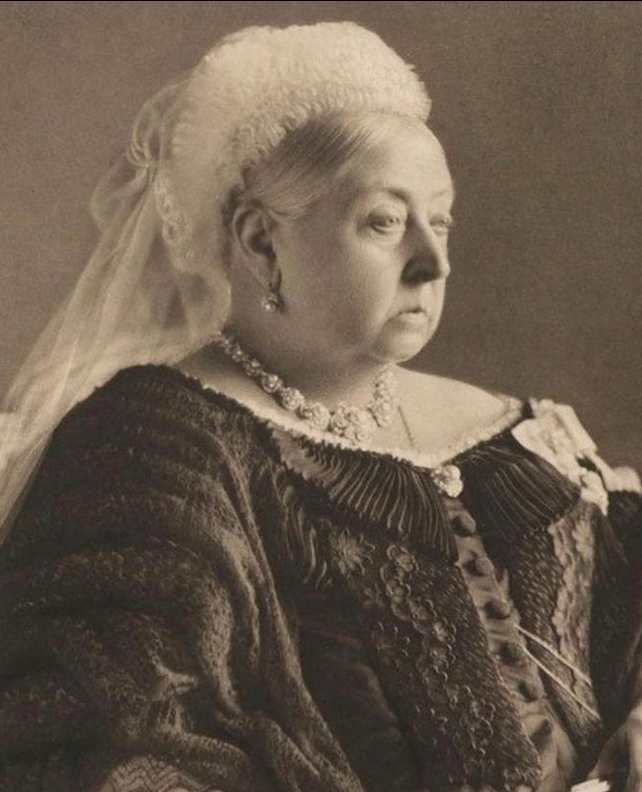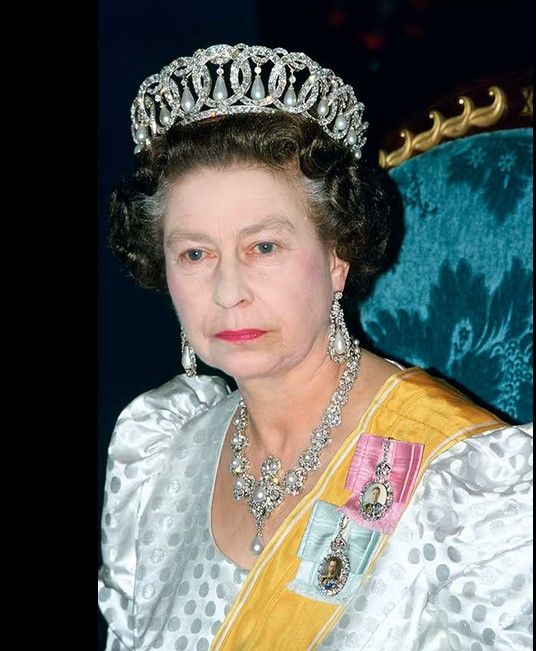 ---