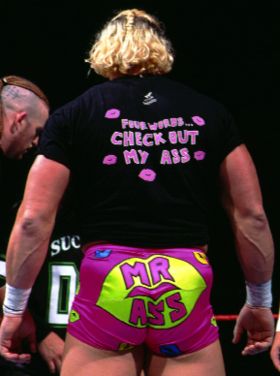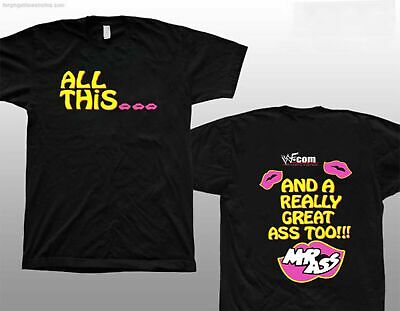 (Btw I just watched that 5th Dimension video and, uh... Marilyn McCoo, or whoever the chick on the right is, is gorgeous.)
These are actual t-shirts that people could buy.
I saw on the internet recently that kids were even expelled from school for gesturing towards their crotches and telling people, including girls, to "suck it". Of course that's absurd; they were just imitating their favorite wrestlers.
Stoner tip: get a grinder. Ground weed in a pipe, even without a screen, burns evenly and, moreover, it burns at once. If you pack the bowl right, you can smoke the whole thing in one hit. Hits like a GB, and I'm getting another 3-7 days out of this supply. I still need to learn to judge how much I smoke that way; this bag has had a few uncomfortably-high moments but I guess it's all feeling out.