Some more photos of the emeralds.
Worn at the coronation of Edward VII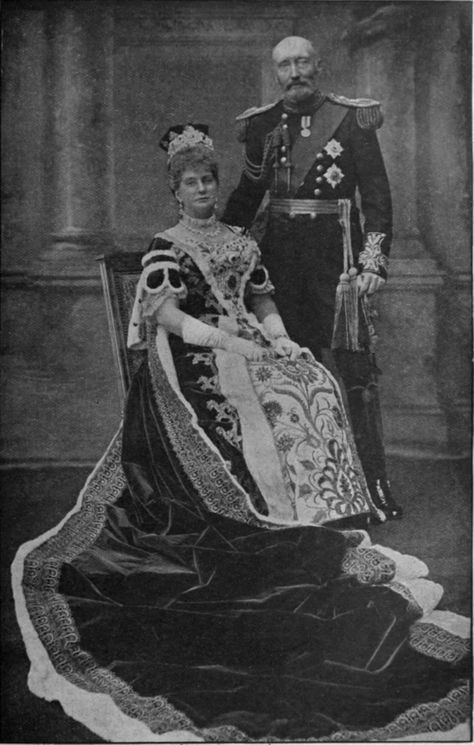 On this occasion the Duchess was again wearing the emeralds but in a different configuration for her stomacher. The emerald necklace is used to outline the top of her bodice, and she is wearing the emerald tiara on a diamond base.
I think her lower necklace is the the one worn by Mollie, Duchess of Buccleuch. That necklace seems to have been worn in a longer and shorter version.
Emerald tiara, and diamond necklace in longer version
Diamond necklace in shorter version and the drop diamond earrings.
A sketch showing the emeralds as worn for the coronation of Edward VII
Over the weekend I will post other photos I have collected of the Buccleuch jewels. They raise a number of questions in my mind.
It is very difficult to say who might have the most imposing or valuable jewel collection. Definitely not the Duke of Norfolk (who organises all the grand ceremonial occasions for the royals), as the Norfolks are "relatively" poor. One of the things which I have become aware of over time is that some of the most valuable jewels and collections were acquired by the newly rich industrialists. There are also a number of "old" gentry families who are very wealthy and have (or used to have) significant jewels. I suspect that it would be impossible to give even a guesstimate of who has the grandest or most valuable collection.