Thank you Maridje for these wonderfully clear photos of the brooch.
Queen Elizabeth the Queen Mother more than likely wore the brooch featuring the leek for the coronation tour of Wales in 1937. Sadly, the only photos I have been able to find of this tour are of very poor quality. I have based my deduction on a news paper article describing the post war tour of the King and Queen in 1945. It stated that QEQM wore the brooch in 1937.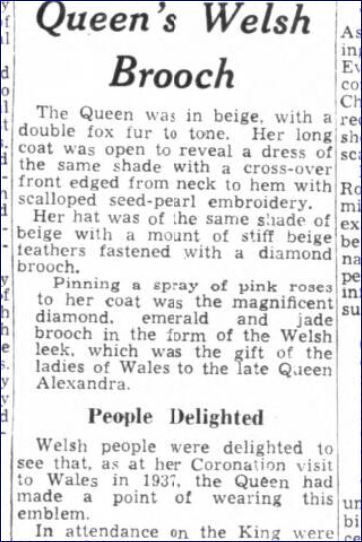 The 1937 photos are of very poor quality and, although it is possible to guess that the dark sections of the brooch shape are of the leek and the emerald drop, without another source of identification it would be impossible to say what the brooch was.
1937 coronation tour of Wales.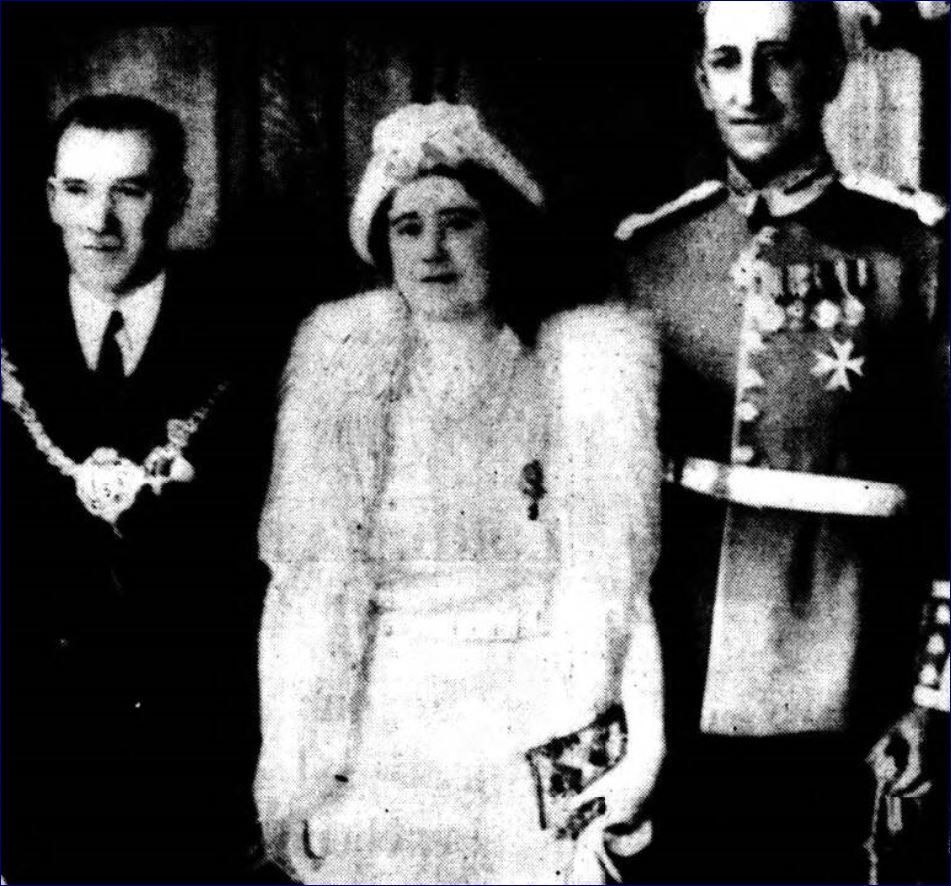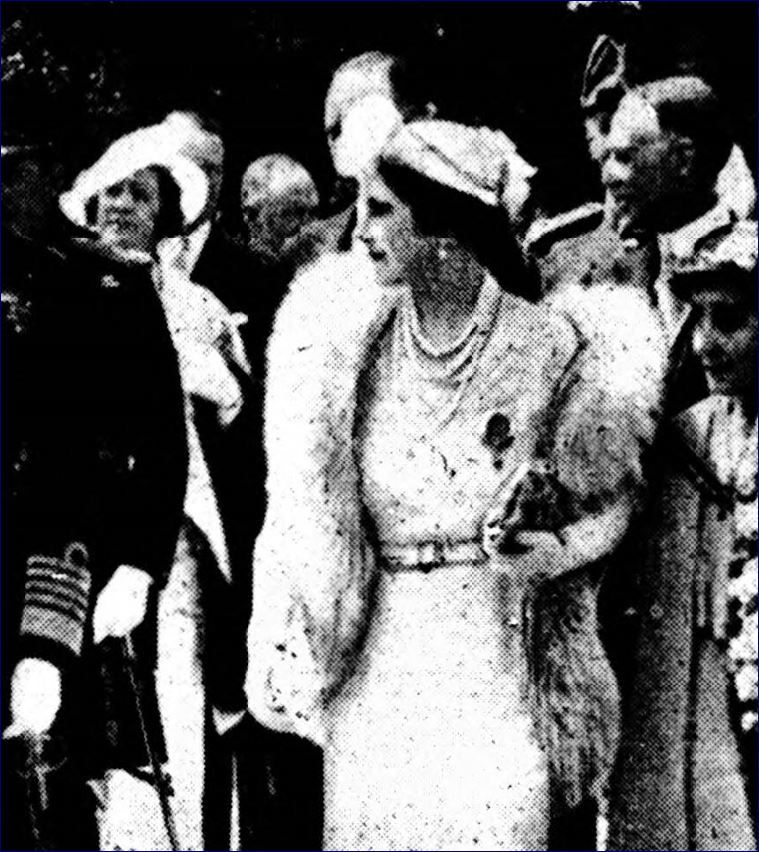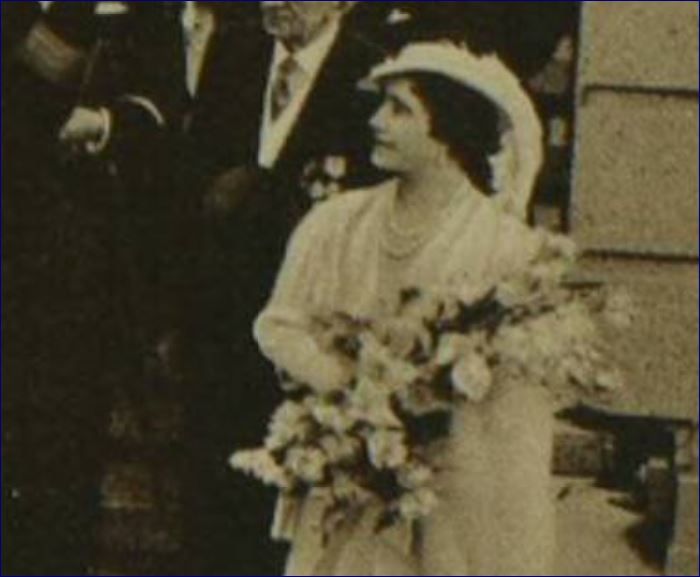 1945 post war tour of Wales.
As shown in the cutting above QEQM again wore the brooch in Wales in 1945
And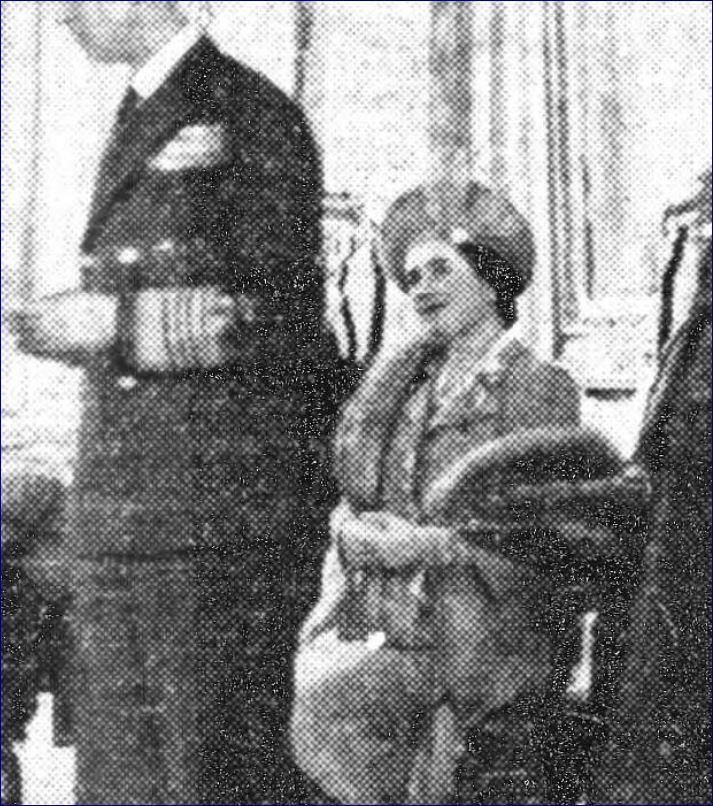 Queen Elizabeth the Queen Mother also wore the brooch when she visited the Welsh Guards on St David's Day in 1957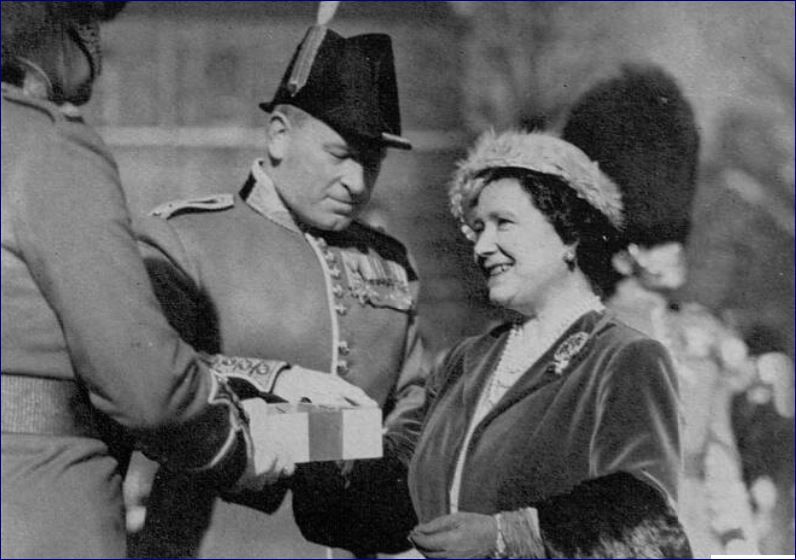 And for a concert that evening - when she provided details of the brooch.
Later that year (1957) HM lent the brooch for a display in aid of charity.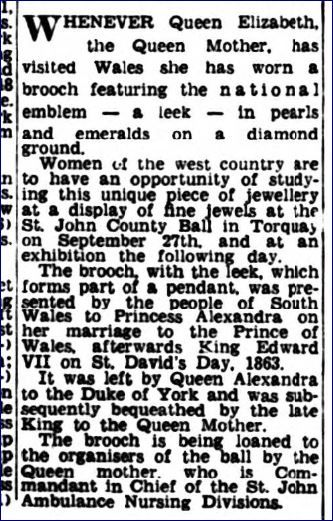 The press report was incorrect in identifying the brooch as having been given by the Ladies of South Wales, but it is possible that the brooch and other jewels were designated by Queen Alexandra as being for George VI, although personally I doubt if Queen Alexandra would have indicated that the other brooch with the Prince of Wales feathers should go to George VI.
The most memorable wearing of the brooch was, of course, to the Investiture of the current Prince of Wales.
I am intrigued as to why HM wore it for a visit by President Carter. Does he have Welsh ancestry?
Has anyone spotted the brooch being worn by QEQM at other times?