As The Royal Watcher noted in a post lower down, the grandiose tiara featured in the 1959 Ageless Diamond Exhibition as the Anglesey tiara was not seen on any of the Marchionesses.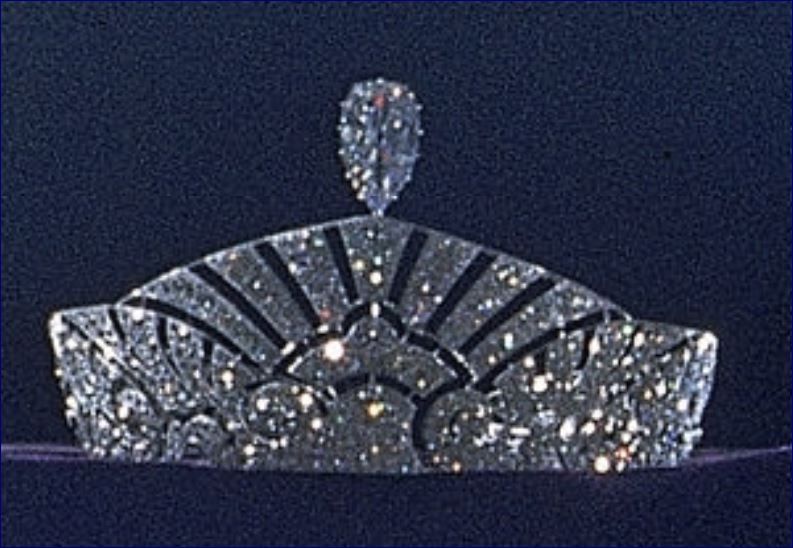 The only place where I could see the tiara attributed to the Marquis of Anglesey was on the AP video.
In the catalogue the owner is not identified.
I did a very quick survey of the newspapers today and from what I could find, I suspect that the family had only two tiaras.
The major tiara is the one The Royal Watcher posted of the Marjorie Manners, the wife of the 6th Marquis and her daughter-in-law, the wife of the 7th Marquis.
Marjorie the 6th Marchioness appears to have raised the actual tiara in her own artistic fashion.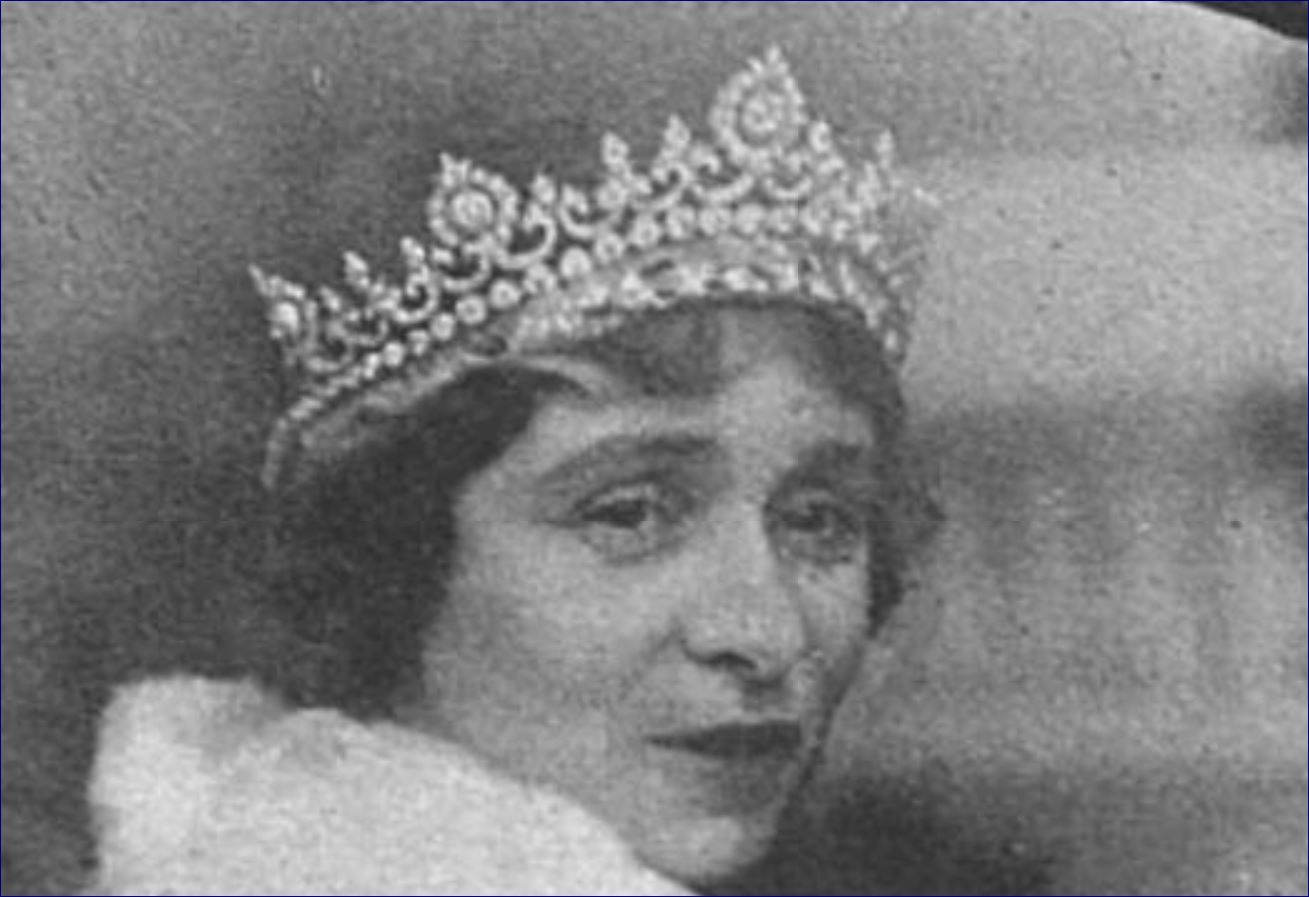 While the 7th Marchioness appears to have worn it more conventionally.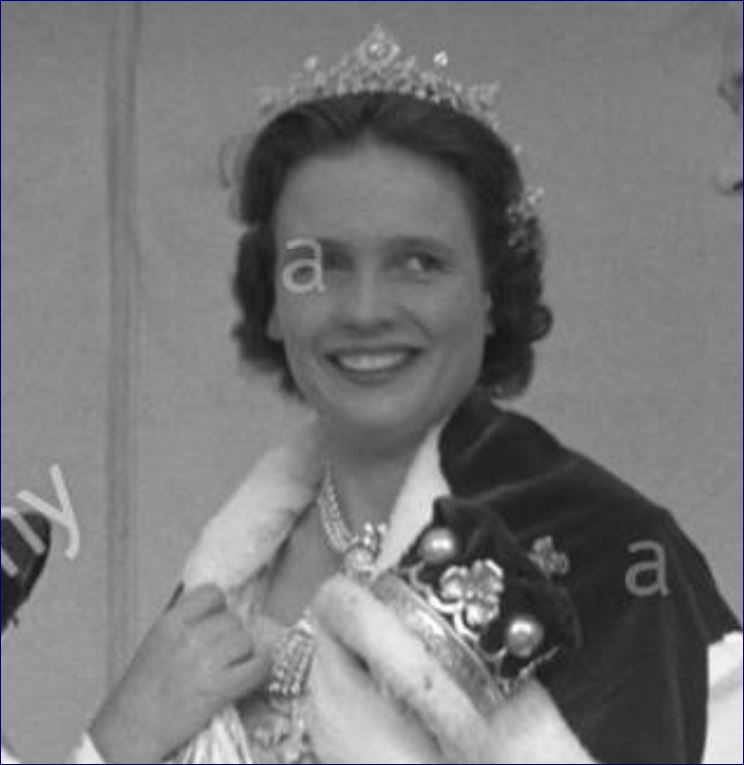 Interestingly, in the photo above the Marchioness is wearing the necklace in the same way as the model in a photo I posted below.
Marjorie Manners was photographed with another head jewel, but I am not sure if this was a bandeau, or a choker or a bracelet.
I found another tiara worn by the 5th Marchioness, but I have no idea as to whether it is an Anglesey item or belonged to her personally.