I have been trying to narrow down the date range for when Irene Denison, the Marchioness of Carisbrooke, received Queen Victoria's ruby and diamond tiara.
We know that Queen Victoria gave it to her daughter, Princess Beatrice (Princess Henry) but after that the time when it went from Princess Beatrice to her daughter, Queen Ena of Spain and then to the Marchioness of Carisbrooke is less clear.
Geoffrey Munn in
Tiaras. A History of Splendour
states that Princess Beatrice left it to her son, the Marquess of Carisbrooke, and many sites have repeated that. Yet, that does not take into account the fact that Princess Beatrice didn't die until 1944 and both Queen Ena and the Marchioness were photographed wearing the tiara in the 1930s.
Queen Ena was photographed wearing the parure as seen in the photo below which is dated 11 April 1931 by the photo agency. The style of dress suggest that the photo was taken around this time.
The Sunday Times
16 November 1930 suggests that Queen Ena wore the parure to a dinner at the Spanish Embassy in London in 1930.
The earliest mention I have found for the Marchioness with the tiara is from Munn who, having checked the Cartier archives, stated that the rubies were removed by the firm for the Marchioness in 1933.
Then, in 1934 this portrait of the Marchioness was painted.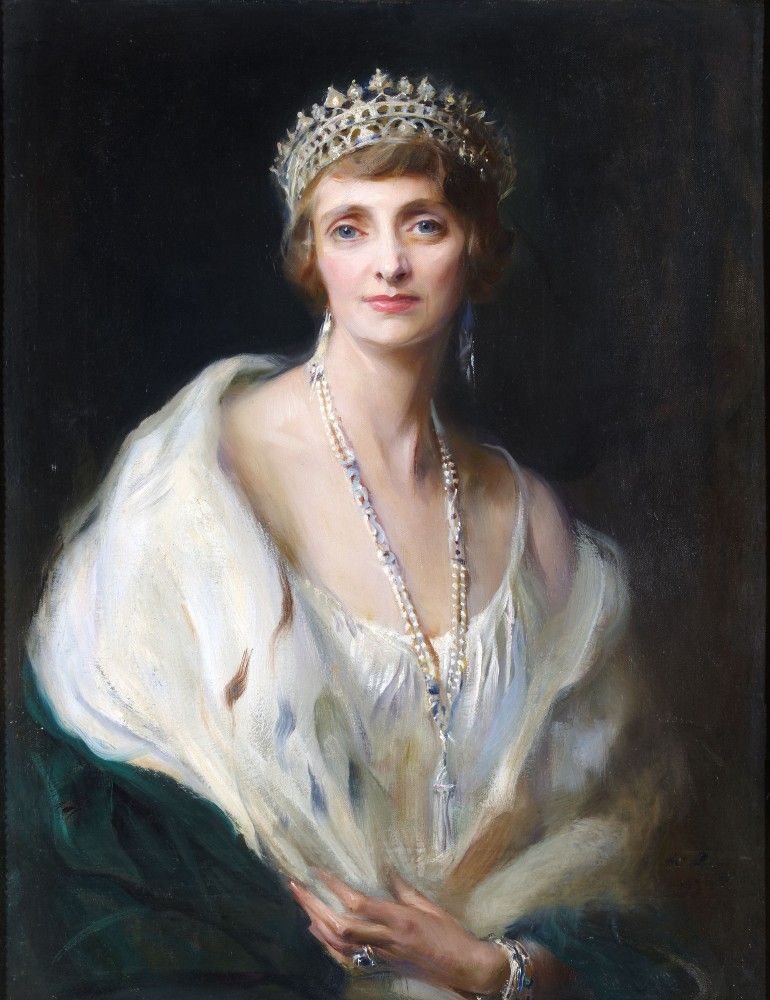 We know that the Marchioness subsequently wore the tiara for the 1937 Coronation as well as for the Opening of Parliament in 1938 and to other functions.
1938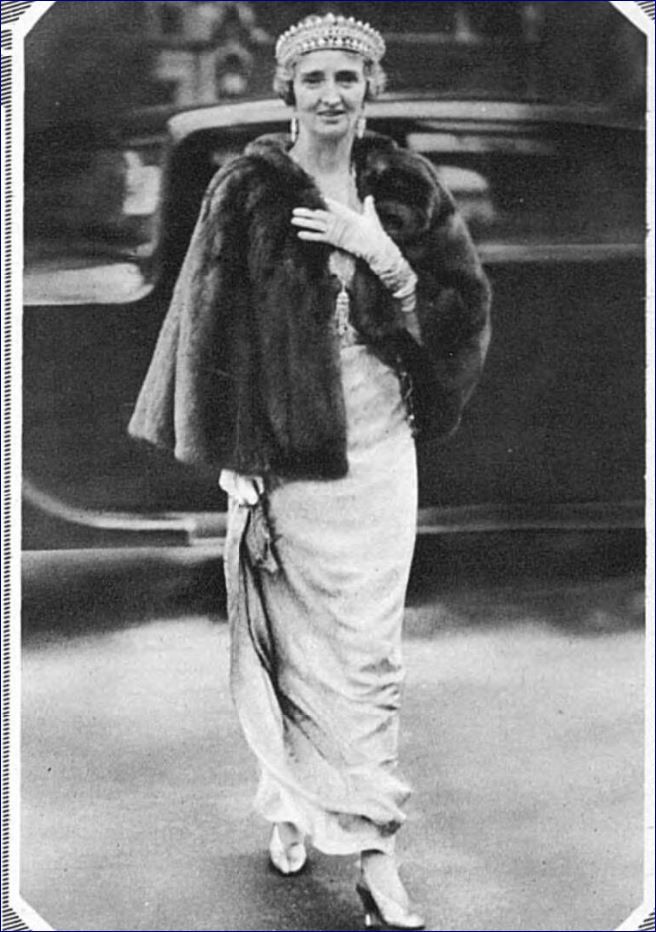 1939 French State Visit Opera gala night.
We know from Vincent Meylan's research that Queen Ena kept the brooch and that the bracelet was sold time earlier than the 2016 auction of the brooch by Christie's. See Vincent Meylan
https://www.instagram.com/vincentmeylan/
For the auction of the brooch see
https://www.christies.com/lotfinder/Lot/a-mid-19th-century-ruby-and-diamond-5990837-details.aspx
My best guess, based on the evidence, is that Queen Ena gave the tiara to her sister-in-law sometime between mid 1931 to early 1933. But why did Queen Ena give it to her then? And did she give her sister-in-law the necklace as well? I have never seen any image of the Marchioness with the necklace. Or the earrings. Has anyone any additional information?