Some of the answers may possibly be found in the will of the 7th Earl, the husband of Adele. All that I found in the media was this --which does not give us much information.
Adele Beach Grant left just over 18 thousand pounds when she died in 1922. Nevertheless, like many females of her generation she may have had interests in established trusts which provided her with an income, and subsequently her daughters. Her address was given as 72 Brook St, Westminster, not Cassiobury, the family's main seat.
What I found most intriguing in the press reports from the time of Adele's death was that, by her direction, only her estate agent attended her funeral. I wonder if there was a major break with her own daughters and her step son?
Cassiobury, the family estate was not sold until after Adele's death. The contents of the house were sold in 1922 as well as some land, although the house and immediate surrounds remained unsold until 1927.
If
the then Countess of Essex was wearing the Cartier tiara at the time of the 1937 coronation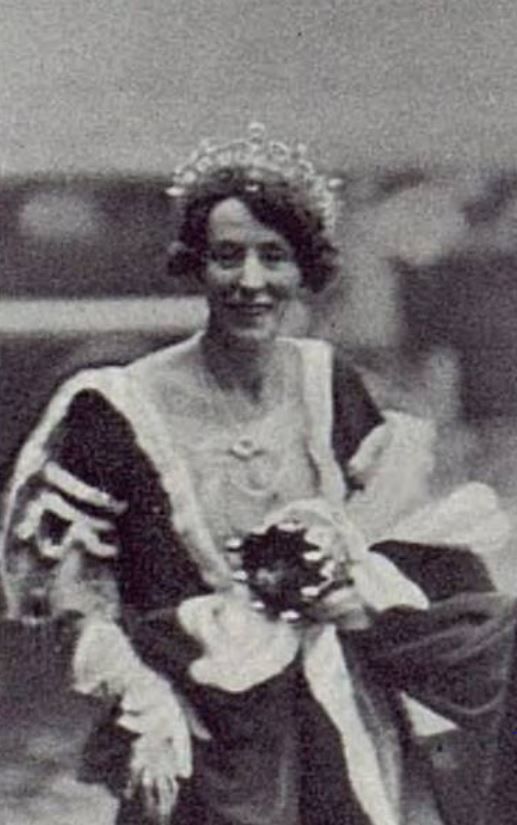 it is possible that the 8th Earl may have sold it circa 1950 when he and his then wife were divorced. See
https://en.wikipedia.org/wiki/Algernon_Capell,_8th_Earl_of_Essex