I am going to throw a spanner in the works!
As far as I can see the tiara, as initially worn by Princess Alexandra, was set with turquoises, and it is only later that photos of the tiara with pearls are seen.
When Princess Alexandra first wore the tiara to her pre-wedding ball at Windsor Castle, it was set with turquoises. Even though the media said only that she wore a diamond tiara, the photos clearly show that the Princess was wearing the turquoise earrings. Her dress, according to the media, was white.
1963 Pre wedding ball
1963 Pre wedding ball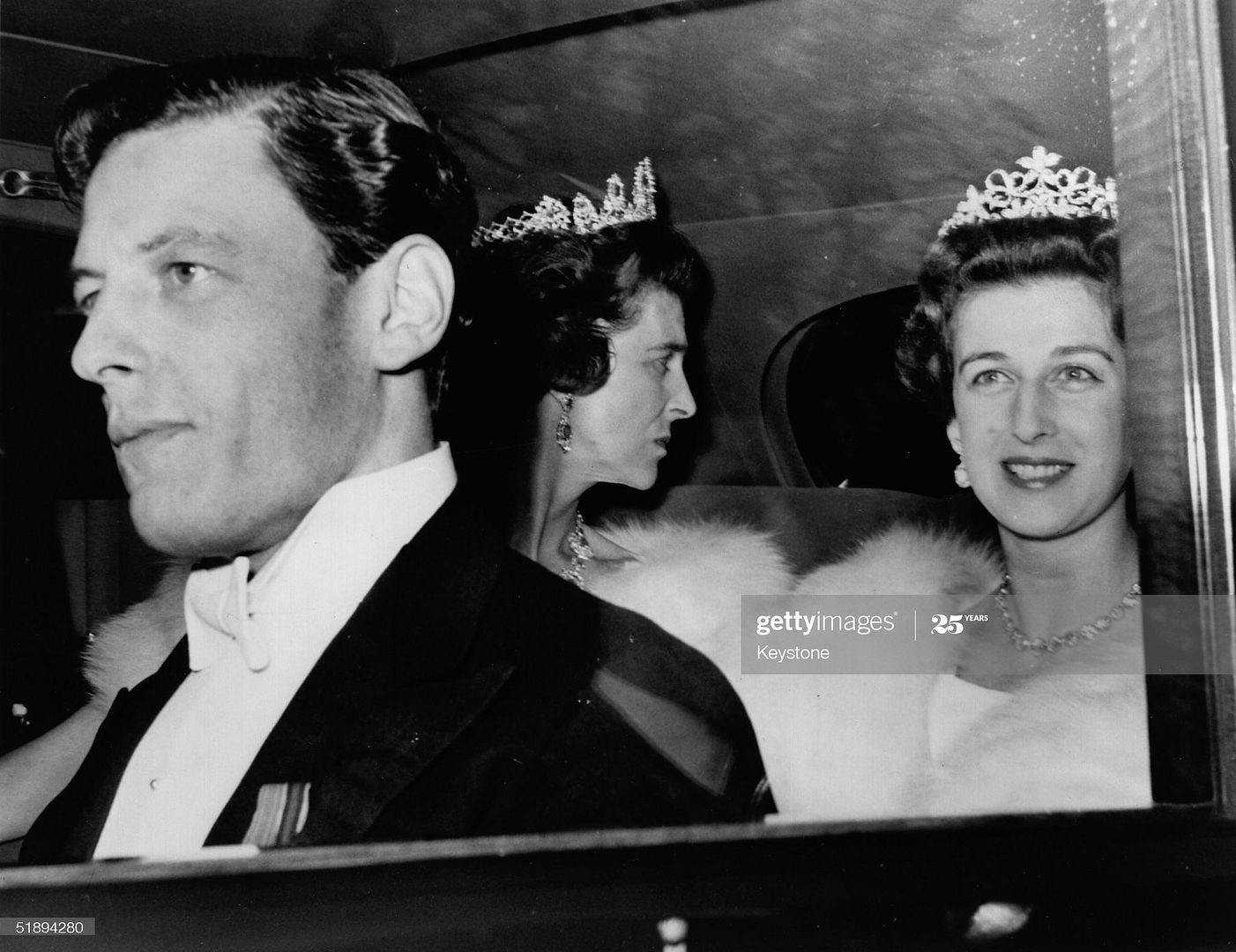 In June 1964 Princess Alexandra again wore the turquoise version for a return banquet given by the President of Sudan. Unfortunately, it is not possible to see what necklace she was wearing.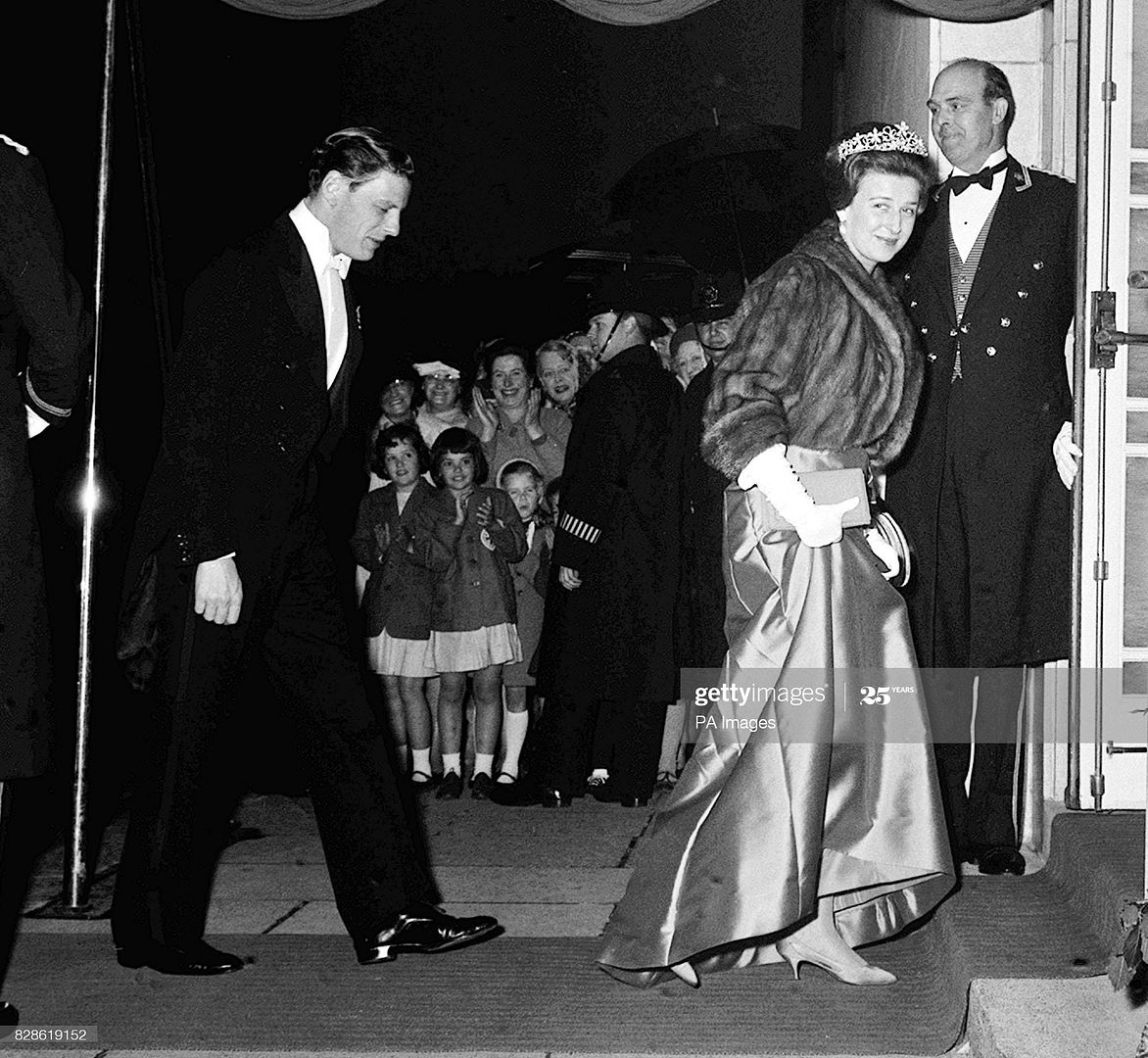 In January 1965 Princess Alexandra was photographed wearing the pearl version of the tiara to the Premiere of
My Fair Lady
Leslie Field states that Angus Ogilvy gave the Princess an identical copy of Queen Victoria's Jubilee necklace (minus the crown) as a wedding gift, that it initially contained pearls and was later adapted to take turquoises. Yet, strangely this necklace does not appear in photos which I can date until 1967 (but there is one possibly exception which I will show below)
1967 at Premiere of
Casino Royale
Some where on the net I found the photo below which is dated 1965; however, I have not been able to verify the date through any of the photo agency archives.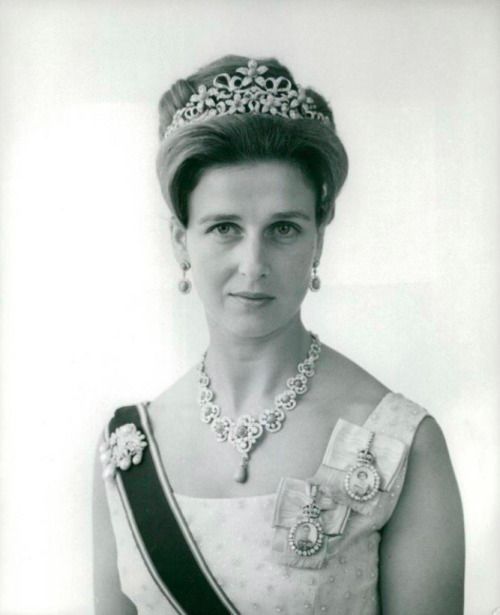 In 1968 the Princess wore the necklace, tiara and earrings in the turquoise version for an official banquet at the Guildhall.

If Princess Alexandra borrowed the Gloucester turquoise drop necklace for the Chamber of Commerce ball in Paris in May 1965, then I suspect that it was because she didn't then possess the necklace which resembles Queen Victoria's.