EDIT:
Sash Giles
Curator of Decorative Arts
Devonshire Collections
Chatsworth
The curator, whose details are given above, must be credited as the researcher who discovered that the tiara/necklace contains black opals
A very warm welcome to altezania Mompox!!
Initially, I wondered if the tiara worn by Lady Louise Burrell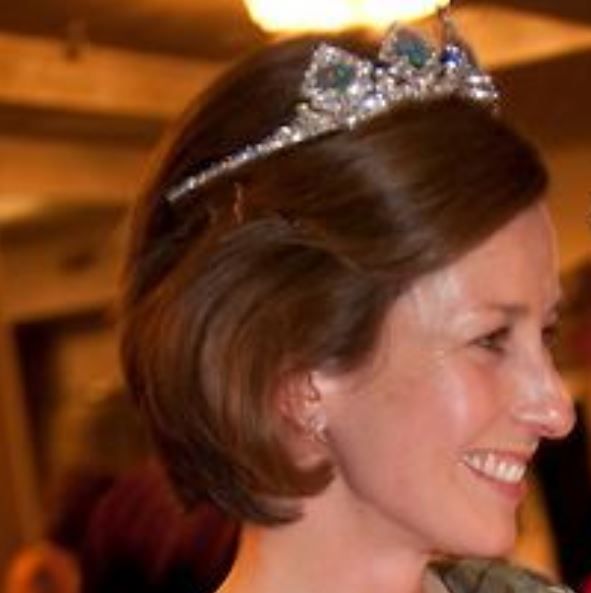 was the same as that worn by Mary, Duchess of Devonshire, as so many of the photos available of the Duchess lack sufficient definition to be absolutely certain. Then I looked more closely at the photo of the Duchess wearing one of the elements as a brooch.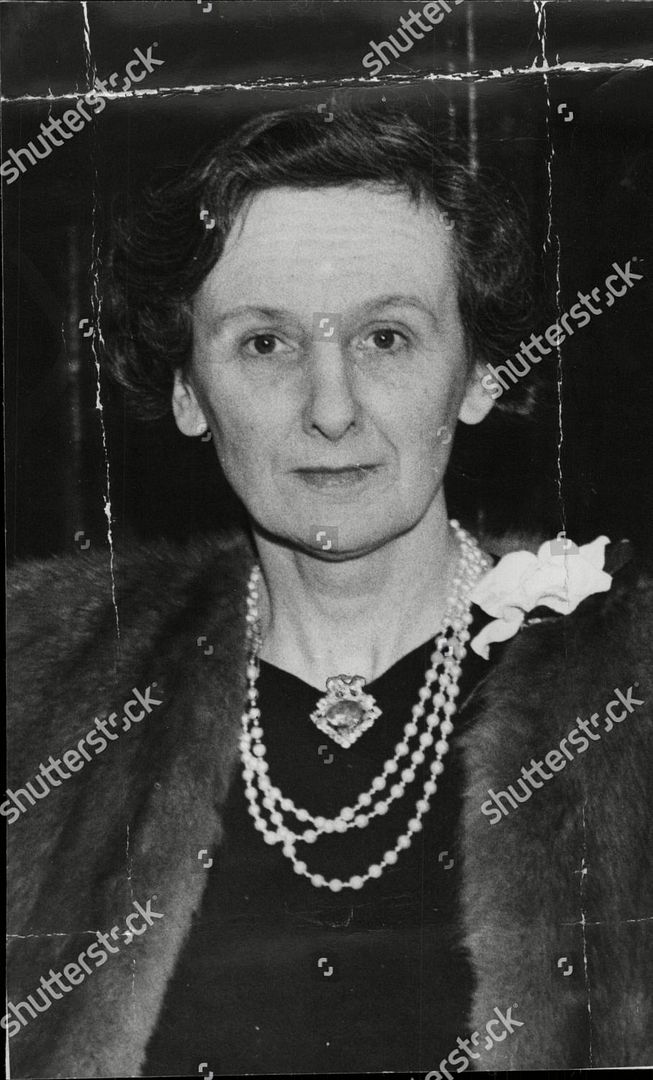 That shows that either a very poor quality opaque sapphire was used or, more plausibly, the central stone was an opal.
Luckily, I also found this news item from 1953 which states clearly that the tiara/necklace contained black opals.
What I cannot work out is when this jewel was acquired. As far as I am aware only Mary, Duchess of Devonshire was seen wearing it.
Not only was it a versatile jewel; it seems to have been a favourite of the Duchess.
I wonder how Lady Louise Burrell came to be wearing it? Did she hire it from a jeweller for that ball? Or does either she or her mother own the jewel?