I agree with Dave that the item Franck has listed in section V under wedding gifts not seen as --
"Docteur J T Williamson a large uncut diamond", is the famous pink diamond which was later set by Cartier into a flower brooch.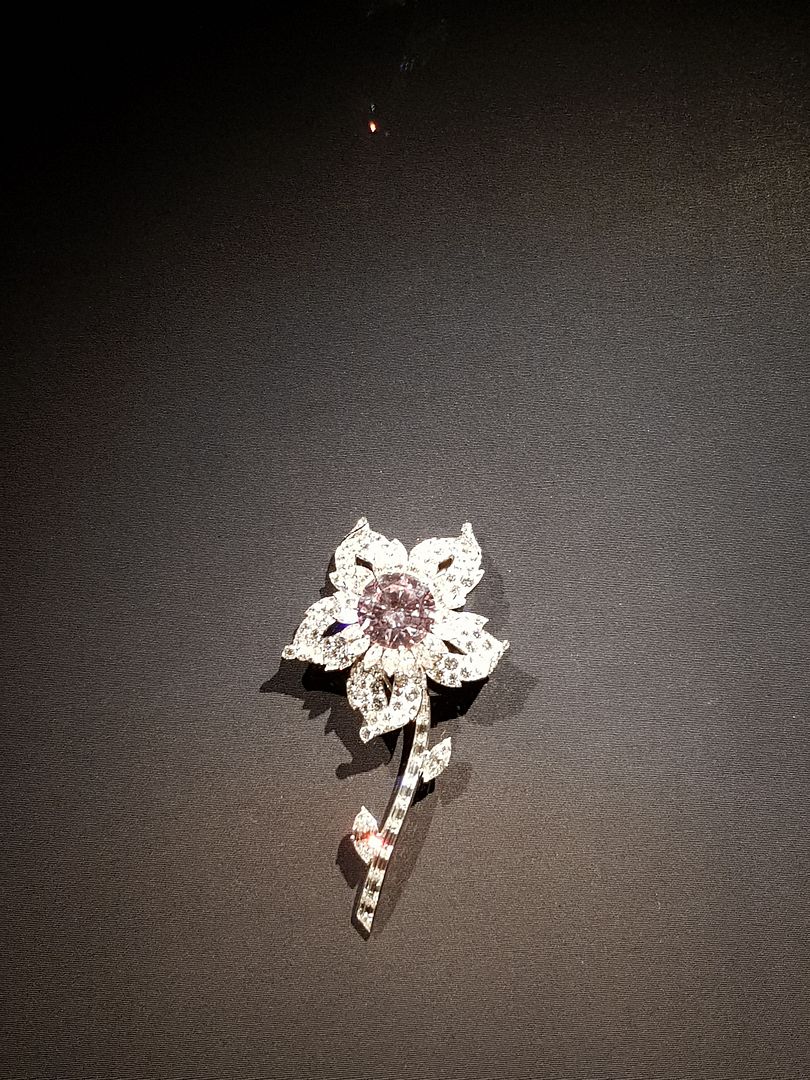 The diamond was cut and polished in England, and such was the interest in this diamond that newspapers carried photos of it, QEII and Queen Mary visited the factory to inspect the progress of the cutting and then the diamond was displayed for the public to admire before it was set.
A series of photos showing the diamond in its various stages.
QEII and Queen Mary inspecting the diamond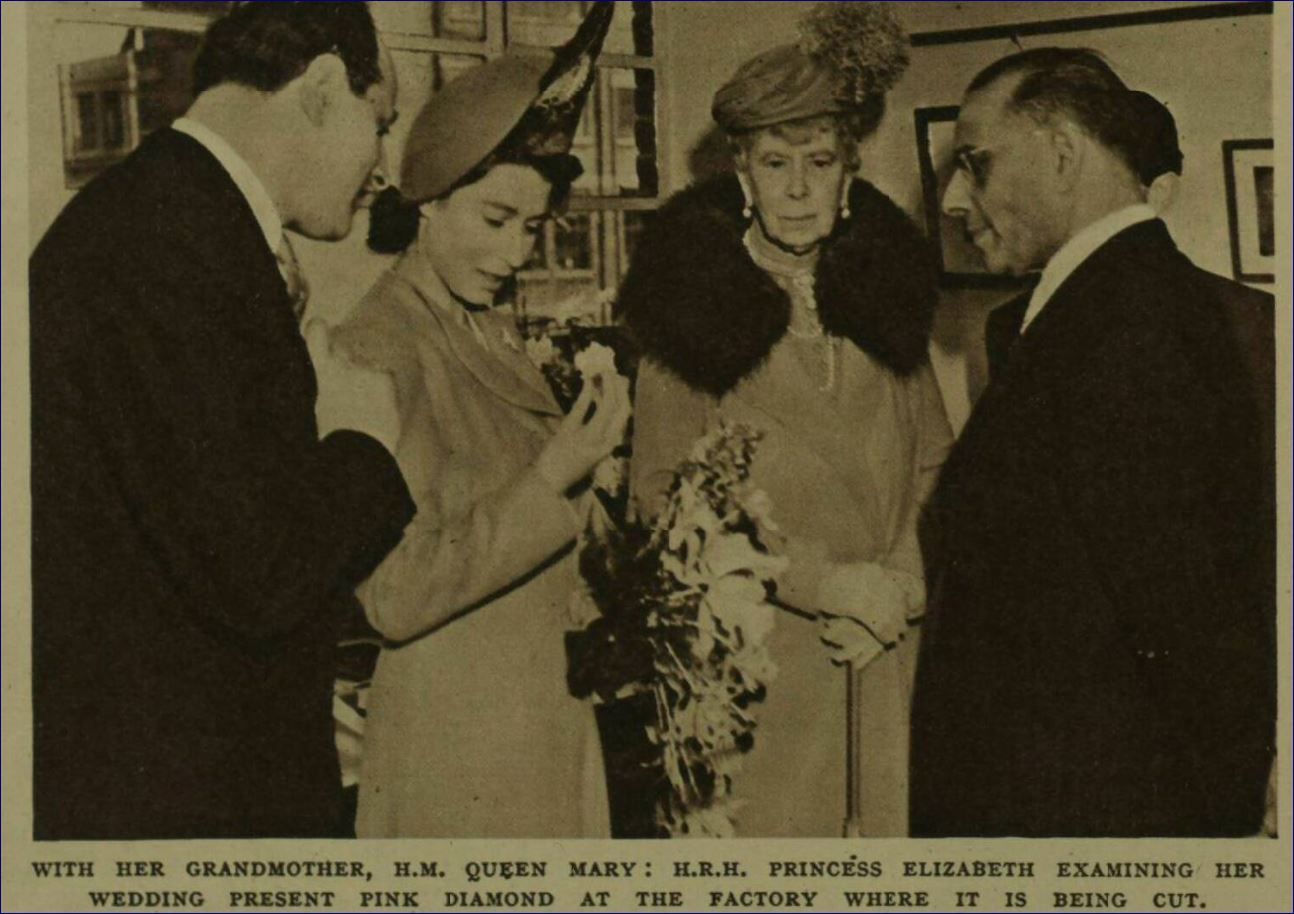 QEII has worn the famous brooch on numerous occasions