As ever Maridje has treated us to some delightful images from her amazing collection! Thank you so much Maridje!!
Many thanks Bryce for posting the video. It is, as you said, different from what we are accustomed to, and it allows for a whole range of topics, which others might like to introduce.
According to the Court Circular published in
The Times
, the ladies who accompanied QEII on this trip were - the Duchess of Grafton, Lady Carrington and Mrs John Dugdale, who is also referred to as Lady Kathryn Dugdale, nee Stanley.
I think we all recognise the Duchess of Grafton.
The lady in the next 2 photos is Lady Kathryn Dugdale.
I think that she is the lady with the diamond tiara in the image below
I suspect that the lady behind her, who was wearing some type of a "tiara" in black is probably Lady Carrington.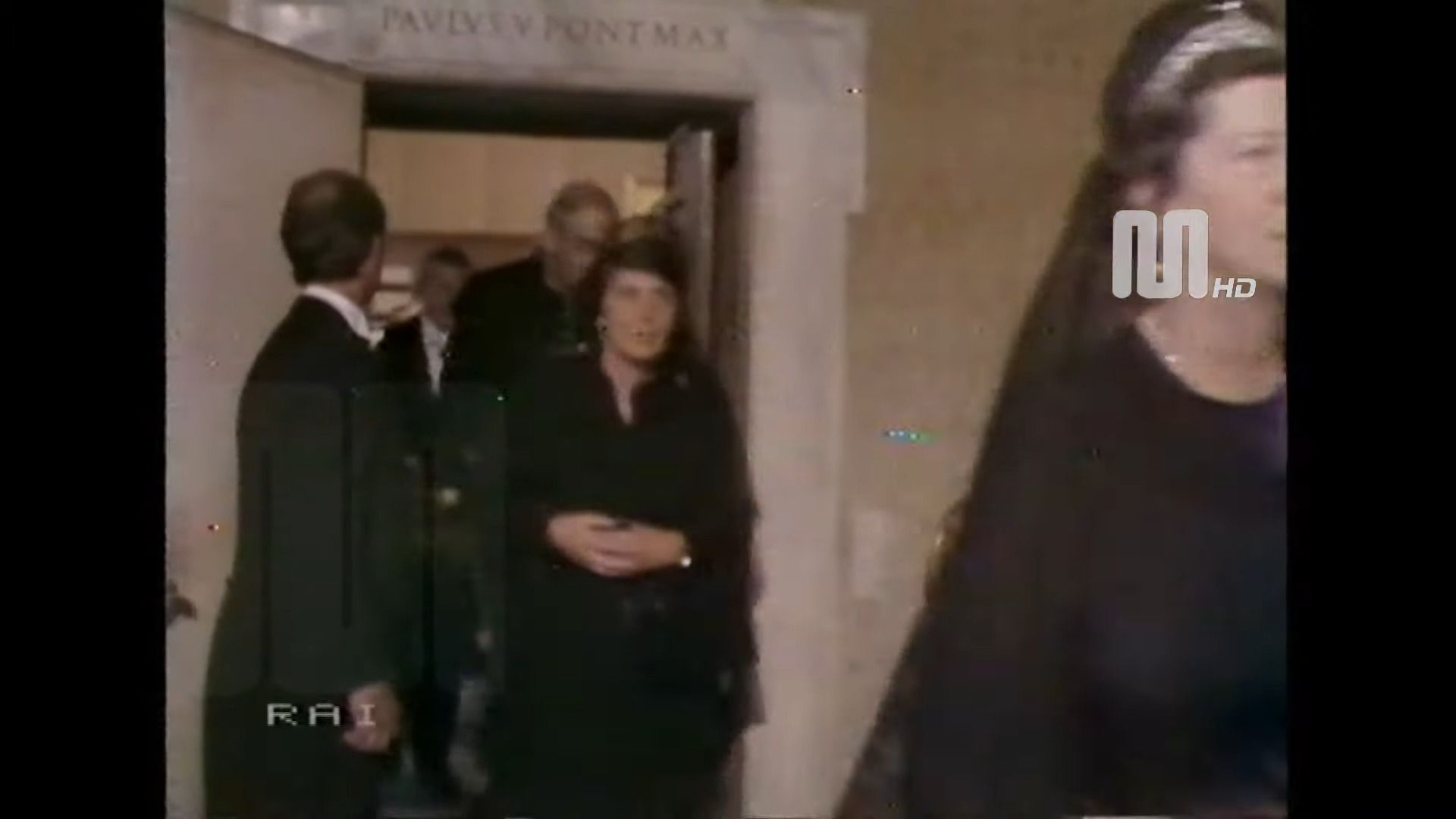 Another view of the three ladies moving as a group after having been presented to the Pope.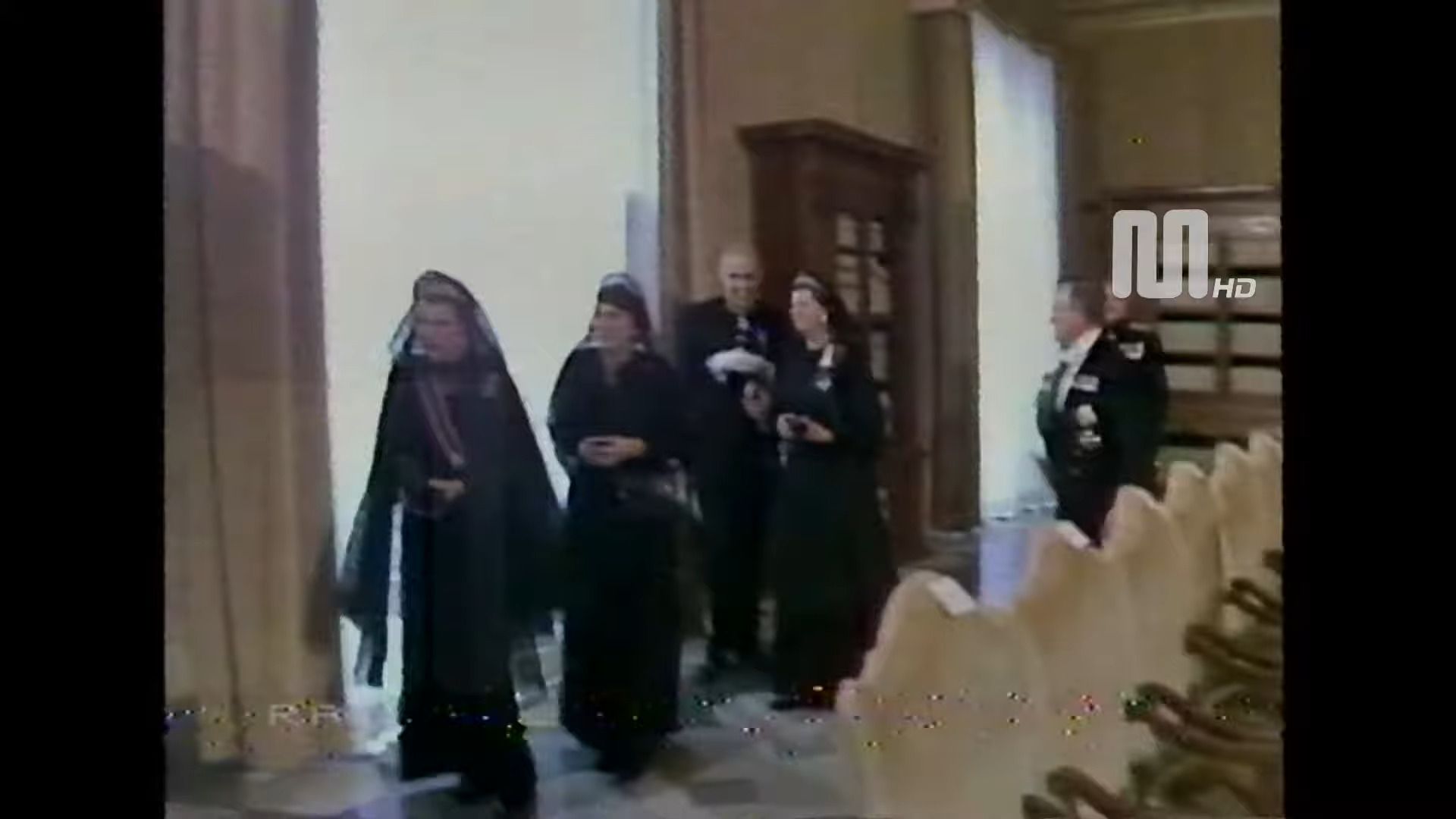 I haven't had time to look for information on or photos of the tiara worn by Lady Kathryn Dugdale. Or to find other images of Lady Carrington to confirm that she is the 3rd lady.
One thing which puzzles me are the other ladies at the initial reception when QEII was standing in the rain while the national anthem was played. I wonder who they were?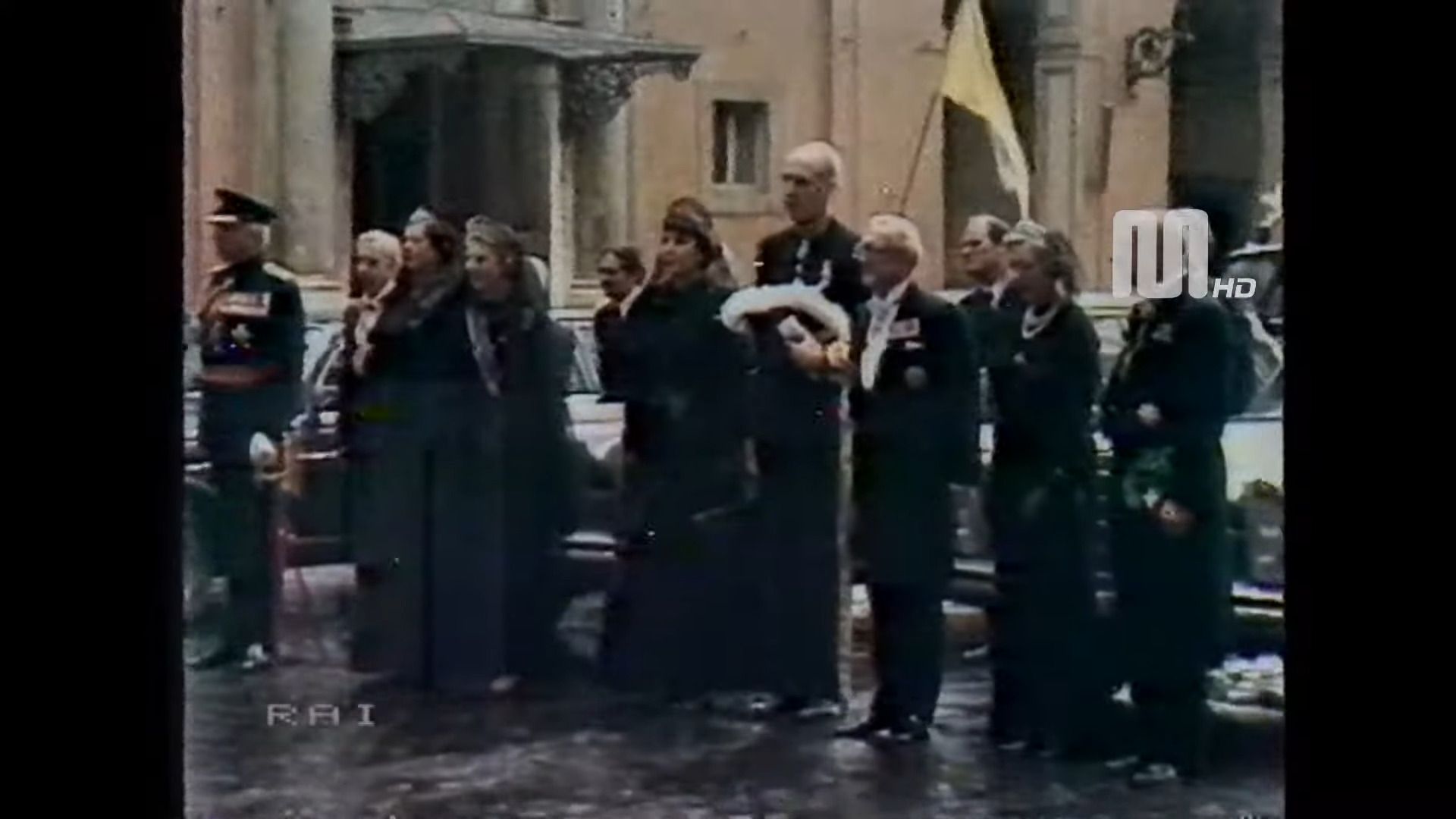 I hope that, despite the poor quality of the images, someone will recognise them all.