Aquamarines are not a gemstone normally associated with Queen Mary; yet, she wore two aquamarine brooches and aquamarine earrings with some frequency.
There are any number of press reports of Queen Mary wearing aquamarine brooches, but rarely are there associated photos which would enable us to identify the brooches.
The key to identifying these jewels is a description in the press of the jewels Queen Mary wore to the first day of Ascot in 1934.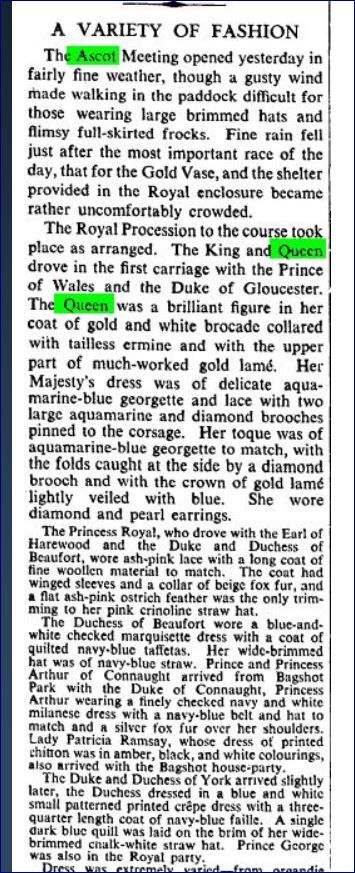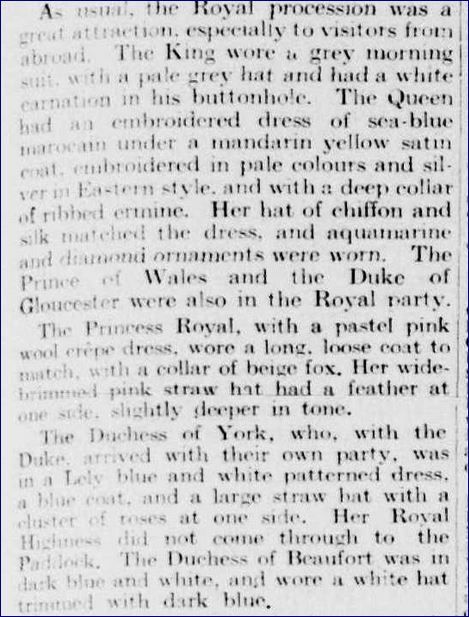 Fortunately, on this occasion, there were photos in the press which allowed me to identify better quality photos of HM's aquamarine brooches.
1934 press photo of HM at the first day of racing at Ascot in 1934.
There is also a Shutterstock photo of the event which allows for a more precise identification.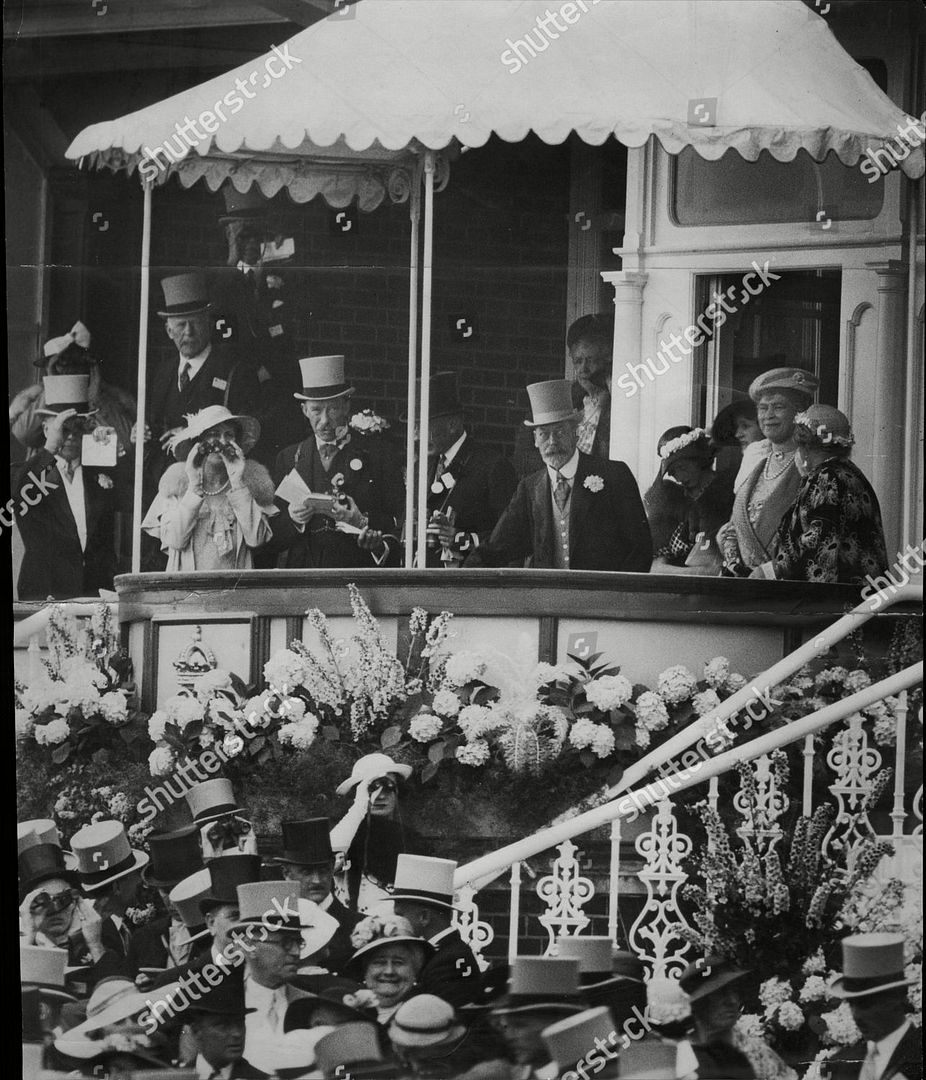 Detail from the 1934 Ascot meeting.
This allows us to see the distinctive shape and diamond setting of the aquamarine at HM's throat. I believe that the brooch on her hat is the one now worn by the Duchess of Cornwall which I identified some years ago from other photos.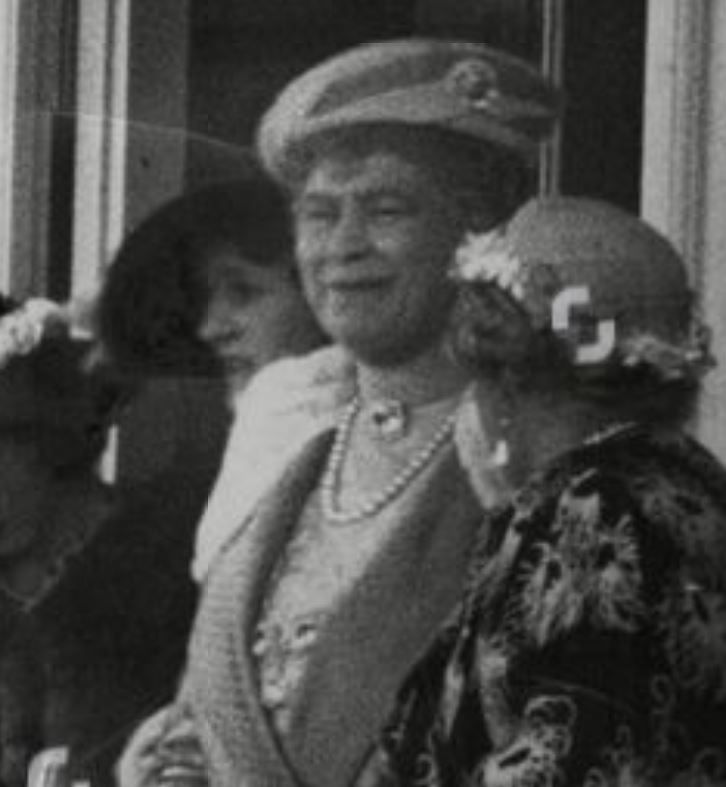 Some of the earlier press descriptions of this brooch help to verify that the gemstone was an aquamarine.
1923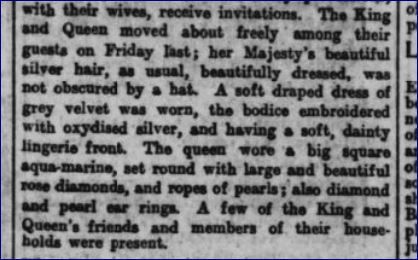 1928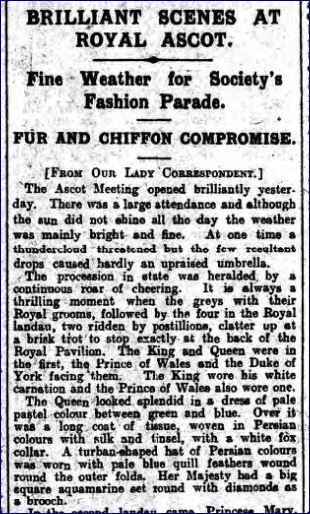 Once seen, the distinctive border of small diamonds punctuated by larger diamonds at the cardinal points is easily recognised.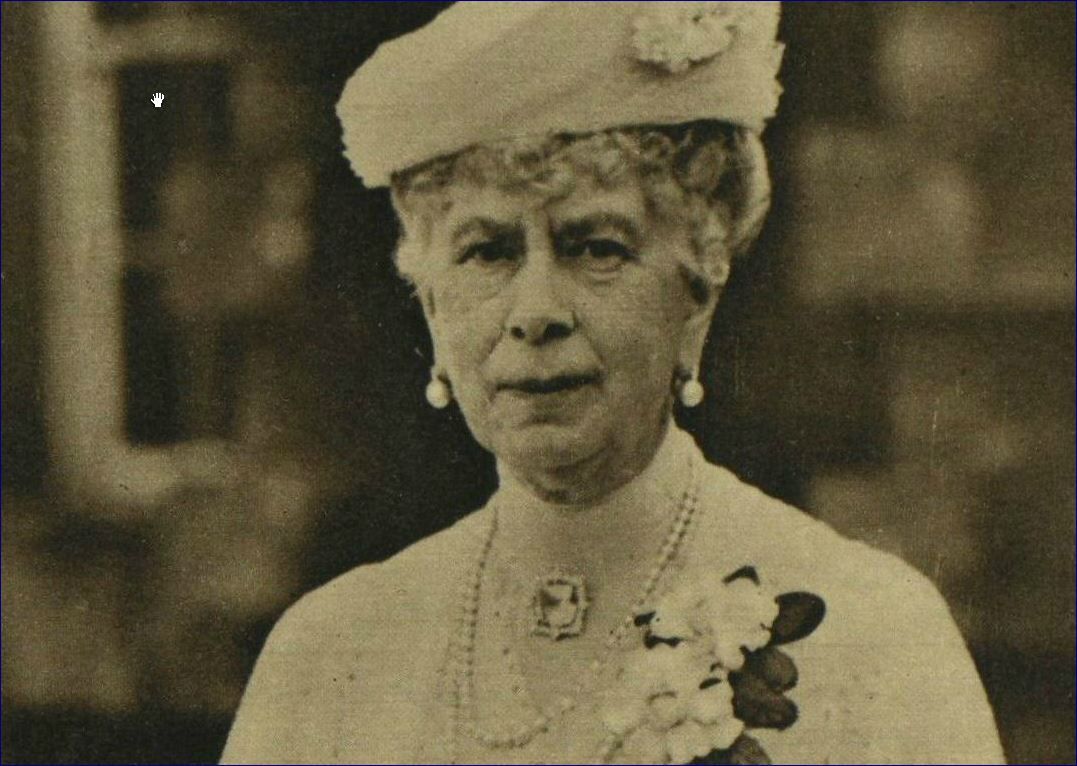 Queen Mary seems to have been fond of her aquamarines wearing them numerous times over the years. She seemed to favour them greatly for Cowes week.
Edited here to use more relevant images of Queen Mary.
1921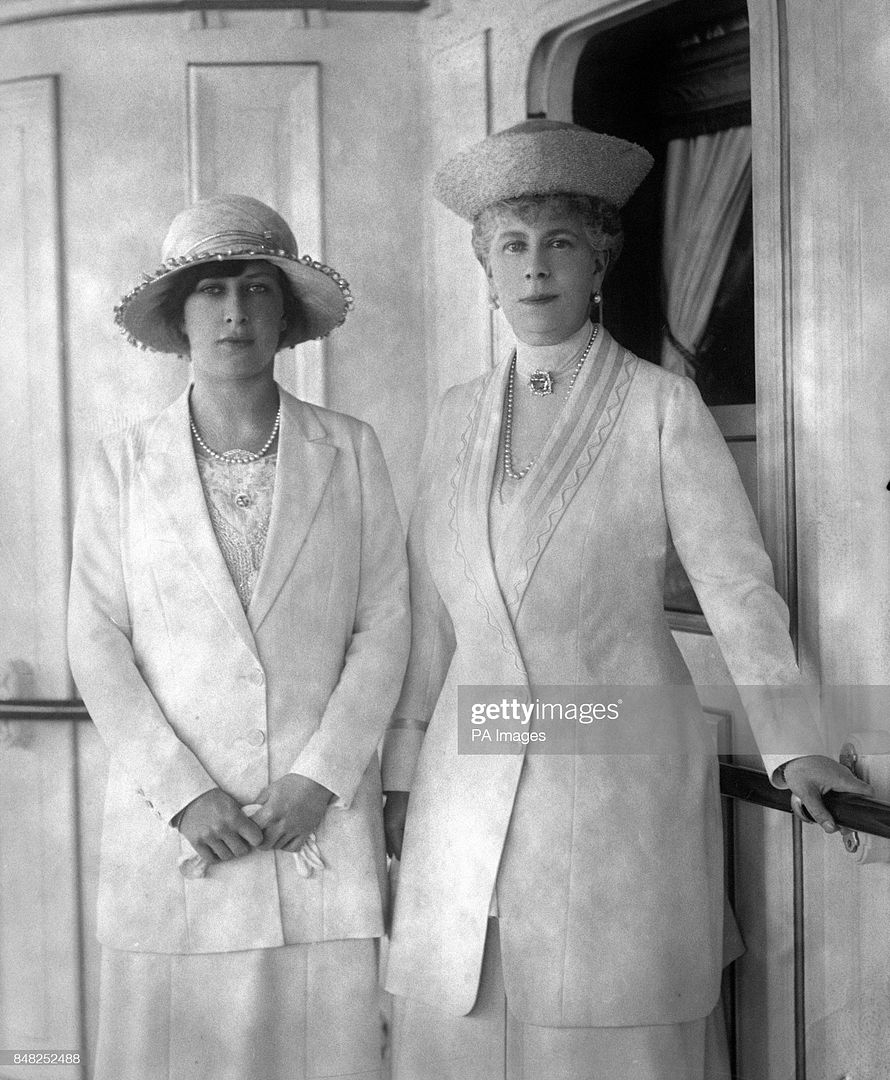 1931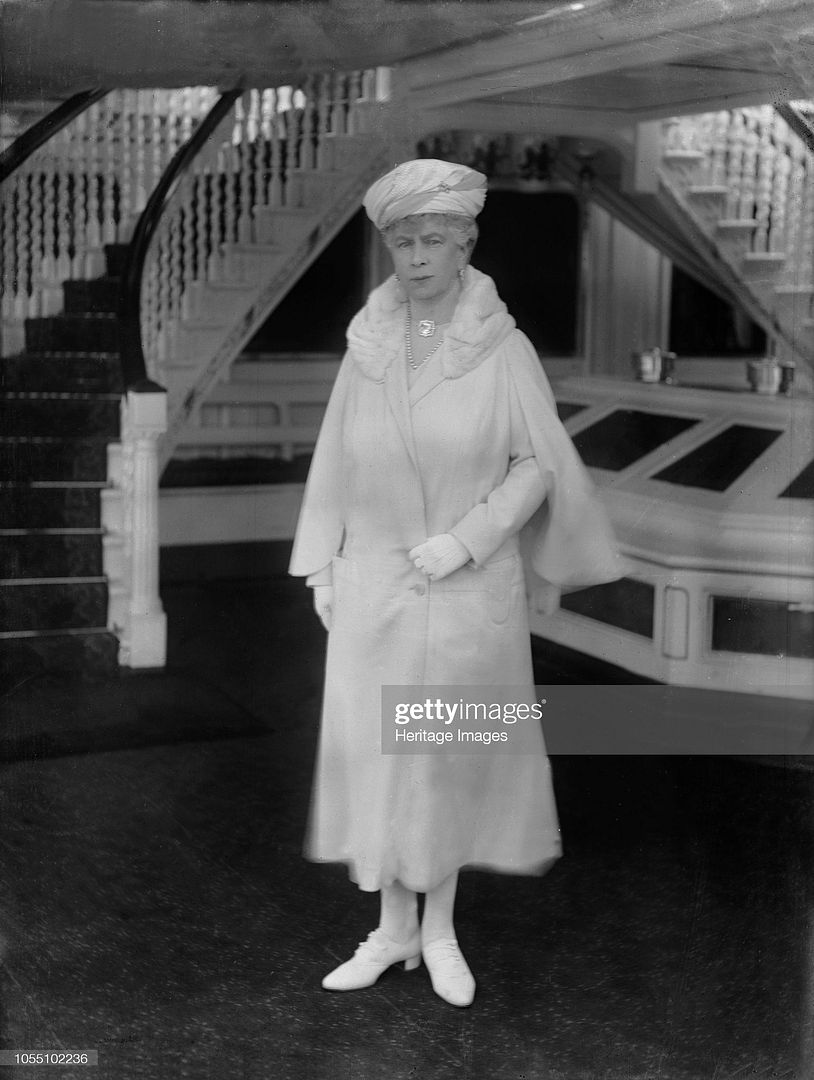 The earliest date I have seen photos of Queen Mary wearing the square aquamarine brooch so far is 1917; however, I suspect that, if I did more searching, I would discover that she had the jewels much earlier.

1917.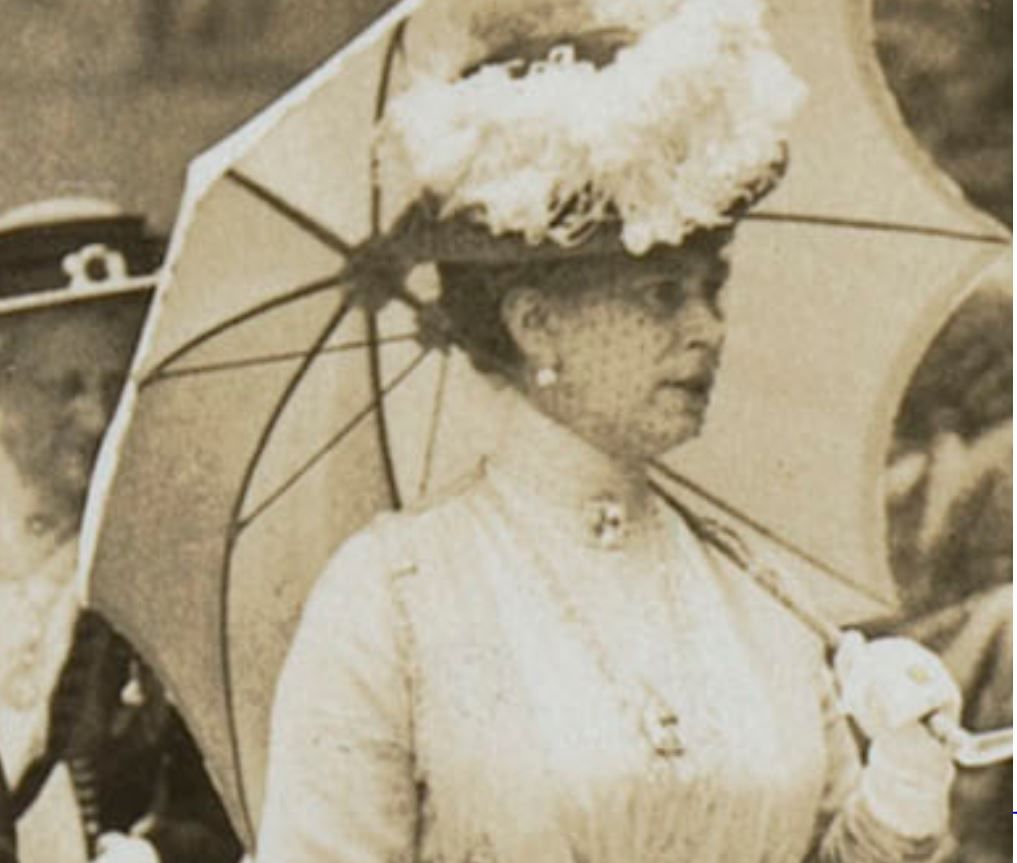 I found that I needed to look very carefully at the detail of HM's brooches because, at times, poor photography combined with poor print reproduction results in indistinct images and it is easy to mistake the square aquamarine brooch for the pink topaz which is now used as a centre piece in the Gloucester Honeysuckle tiara.

For example in the photo below Queen Mary is wearing the pink topaz brooch at her throat.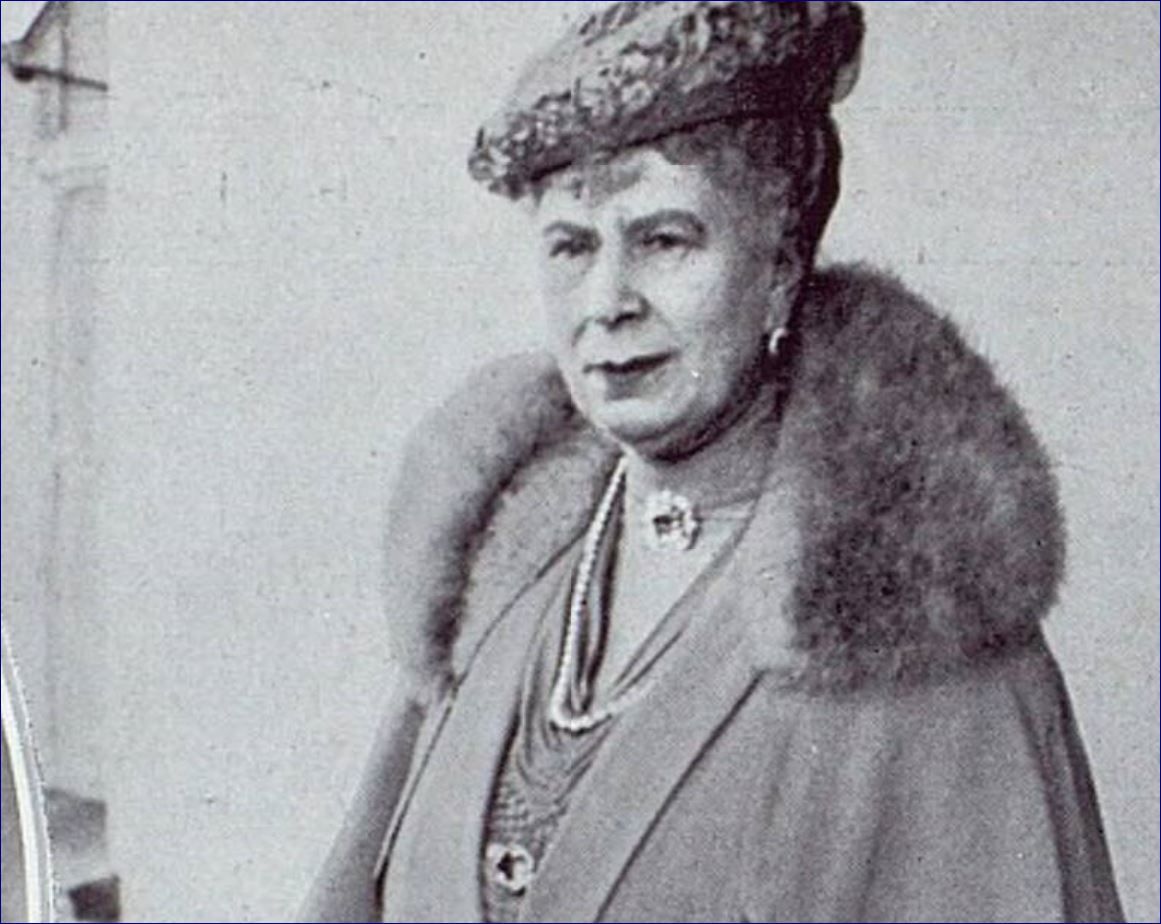 As usual, I checked to see if any others had identified these brooches, as there is no sense in re-inventing the wheel or repeating research which has been done.