Re: Queen Mary's aquamarines. Re Torkel's query
Posted by Beth
on June 27, 2021, 5:57 pm, in reply to "Re: Queen Mary's aquamarines"
I realised when I read Torkel's comment that I had selected the wrong image to show Queen Mary at Cowes, so I have done an edit.

This is the photo Torkel's query (seen below this) refers to.




According to Getty the image shows Queen Mary when she opened an extension to Newman College Cambridge on 12 August 1938.

I haven't had time to check in the newspapers to verify that date, but I assume it will be the correct year.

Like Torkel, I wondered about the jewels pinned to Queen Mary's hat and, like Torkel, I thought that they resembled the curved aquamarines worn by Queen Elizabeth the Queen Mother.

I also have queries about the clips Queen Mary has pinned to the centre of her gown, as they seem different from her diamond clips and look as if they have coloured gemstones in places. But, I recognise that we are dealing with an old photograph where the details are not 100%.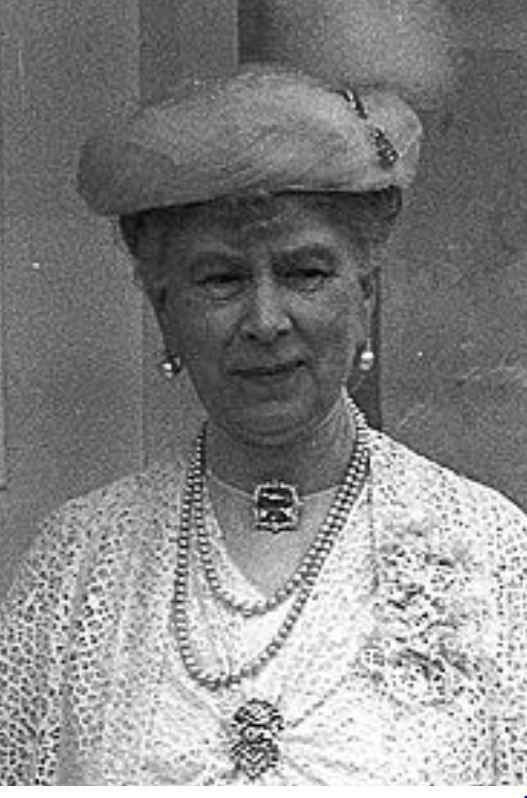 I am still undecided whether what Queen Mary wore on her hat is the same as the curved clips worn by QEQM.

Query 1. Is the shape the same? I cannot decide.

Query 2. Was QEQM wearing one of the curved aquamarine clips in the image below? Once again, I cannot decide. If she is then it is unlikely that her clips came from Queen Mary as the image below of QEQM is definitely from 1932. The photo of Queen Mary above is dated 1938 by Getty.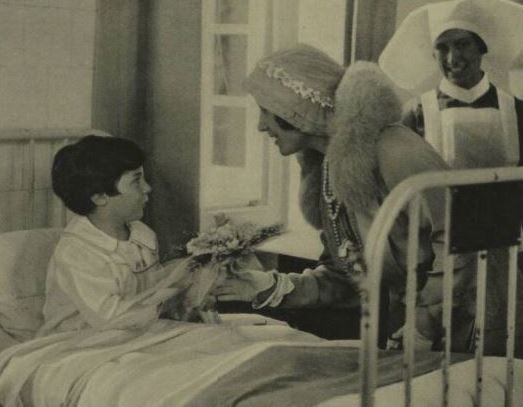 Another possibility which has crossed my mind is that Queen Mary may have had narrow clips featuring aquamarines.

I haven't yet identified the brooch Queen Mary wore when the photo below was taken; however, I assume that the narrow bar brooch pinned lower on her bodice will feature the same coloured stones as the brooch. I am just using this as an illustration to show that, for at least one type of gemstone, Queen Mary had a bar brooch featuring the same gemstone.

Can anyone identify this brooch?




Detail

Previous Message

Very interesting, Beth. I agree this brooch has probably been identified as a pink topaz on other occasions, as we know the present whereabouts of the topaz brook now with the Gloucesters.

I know nothing on the aquamarine brooch you have identified, but I have a question on the clip brooches on your pic from Cowes (third last picture, from Getty). Could these be one of the several pairs of aquamarine clip brooches now with the present Queen?

---