On 13 June 1851 Queen Victoria held a grand costume ball as a State Ball. Costumes for guests were to be based on the dress of the Stuart period and many copied costumes worn at the Court of Louis XIV.
Queen Victoria was resplendent in a dress which has been preserved and is today held by the Royal Collection. It has been displayed in exhibitions in recent years.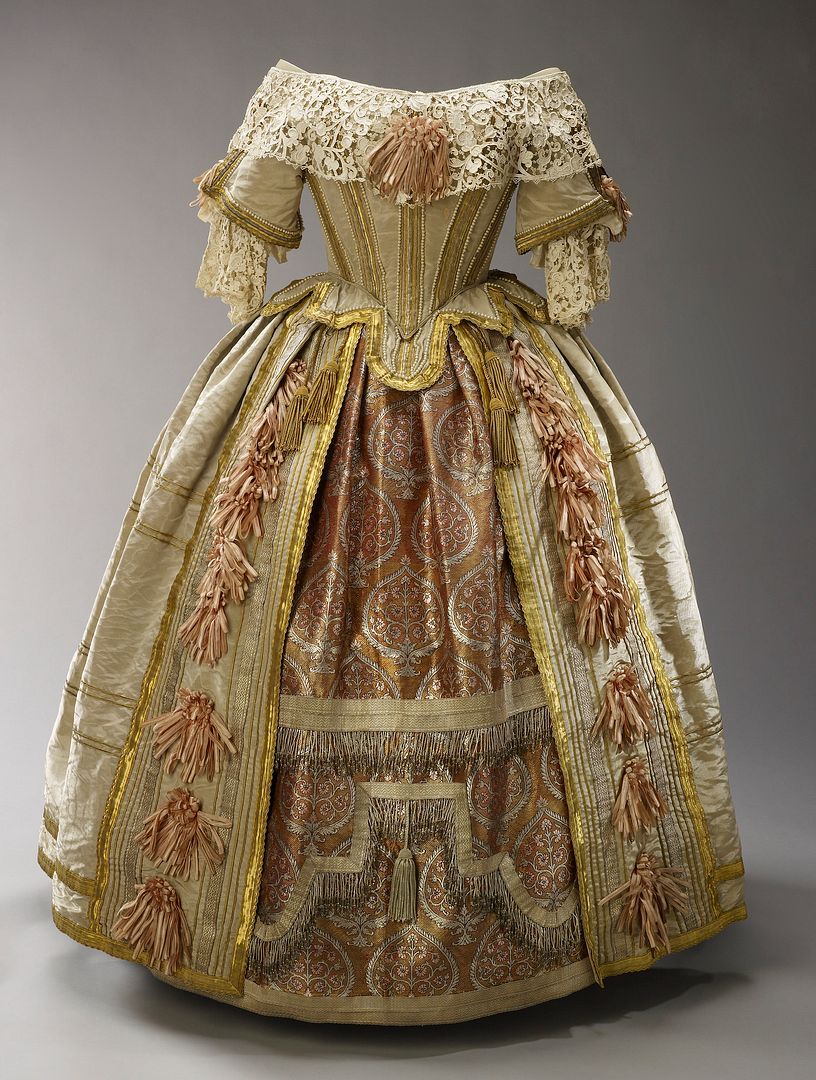 To aid posterity (and as a memento of the occasion for herself and Prince Albert) Queen Victoria commissioned some paintings. One gives us an overview of the scene, the ball having been held in the Throne Room of Buckingham Palace as the Ballroom had not yet been built.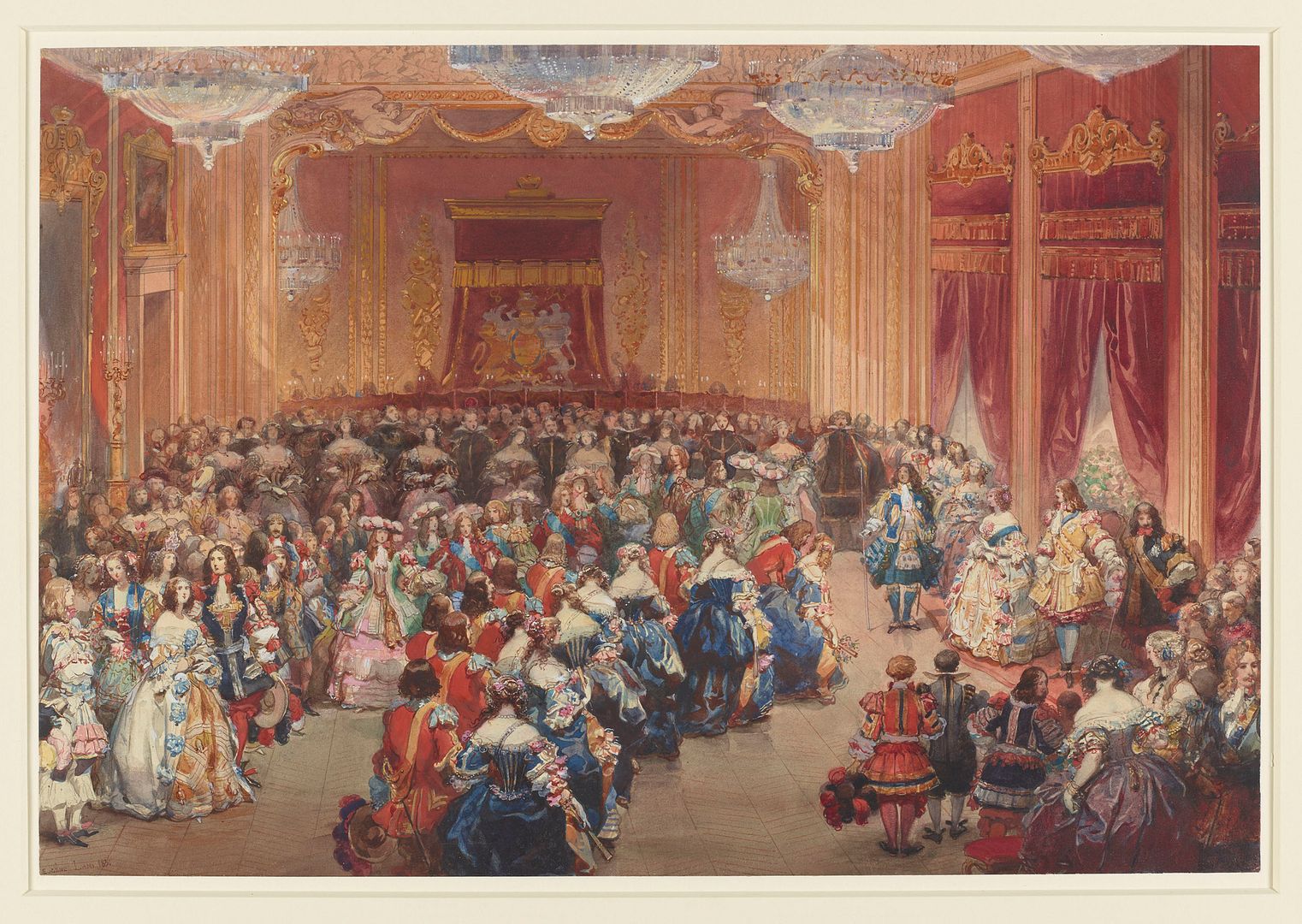 As ever, my interest is in the jewels.
The media provided the public with a description of the Queen's dress and jewels.
Queen Victoria, herself, did a sketch of her dress and inserted it into her journal along with the details of her clothes and in particular her jewels.
Queen Victoria's Journal entry.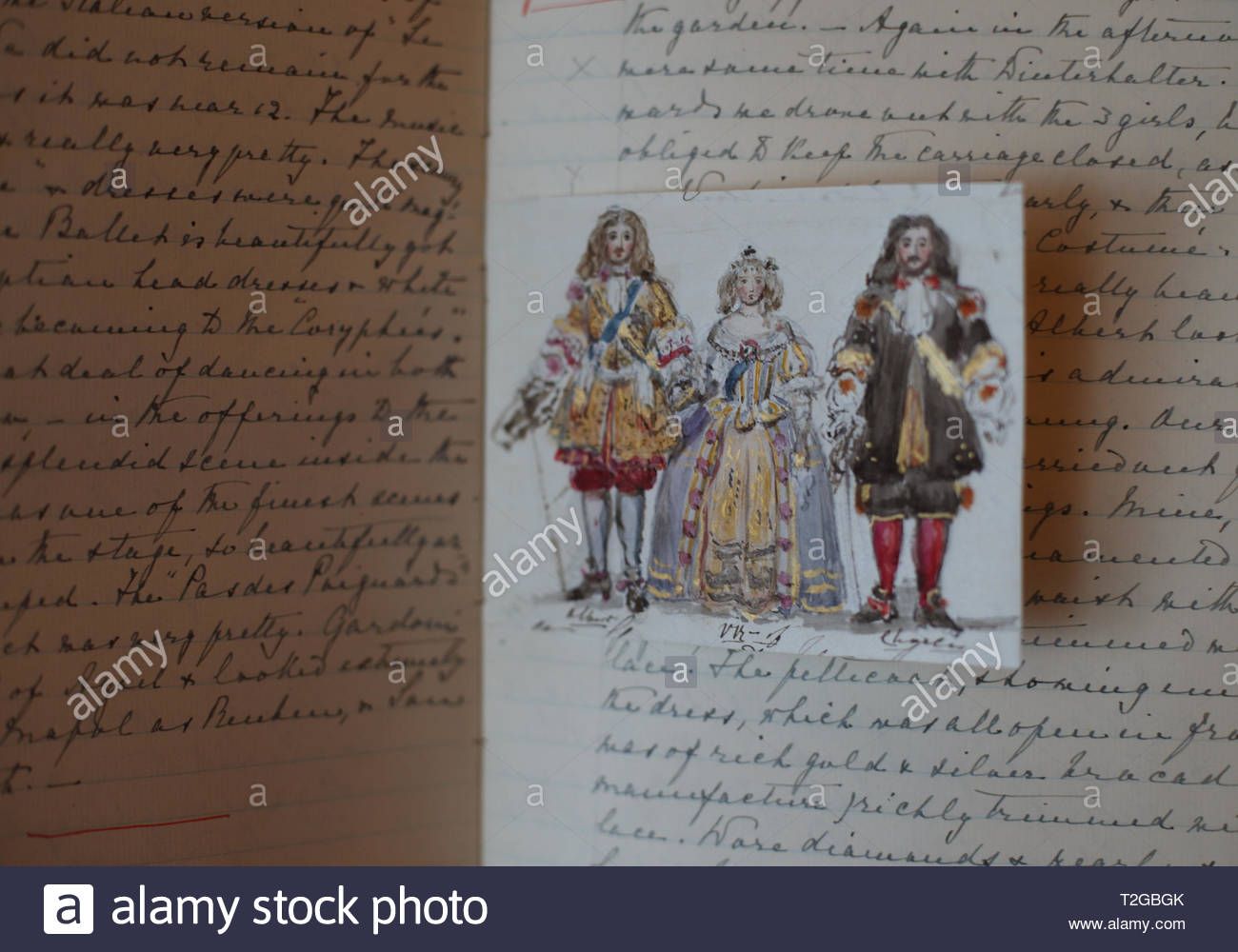 The Queen recorded that, as a hair ornament, she wore an ornament of pearls and a large emerald as well as her small diamond crown (this was Queen Charlotte's small diamond crown) with more pearls twisted into the back of her hair.
On her corsage the Queen said she wore 4 large Indian emeralds arranged as a sevigne.
The best illustration of these jewels comes from a painting done by Winterhalter.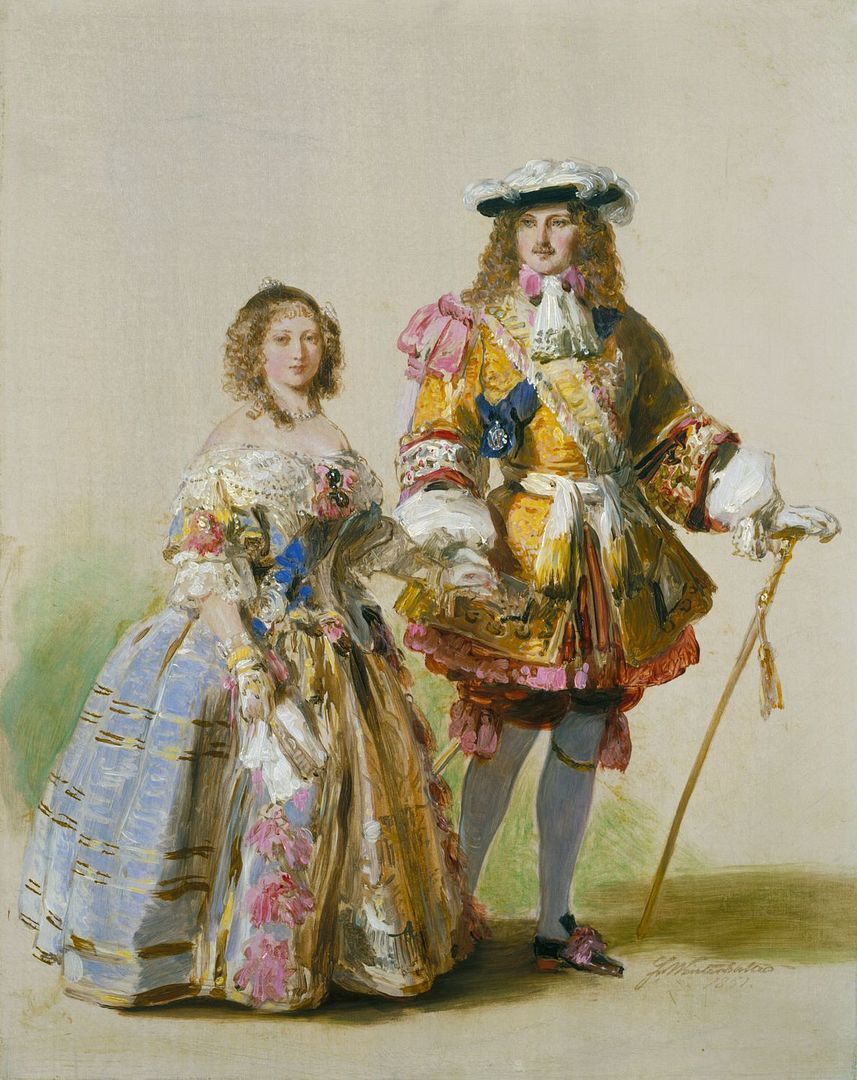 In this we can see at least some of the emeralds on her corsage and part of the small diamond crown, but not the other emerald ornament in her headdress.
The sevigne appears to me to be a pink bow with the emeralds attached.
What intrigues me about these emeralds is --
a. Where did they come from?
b. What happened to them?
Has anyone got any ideas?