As Dmitry pointed out the necklace belonged to the Marquess of Lothian, and according to the family's history the emeralds were given to an ancestor (Earl of Buckinghamshire) by Catherine the Great.
The necklace was first advertised for auction by Sotheby's in 1996.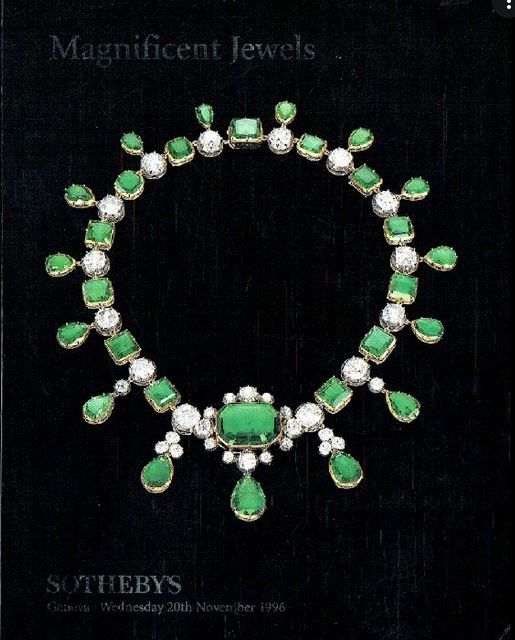 At the time the press noted that it was to be sold to help pay for the restoration/conservation of Ferniehirst Castle.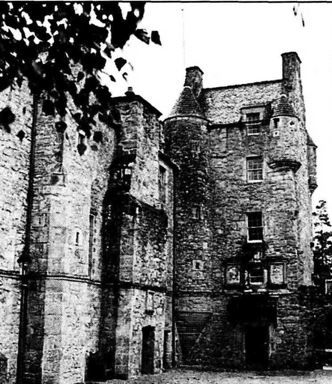 Whether the jewel was withdrawn prior to auction or failed to meet a set reserve is something I have not investigated.
Whatever the situation, it was again advertised for auction in Sotheby's London jewel sale on 28 November 2000. According to the press the necklace contained 83.5 carats of emeralds and 31.5 carats of diamonds, the jewel having been made in 1832.
I have only found one image of a Marchioness of Lothian wearing the necklace. That was Antonella, the mother of the current Marquess.
Marchioness of Lothian wearing the necklace in 1956
According to press reports she wore the necklace to the 1953 Coronation, but I haven't found any photos.