I haven't had time to hunt for the photograph Maria Olivia referred to, but could it be a version of this photograph, Maria Olivia?
Alamy dates it as 1956.
I think that the photograph was probably taken in 1960.
My reasons for thinking this are
A. Princess Alexandra did her hair in this style in 1960.
B. The dress was worn by the Princess throughout 1960 -- for example at a charity ball in London in 1960.
I think that the first photo above gives a mistaken impression and that the band holds the seven large flowers with the last one being almost obscured by the Princess' hair.
The photo below, taken in 1960, also gives the impression that the band contained only 5 flowers.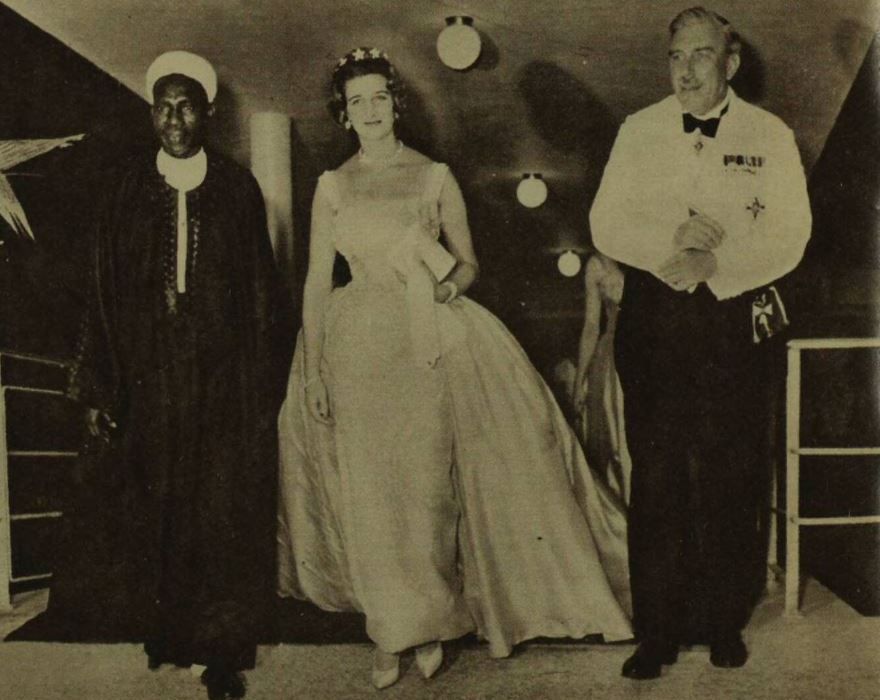 Yet, a photograph taken a day or two later on the same official trip shows that the band had the 7 large flowers.
If none of these photos shows the image you were referring to Maria Olivia, could you give us a link, please. If we can find an image with a verifiable date earlier than 1959-60 that would change our understanding of the history of the tiara.