My understanding is that all the pearls in the three strands form part of what we call the Indian pearls.
Queen Elizabeth the Queen Mother normally wore the three strands. Two strands, forming one necklace, have the clasp with the two rubies. The third strand has a pearl snap.
QEQM wearing the 3 strands.
From the same function there is also a photo showing the rear of these 3 strands.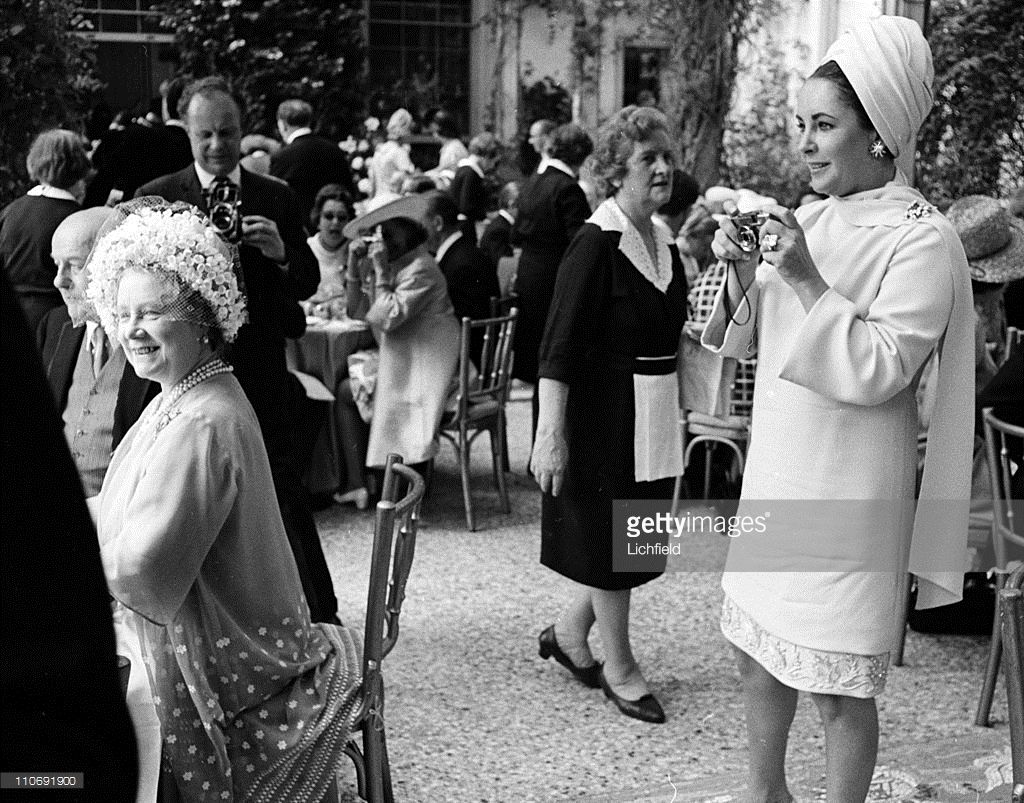 Another view of the back of the 3 strands.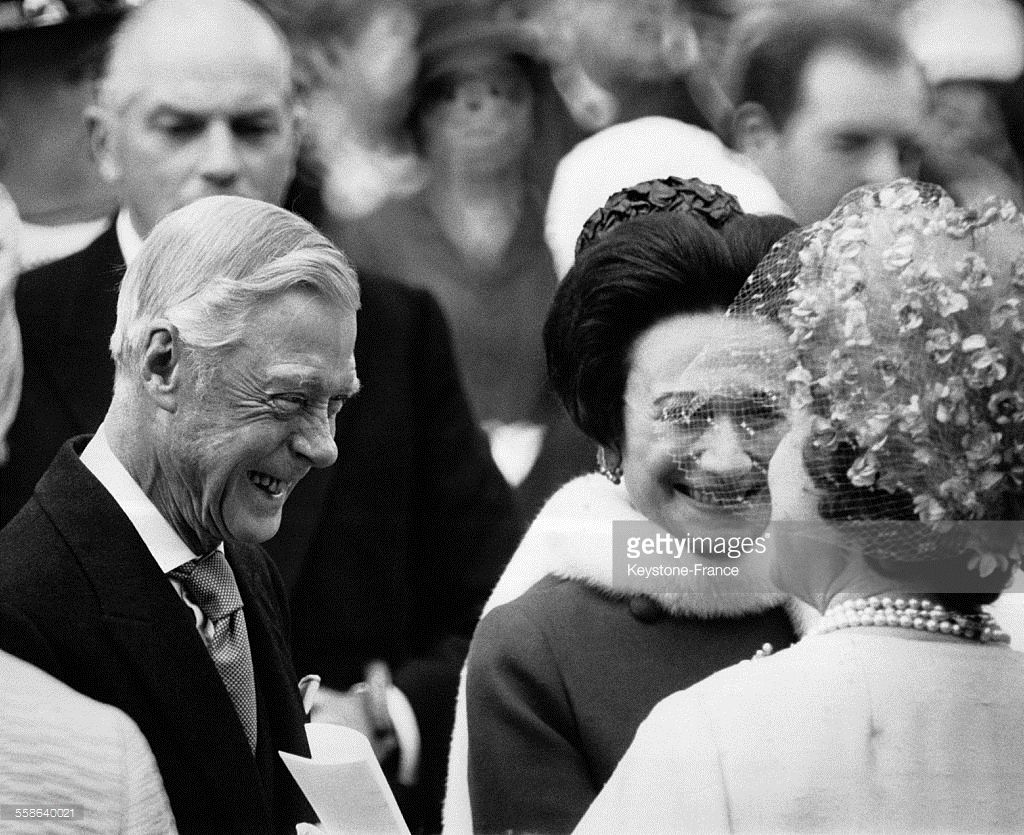 Or have I been confused for some time?
What I know about the Indian pearls.
1. They were presented to Queen Victoria by the East India Company on 23 October 1851, after having been exhibited at the Great Exhibition in London in 1851. The pearls, formerly the property of Ranjit Singh, had been found in the Treasury of Lahore when it was annexed in 1849.
2. According to Queen Victoria there were 224 pearls which she referred to as "very large", "quite splendid & a very beautiful ornament"
According to Twinning there are 222 pearls.
3. When the pearls were presented to Queen Victoria they formed a 4 strand necklace, and it would appear that both she and Queen Alexandra wore the pearls in this way.
4. Queen Victoria left these pearls to the Crown.
Winterhalter painting of Queen Victoria wearing the pearls.
Reports of Queen Victoria's jewels at formal Court Drawing Rooms, State balls etc show that she wore these pearls frequently.
Queen Alexandra also wore the pearls frequently as a 4 strand necklace.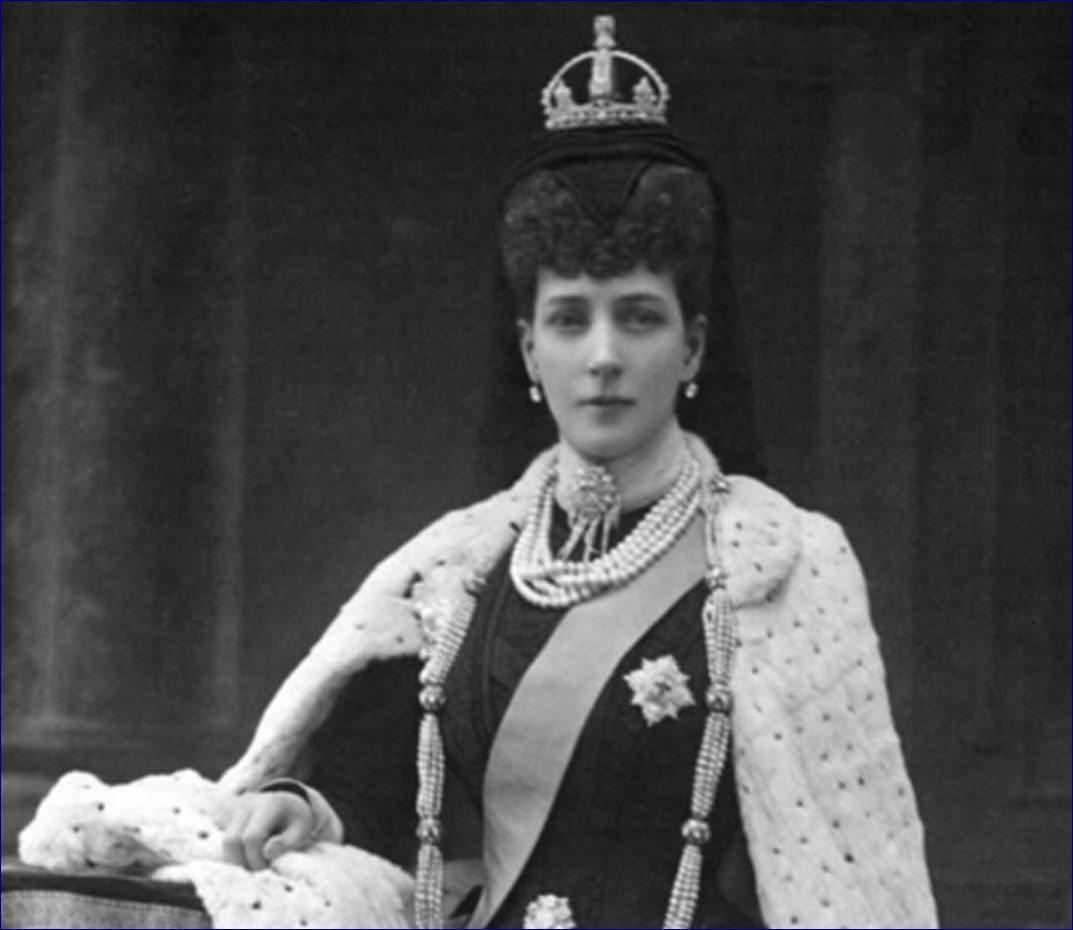 According to Twinning, these pearls were restrung in 1910, 1937 and 1941.
It is clear from numerous photos that these pearls were worn frequently by QEQM and that Queen Elizabeth II only commenced wearing them in recent years.
At times Queen Elizabeth II wears only the two strands secured with the twin ruby clasp.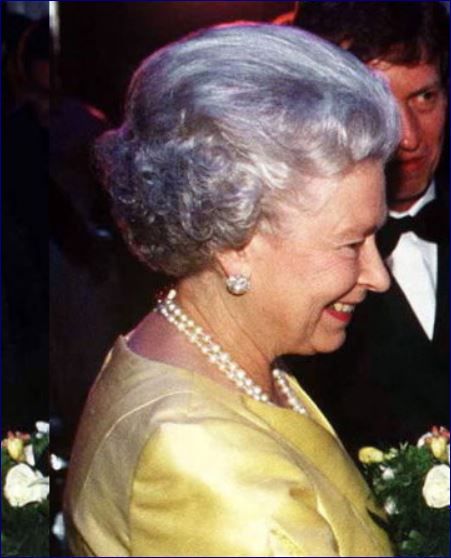 At other times QEII wears 3 strands.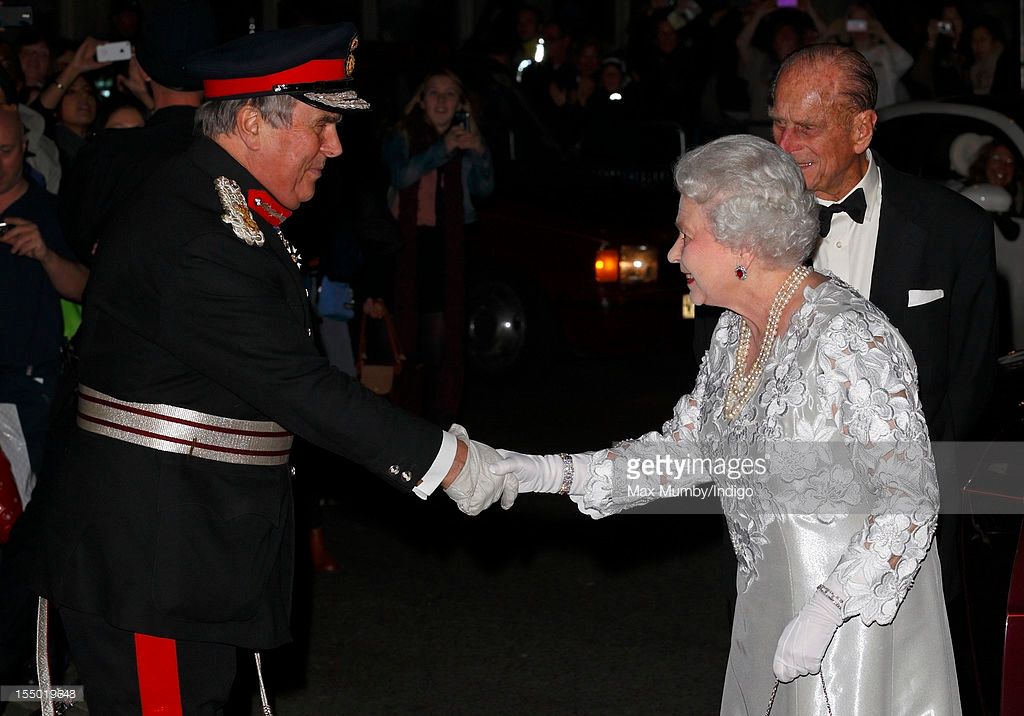 My understanding is that the third, longer, separate strand forms part of the Indian pearls.