The occasion for the scenes of QEII dancing with the Duke was a ball at the Saddle Club, Malta in December 1949.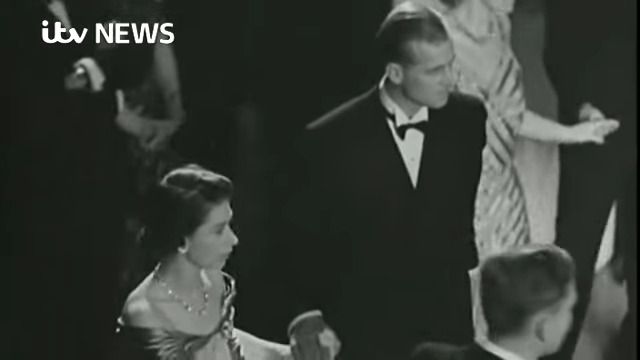 Press photos don't give any better views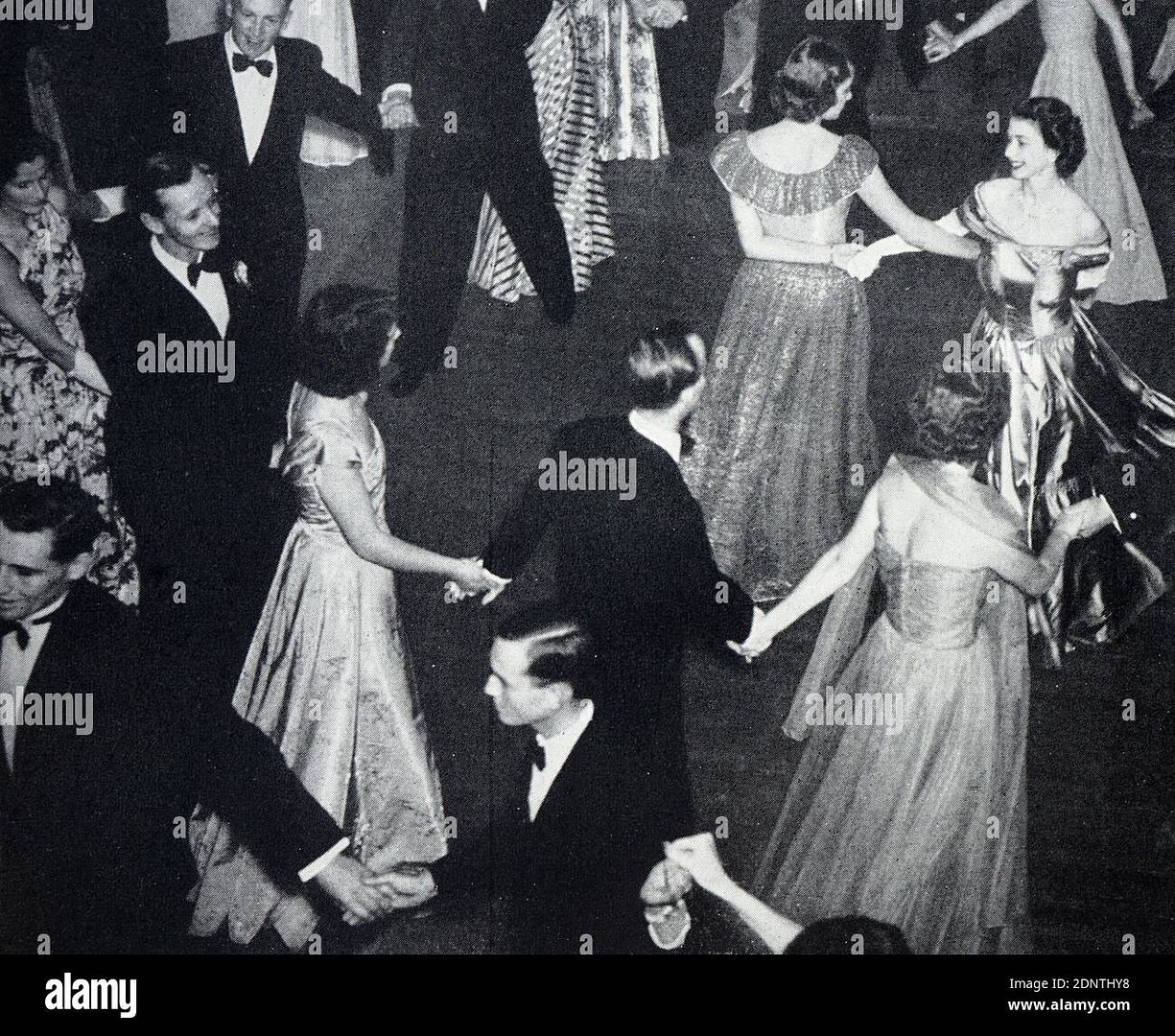 Like PaulP, my initial thought was that QEII was wearing the shortened version of the South African diamond necklace.
But, as PaulP said, it wasn't shortened until later.
Seen below in October 1949 in the long format.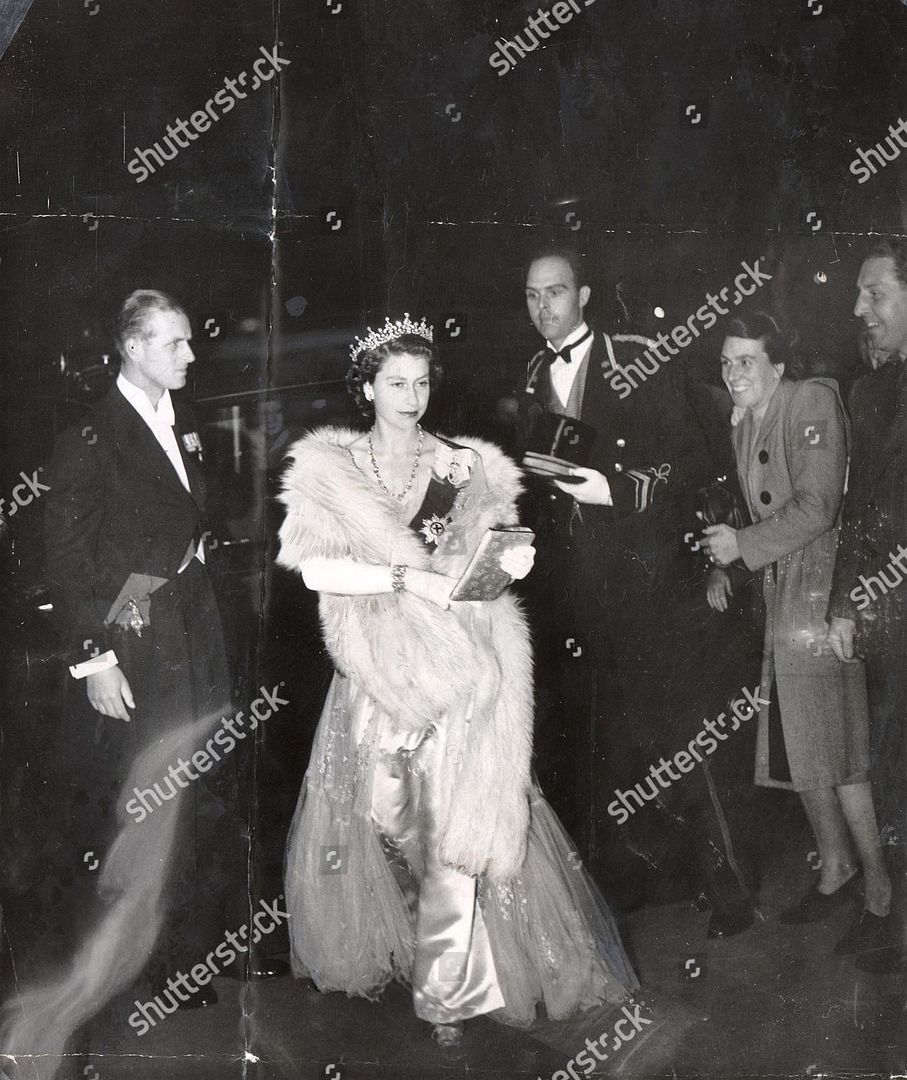 And 1951
Yet, the spacing between the flashes of light seem in keeping with the distance between the larger diamonds in the South African necklace. I do not see pearls.
I wonder if initially the South African necklace could be shortened?
So far I cannot find any clear photos of this event.
In 1950 the Queen attended another ball at the Saddle Club, and it appears that she was wearing the same necklace. Once again, I initially thought it was the South African necklace in its short form.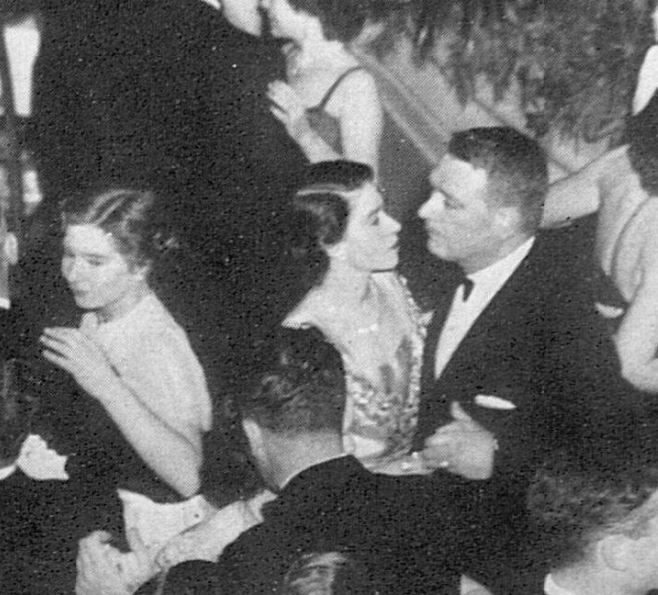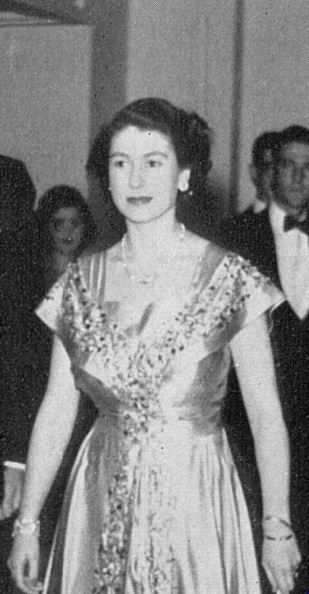 Oh!! For some sharper photos!! Based on what we can see, it looks like the shortened form of the South African necklace. Perhaps the necklace could always be shortened, but it wasn't until later that QEII had the bracelet made.