I think that the first time Queen Elizabeth the Queen Mother may have worn the Greville diamond pear shaped drop earrings in public was for the return banquet given by the President of France in the Embassy in London in March 1950.
HM on way to the French Embassy for the banquet.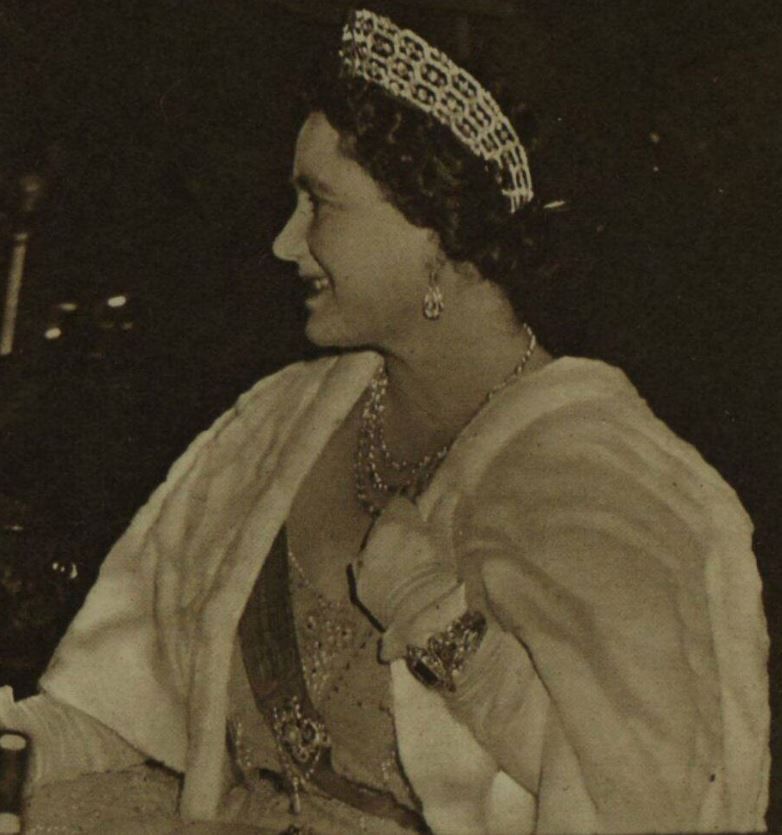 Greville pear shaped drop earrings.
Some of the reproductions of photos in the press during that era are less than ideal and I find it difficult to distinguish all aspects of some photos.
But the Greville earrings, being much longer than the Coronation earrings, are easier to identify.
Below is a 1939 Beaton portrait of QEQM wearing the Coronation earrings.
A comparison of the earrings
If anyone has spotted QEQM wearing the earrings earlier, I'd love to see a photo, and would be happy to eat humble pie.