I am amazed by your keen eye 992234177. I admit I never knew that one link had been removed.
I kept comparing the photo & the engraving from 1888. You are correct.
I then looked at another image I had & it also indicates that one link has been removed.
I know that Queen Victoria carried some weight, but when I looked at the photo of her wearing the necklace, I wondered if she might have removed the link?
Even without the little crown atop the central element, the necklace sits very close to the base of Queen Victoria's throat.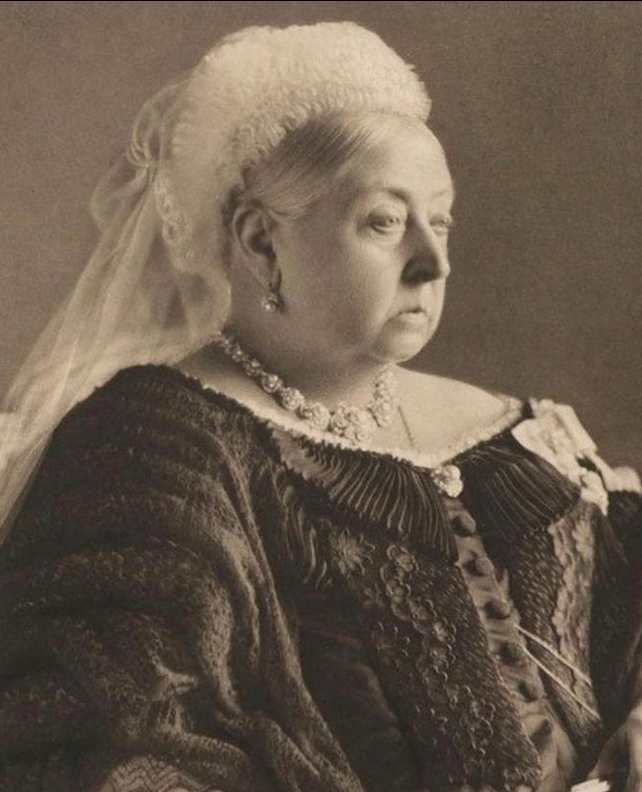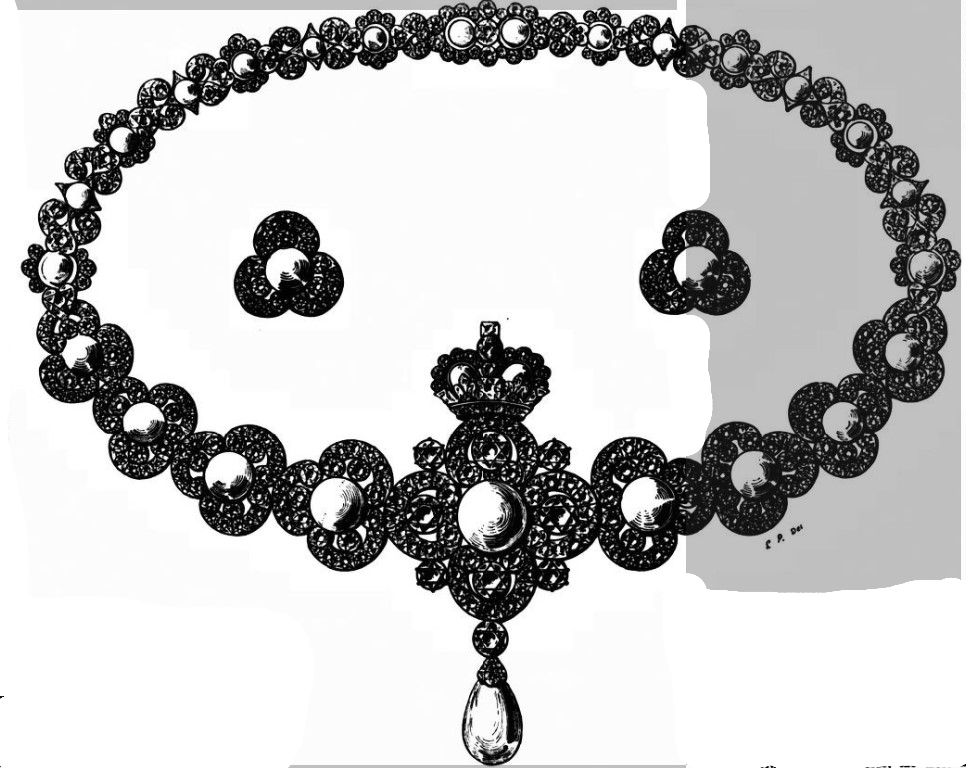 On QEII the necklace, even with the little crown, sits below the base of QEII's neck. I think given the photo in Roberts that we can accept that QEII wears it with the link removed.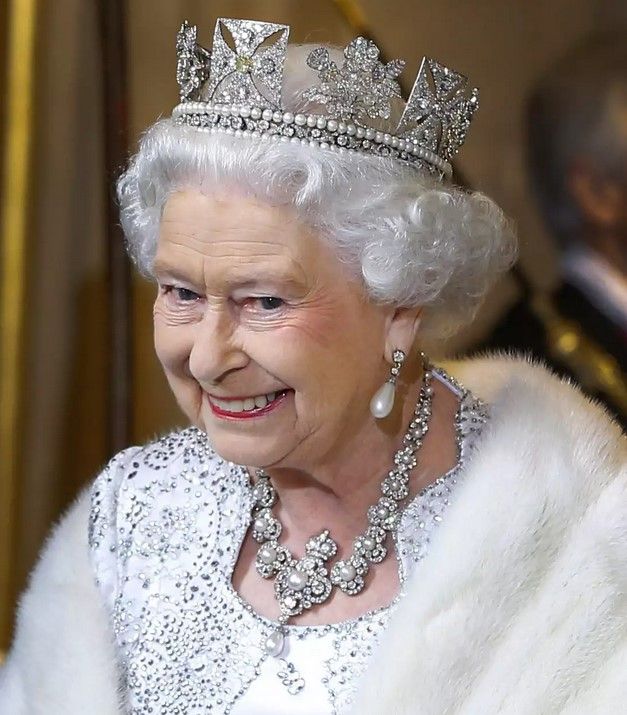 What do others think?
PS Sorry about the funny reproduction of the 2nd image. I am not sure what has gone wrong.
Previous Message

First can I say I never knew about the earrings before and second it appears that the necklace has been shortened by one pear cluster on either side of the back snap, do you know when it was altered. The Queen does have a habit of shortening necklaces.