Queen Mary was presented with her grandaughter's family order in size one at Sandringham during Christmas 1952. Unfortunately we do not have an image of her wearing the badge.
We do have an image of her badge
In tribute here are photos of her wearing the previous four family orders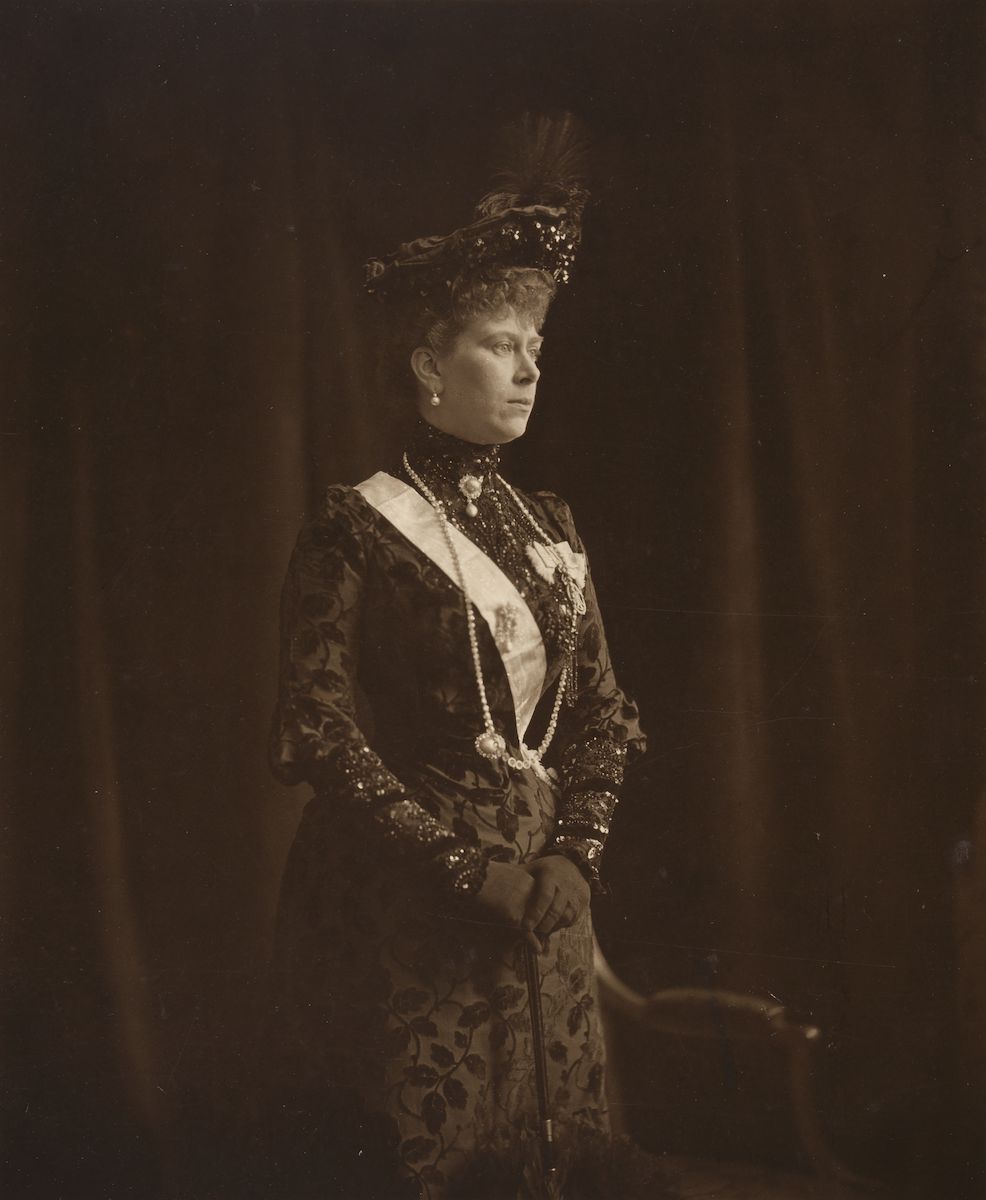 V&A on riband
V&A on shoulder bow, and EVII on bow
George V and George VI size ones on bows.
Previous Message
The original recipients of the order are listed as
Size 1:
Queen Elizabeth The Queen Mother (mother of Elizabeth II)
Queen Mary (grandmother of Elizabeth II)
After Queen Mary's death, her size one badge was worn by Princess Margaret.
Previous Message

"The Family Order of Queen Elizabeth II is suspended from a yellow silk watered ribbon the same size width of her father's order, and has been made in two sizes. The larger size was given to Queen Mary and Queen Elizabeth the Queen mother. These and five smaller badges were given at Christmas 1952."
Risk, James; Pownall, Henry; Stanley, David; Tamplin, John (2001). Royal Service (Volume II) . Lingfield, Surrey: Third Millennium. pp. 36.