In mid May 1960 there were a couple of press reports that the Duchess of Buccleuch had lost a valuable emerald brooch at the pre-wedding ball for Princess Margaret.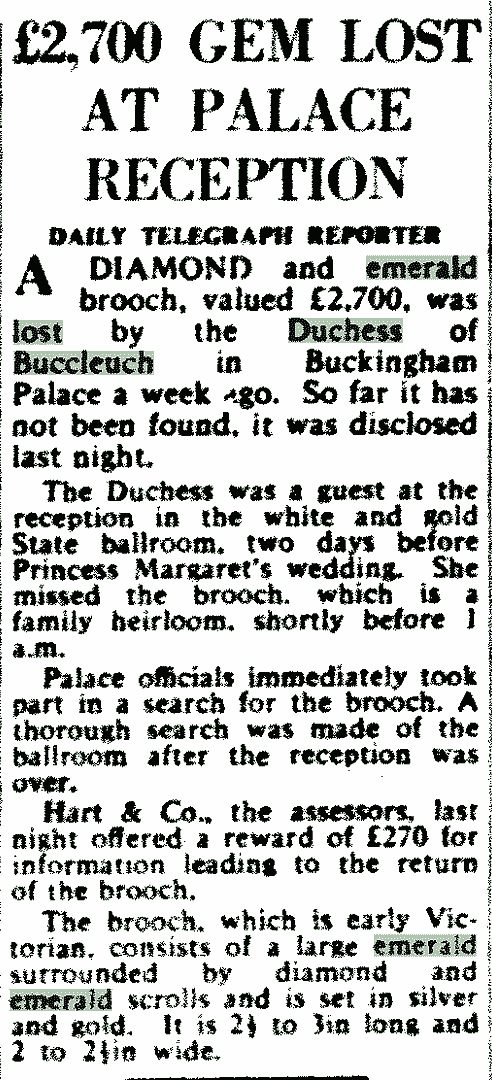 One of the papers published a photo of the Duchess wearing the brooch as a centre piece to a diamond choker.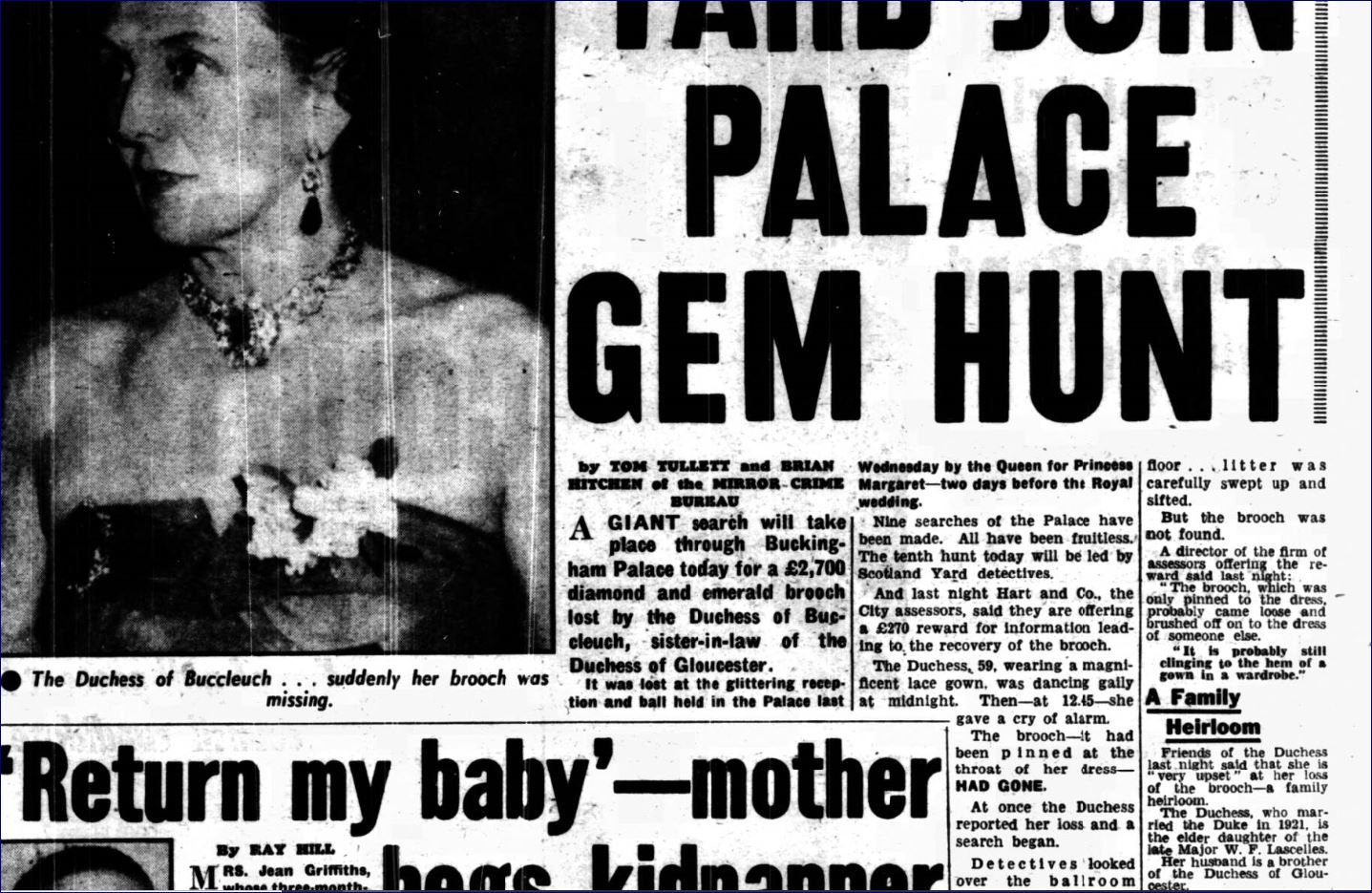 I strongly suspect that the Duchess was photographed wearing the brooch on her dress at the opera in Dresden in 1936. The clue that this was an emerald brooch is that the Duchess was wearing a second pair of emerald earrings which went with the emerald parure,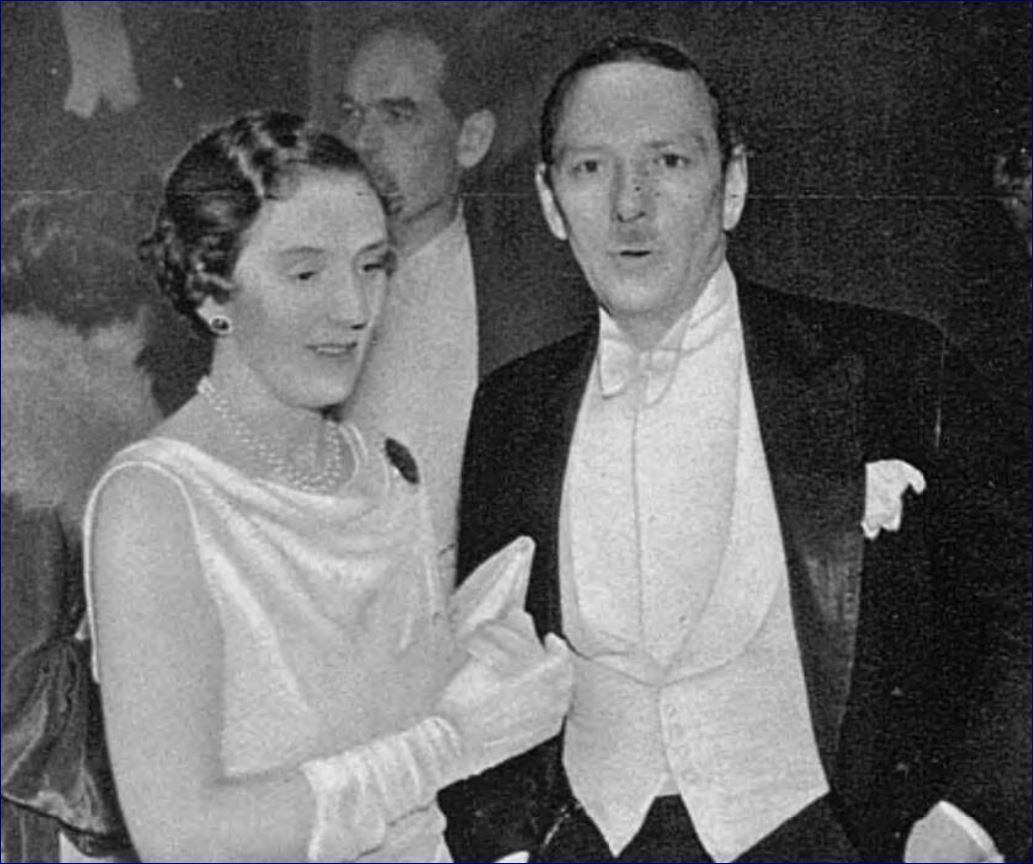 For the second pair of emerald earrings see the photo below.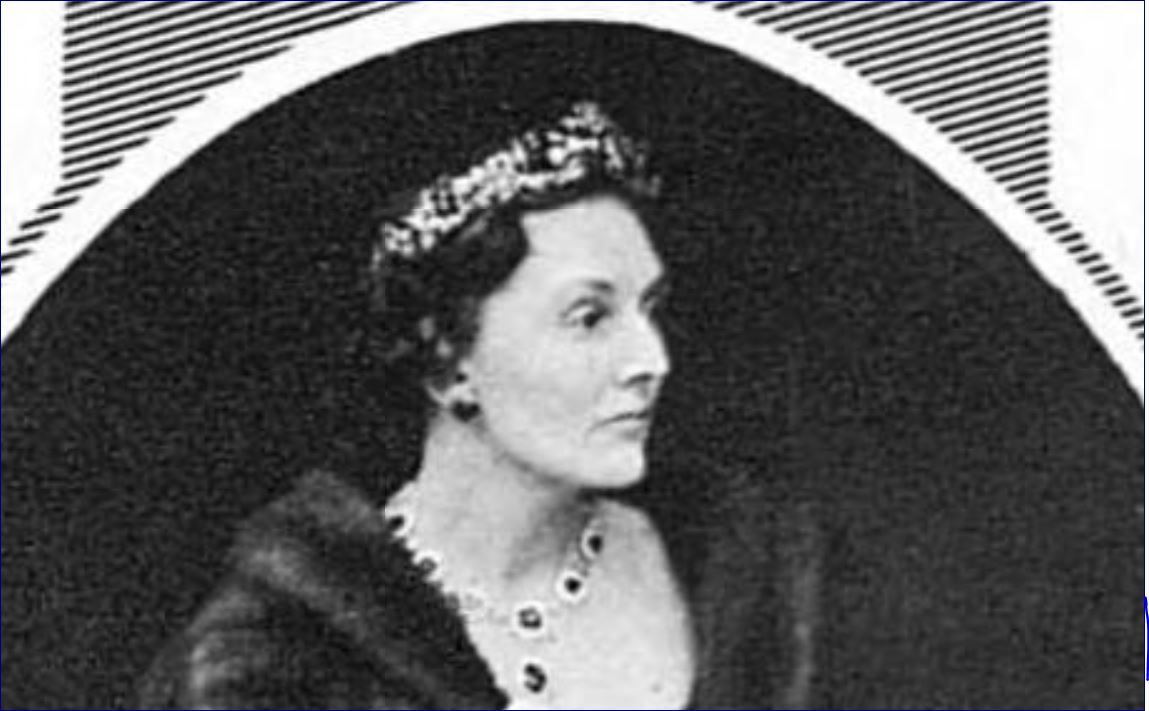 From time to time the press would have comments on the priceless Buccleuch emeralds; however, for some time I could not understand why because, although the parure I was familiar with is impressive, it did not seem to warrant the attribution of "priceless", even if the emeralds are particularly fine.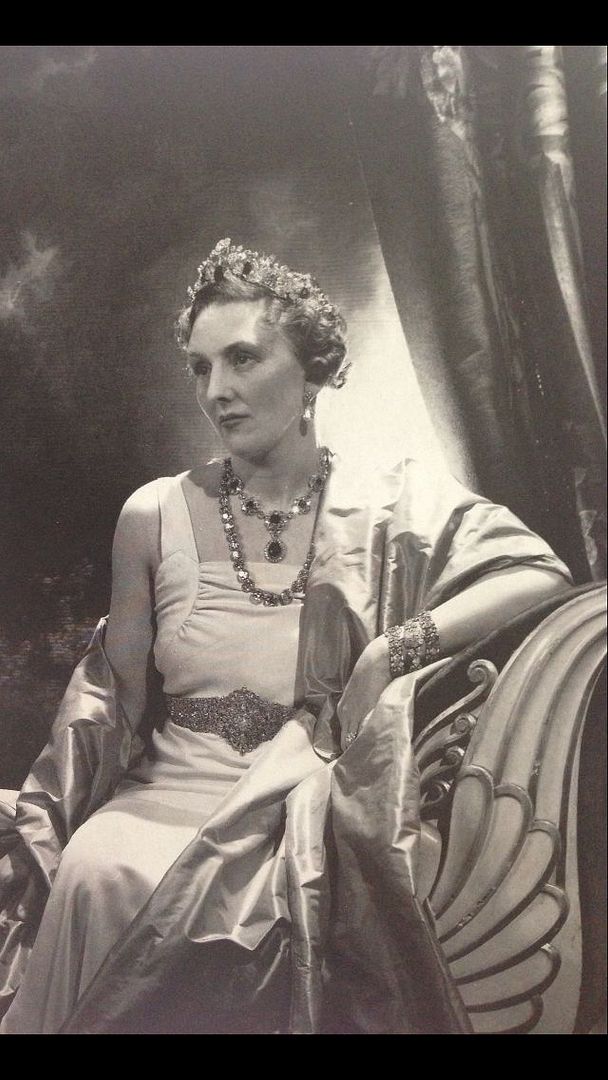 Then I saw a photo of the Duchess of Buccleuch at the Devonshire House Ball in 1897.
In the jewels forming the stomacher, I can make out at least 4 large emeralds,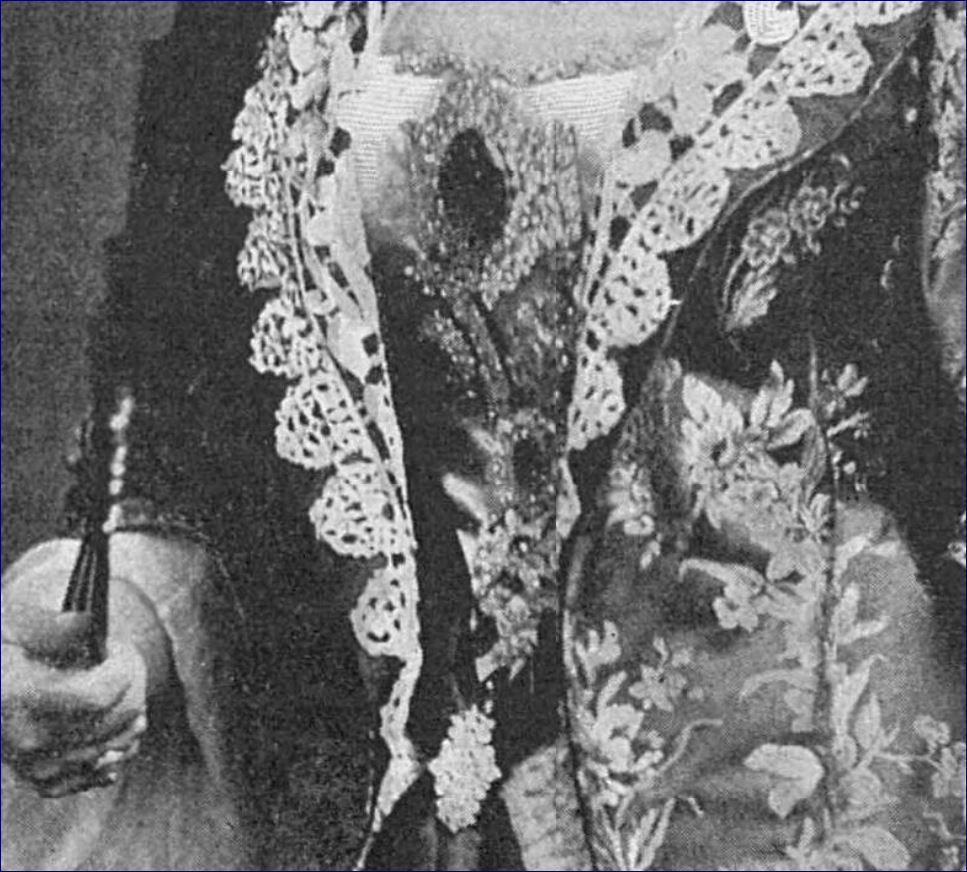 The question is which one was lost in 1960? Could it be the largest? I think that it was set in the central portion of the diamond belt/tiara and presumably it was detachable and could be worn separately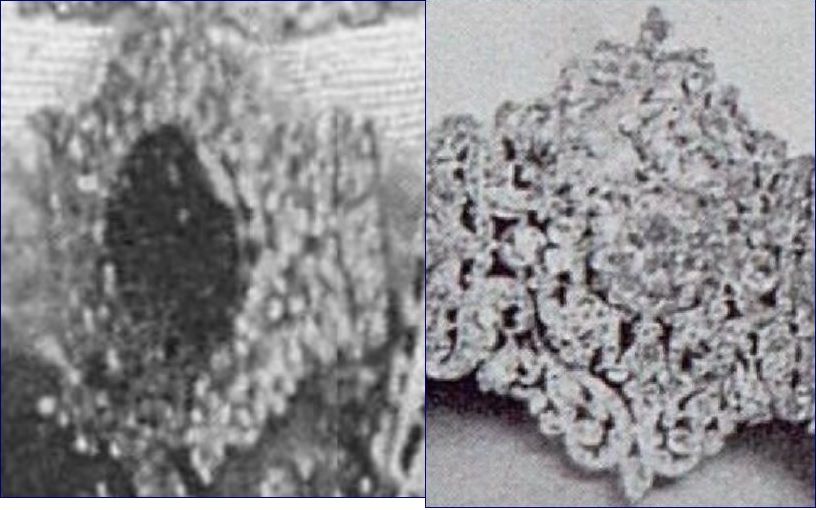 Or would it have been one of the other large emeralds visible in the 1897 photo, possibly the second largest one? If the 1960 photo does show the one lost, then I suspect it was the second largest emerald from the 1897 photo -- but I admit I am hopeless at gauging sizes.
I was unable to find anything else about the emerald which was lost in 1960. Either it was permanently lost (stolen) or the affair was handled without any further publicity. I suspect that the notion put forward in the second press report I posted above - that the brooch might be clinging to the hem of a gown --was designed to provide a convenient way for it to be returned.
Has anyone ever read anything more about this brooch?
Edit: I have just realised that, in the 1960 press report with the photo, the Duchess is wearing the larger emerald brooch on her dress on the left hand side (as we view the photo), so she could have lost either of the jewels.