The Duke/Duchess of Buccleuch have at least 2 major diamond necklaces. One is a riviere with some very large diamonds. I strongly suspect that the necklace can be worn in a long or a short version.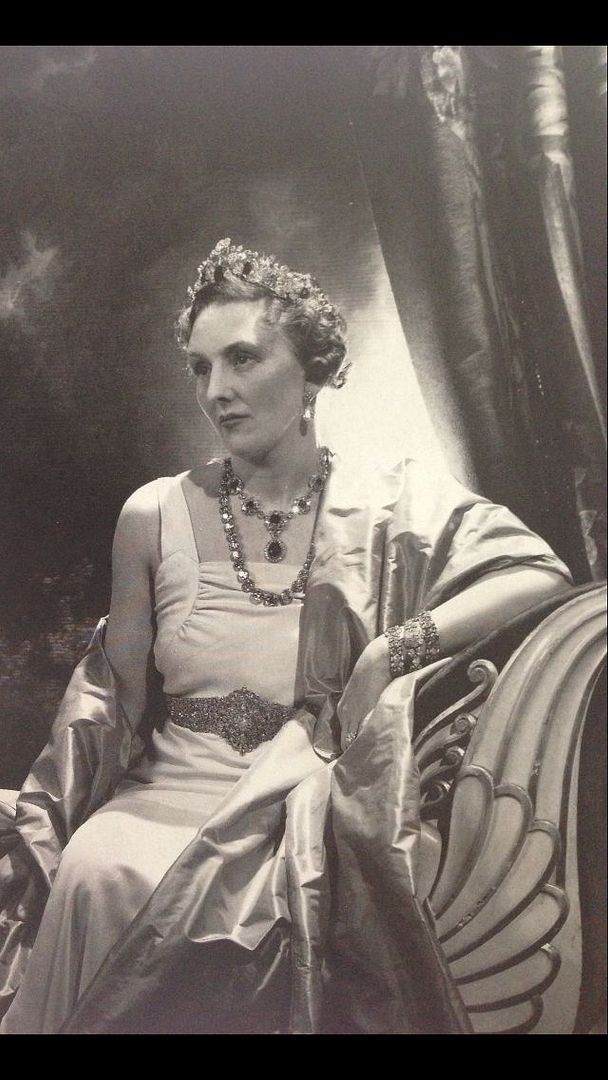 When the Duchess wore the necklace to the Buccleuch Hunt Ball in 1949
Tatler
noted that it was outstanding. (even though the photo I have is not!)
The second large necklace which the Duchess used to enhance the neckline of her dress is in my opinion much more interesting. I wish I knew something of its history, maker etc.
Necklace used to ornament neckline.
Although the photos below are poor quality, I think the Duchess was wearing the same necklace in a more conventional form.
In 1937 with a pendant
In 1936 with a pendant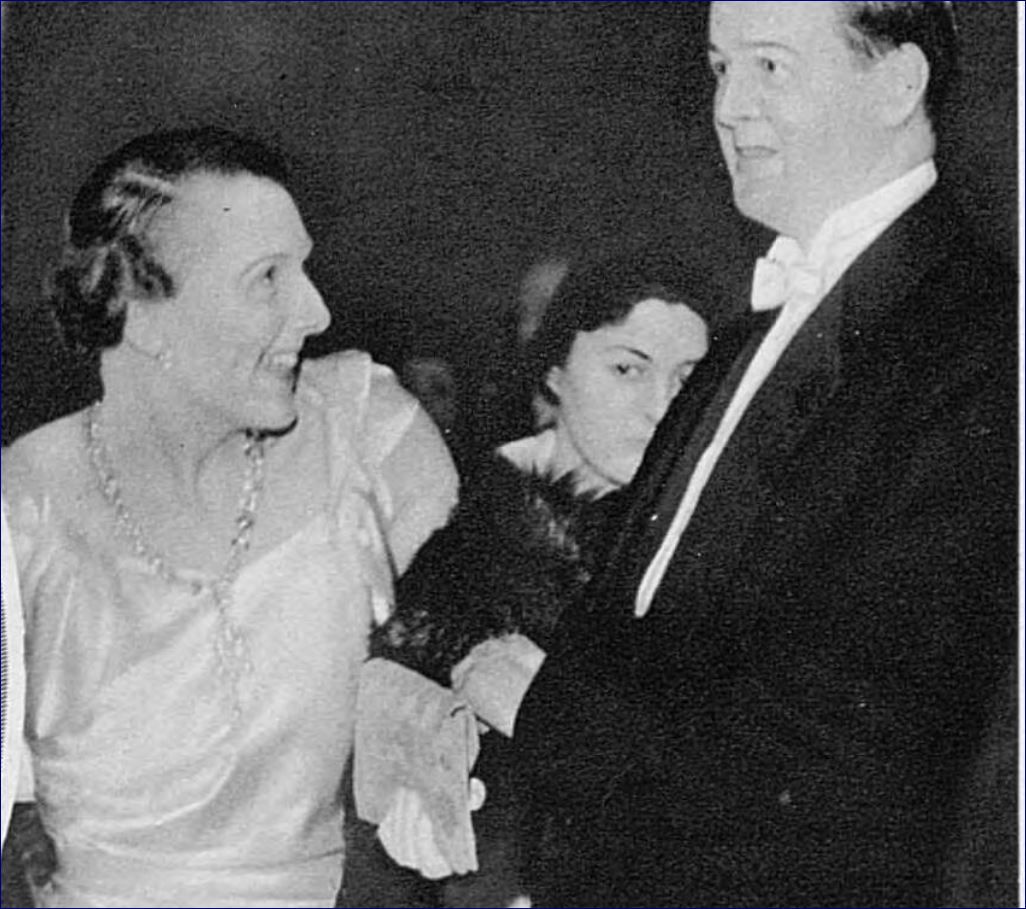 I strongly suspect that the Duchess was wearing it below the diamond riviere in photos published after the 1937 Coronation.
What has grabbed my attention about this necklace is that I think it dismantles to form 3 bracelets which the Duchess was photographed wearing.
A closer view of the necklace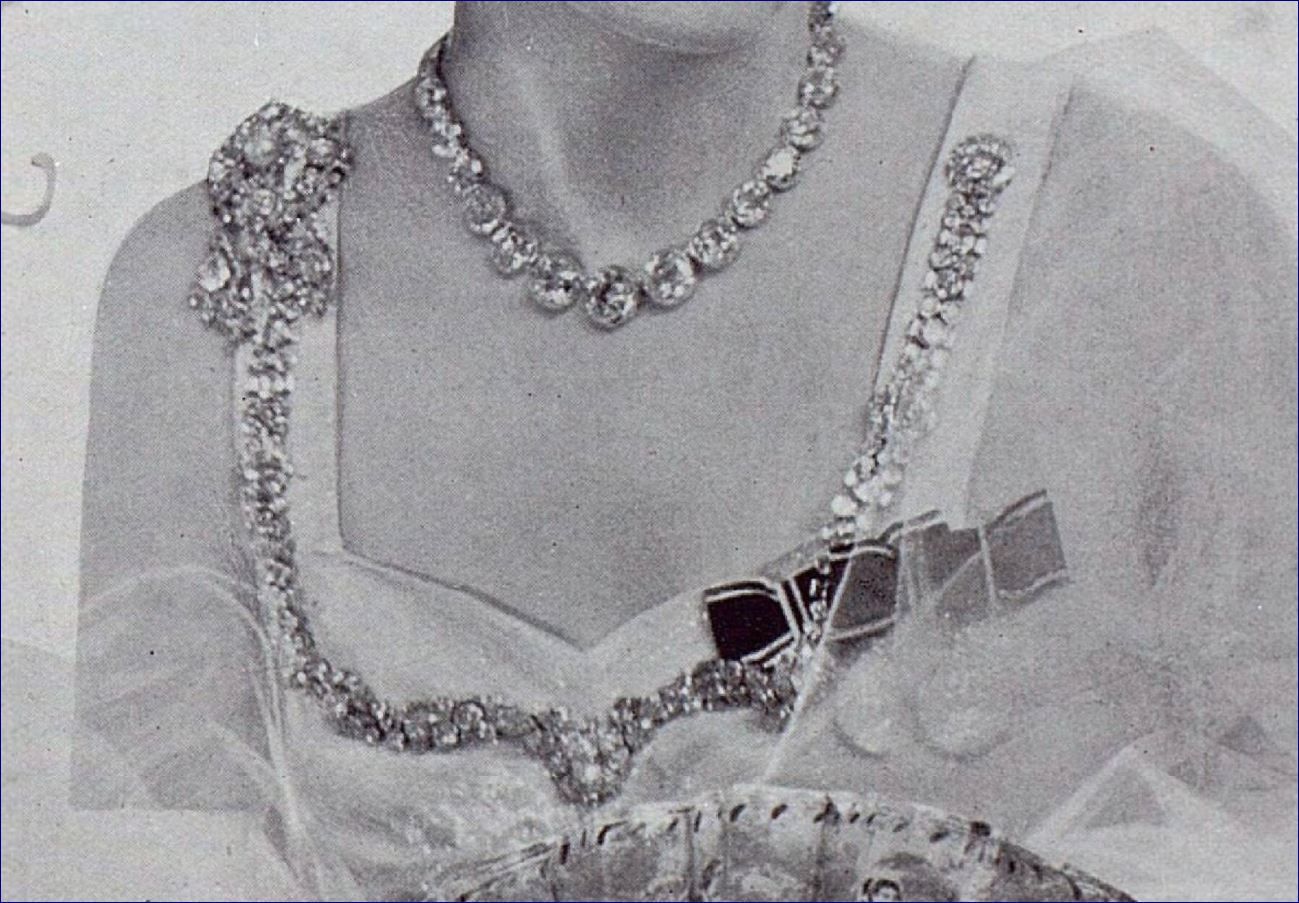 The bracelets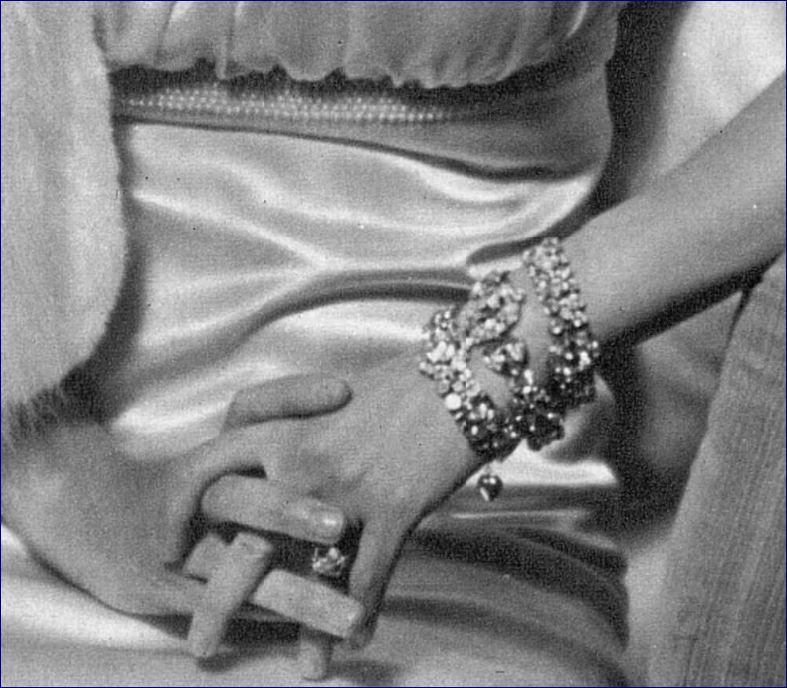 What do others think? Are the necklace and the bracelets the same item?