The Bagots are proving very interesting to research. I still haven't worked out if this tiara still exists, whether it is with the adopted daughter of Nancy, Lady Bagot who was photographed at the 1953 Coronation, if it went to Lord Bagot's niece, or eventually to his cousin who inherited the title.
Nancy, Lady Bagot wore it several times in the 1950s. So far I haven't found any photos of her wearing it in the 1960s. It is a mystery which has yet to be unraveled; if that is possible.
Some more photos from 1953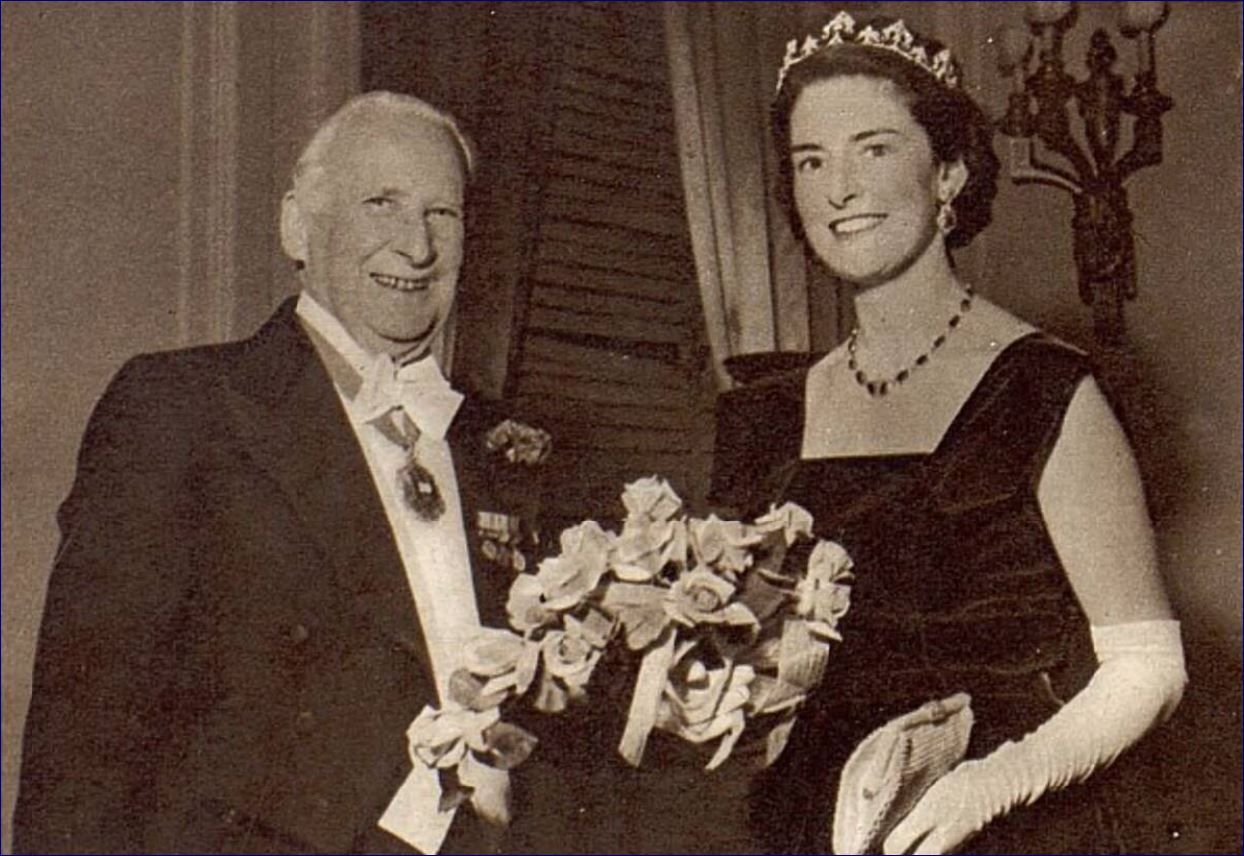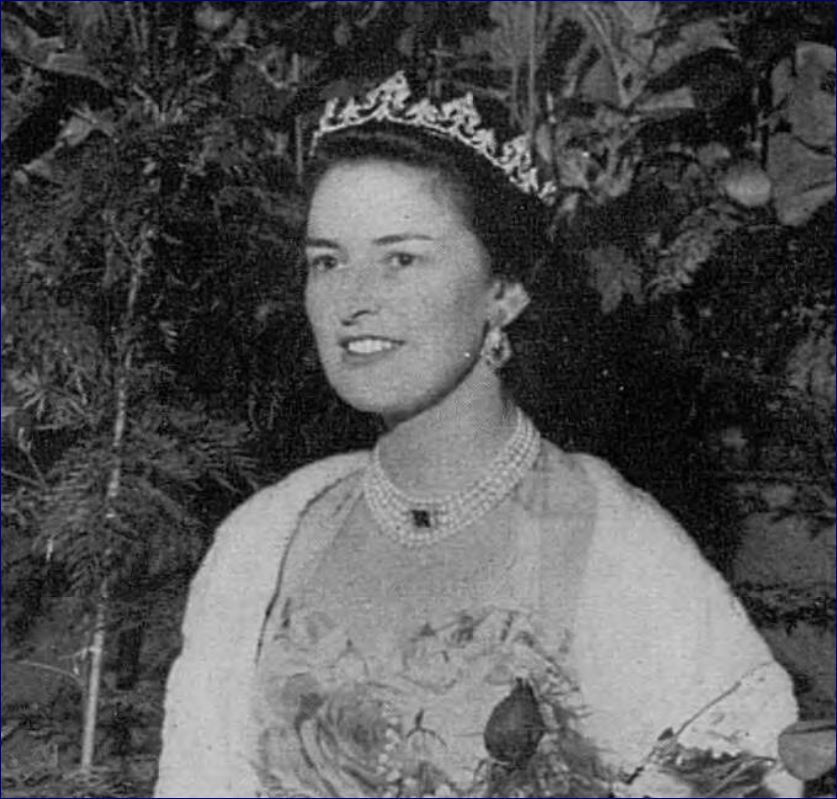 When she (as a widow) remarried in 1965 the press reports all stated that she wore a diamond tiara; however, I cannot see any in the photos I have found (all are very fuzzy).
Photo of Nancy, Lady Bagot at her second wedding,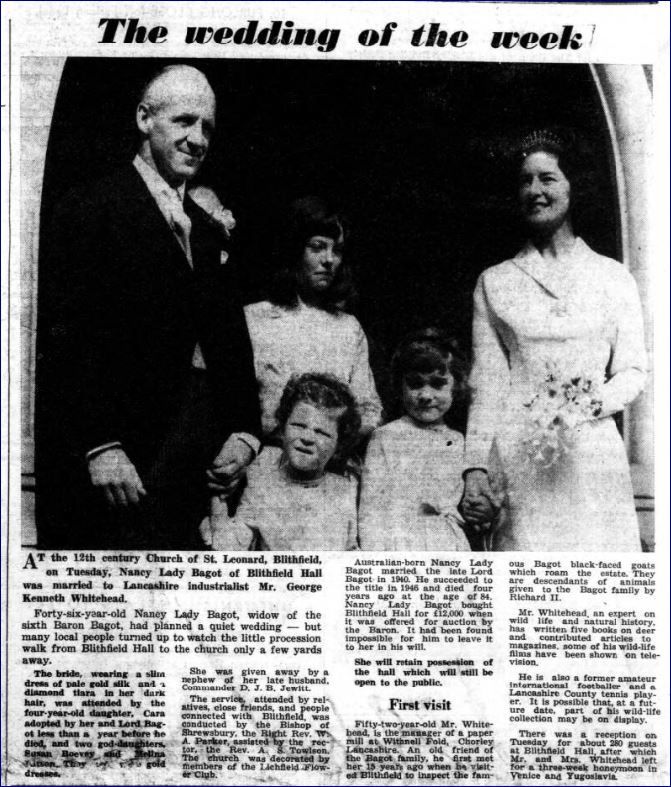 This marriage was short lived and she always seems to be referred to as Nancy, Lady Bagot.