An amazing find Kat Max! This tiara is new to me and so I started hunting. Rather stupidly, I didn't initially read all the information on the reverse and took the date from the stamp. Of course nothing came up in the media in 1932. A more careful look at the back of the photo revealed all.
The auction was held in London on 21 December 1932. For the most part the media concentrated on the most valuable and famous item: the Wittelsbach Blue Diamond, which failed to reach anywhere near the reserve price and was passed in. Vincent Meylan has a superb photo and more information in
Christie's
pp 316-17.
The Wittelsbach Blue alongside another jewel which was sold. The Wittelsbach is on the right.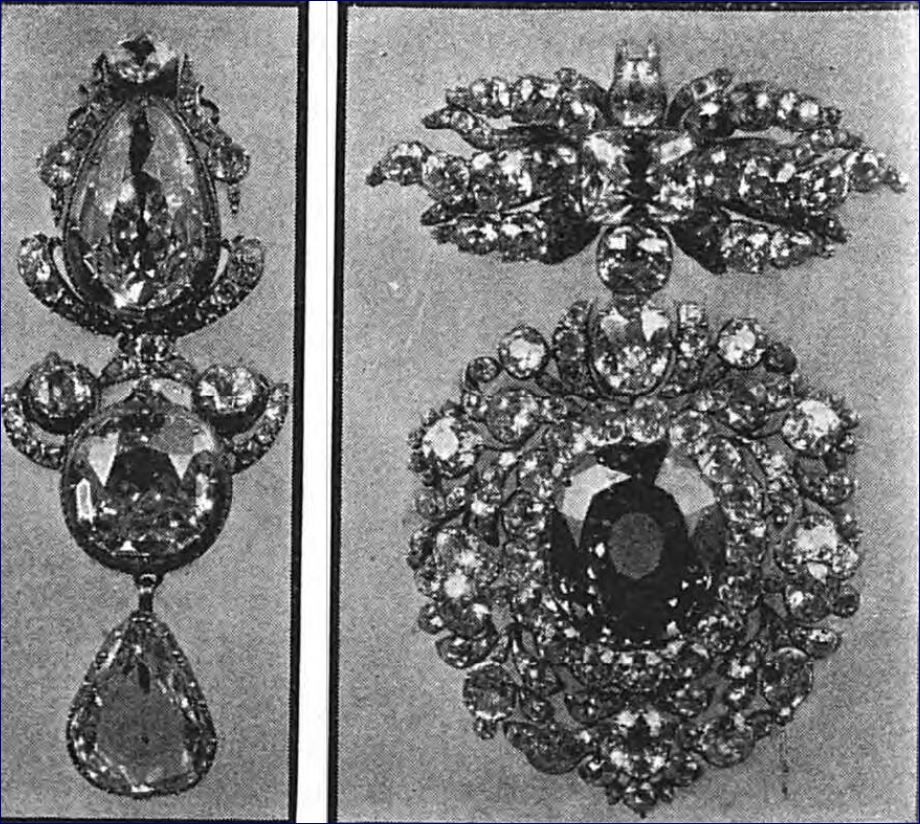 The tiara.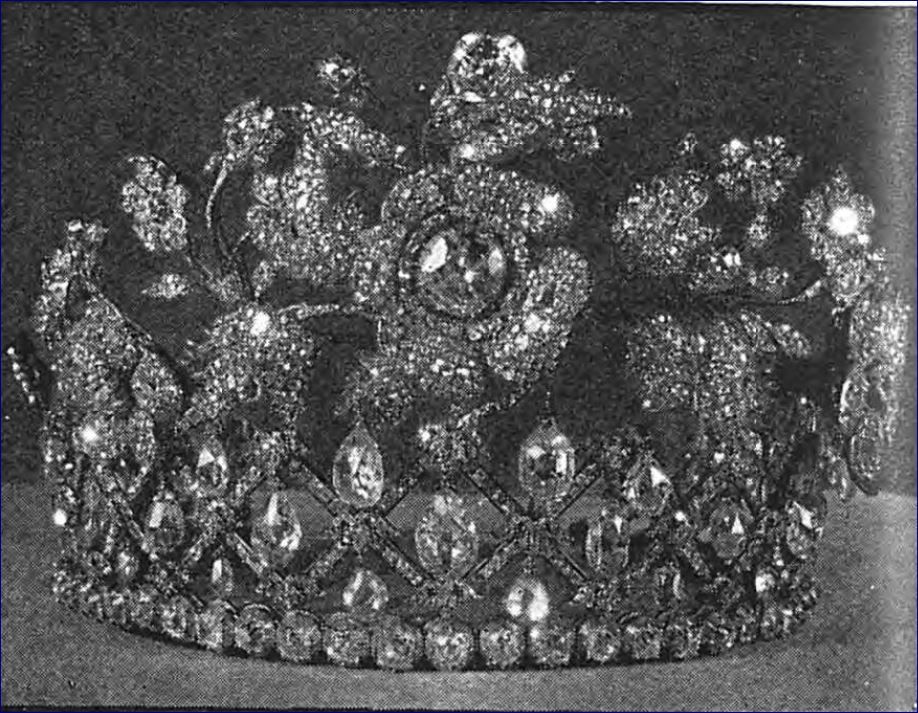 One description of the tiara
Some history, makers and price realised.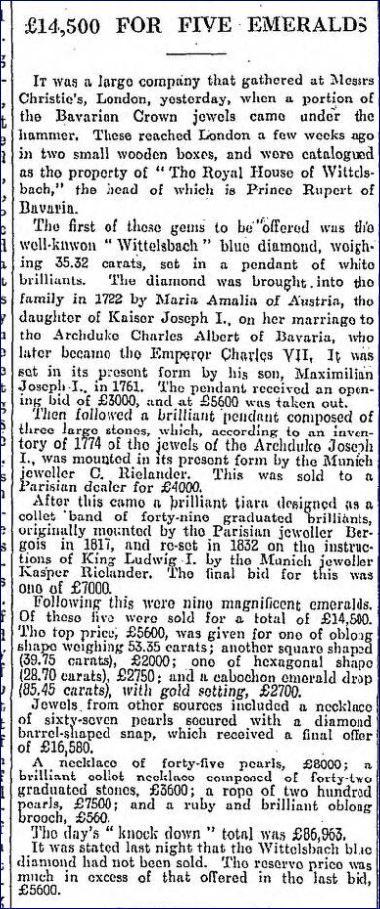 According to this news report there were 36 briolettes in the tiara.

I would love to know what happened to this tiara.