I cannot see any resemblance between the tiara worn by Queen Anne and the tiara from Princess Viggo set with opals.
Unfortunately, there seems to be only the one photo of Queen Anne and it is not a high definition photo.
Nevertheless, we can see that the tiara has a reasonably sized band surmounted by uprights terminating with gemstones set in a surround of diamonds.
I have enlarged the photo below so that the band and the setting of the gemstones can be seen more easily.
Neither of these two distinguishing features can be seen in the tiara which is said to be a transformed version of Princess Viggo's tiara.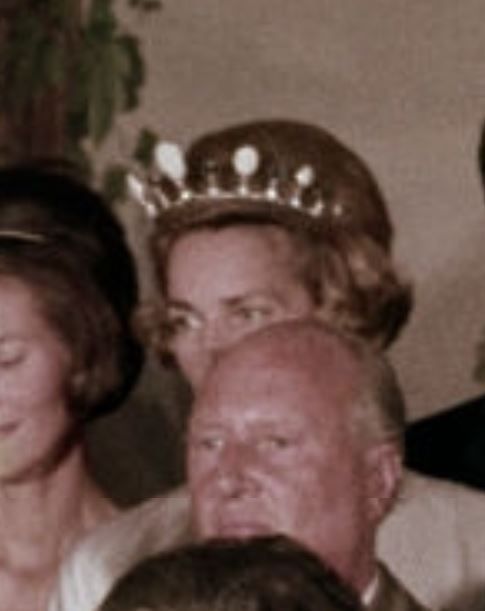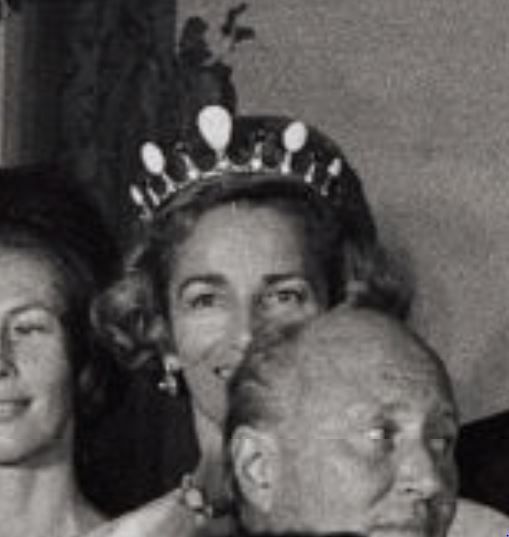 A comparison of the two tiaras.
Until we can see a better photo of Queen Anne, the origin of the tiara may be open to question; however, based on the evidence available, I am backing Pablo Milstein's viewpoint.