When the Hon Charles Greville, Mrs Ronald Greville's brother-in-law, married in December 1909, his bride was the widow, Mrs Henry Kerr, nee Olive Grace from a prominent New York family. Her first husband, Henry Kerr, an American banker, was reputed to have left her and their two sons a considerable fortune. At the time of her marriage to the Hon Charles Greville, she resided at Carlton House Terrace, London, entertained lavishly and appeared to have all the trappings of a wealthy widow.
As a widow who moved in the upper echelons of society, I imagine that she would have had a number of jewels prior to marrying into the Greville family. Shortly after the wedding Lord Greville died and Charles inherited the title of Baron. Throughout their married life the couple entertained and travelled and Lady Greville's name was frequently mentioned in the press. Unfortunately, she, like her sister-in-law, Mrs Ronald Greville, rarely appears in press photographs.
The question posed by Franck is -- was Lady Greville wearing her sister-in-law's tiara.
I would say definitely not.
Unfortunately the photo in the press is of very poor quality, however, sufficient detail can be seen which leads me to conclude that Lady Greville was definitely not wearing the Greville emerald tiara.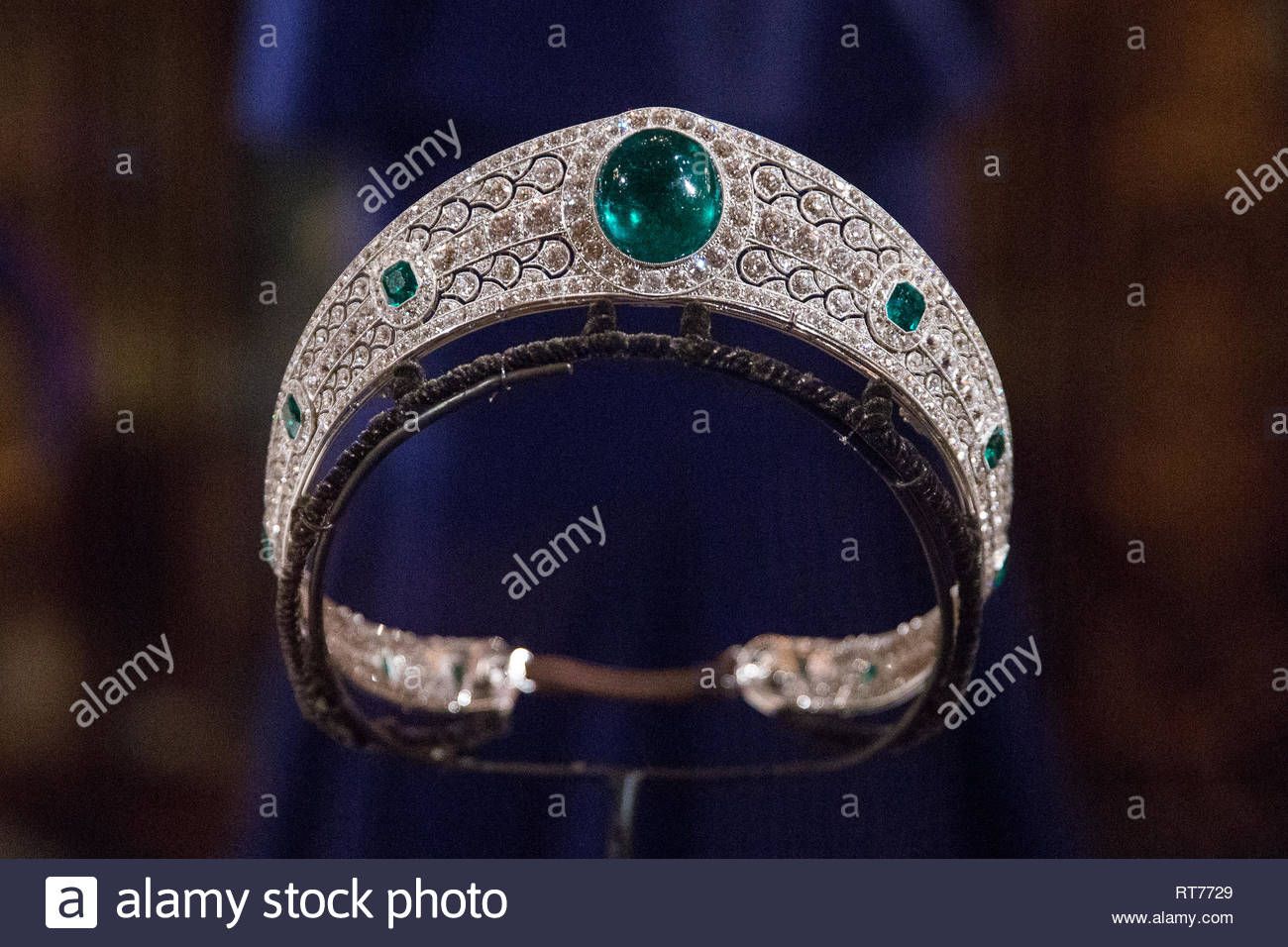 Lady Greville's tiara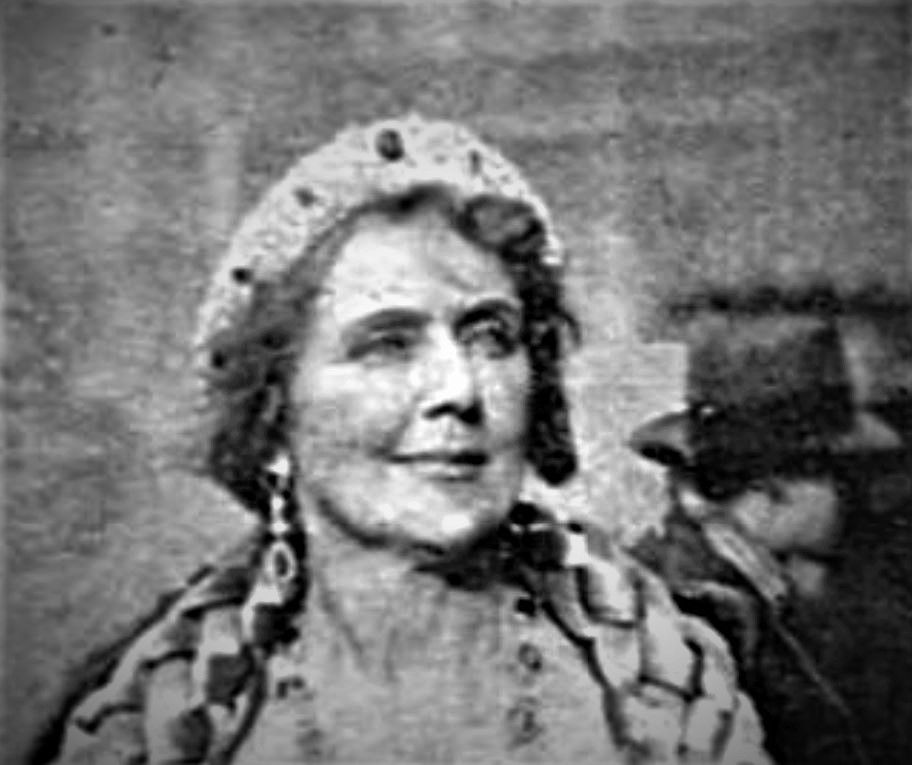 Although the photo is very blurry when enlarged, it can be seen that the pattern in the diamond section is different from the tiara now owned by QEII.
Other differences are
1. Lady Greville's tiara is much wider than the Boucheron emerald tiara of QEII.
2. The shape of the central stone is totally different.
3. Even if the central emerald element in the Boucheron tiara is removable, anything which takes its place needs to be the same size as the rest of the structure of the tiara remains the same.
The evidence which I have come across suggests to me that Lady Greville's parure contained sapphires.
Apart from the parure seen in the photo above there is evidence that she had 2 other diamond tiaras.