Princess Alexandra's tiara is incredibly versatile.
As we all know, the flower elements can hold pearls, turquoises or sapphires, allowing the tiara to be used with a variety of colours and other jewels.
In her latest item on the tiara Ursula states that all the flower elements are detachable to be used as hair jewels.
See Royal Magazin
https://royal-magazin.de/england/kent/kent-princess-alexandra-ogilvy-diamond-flower-tiara-wedding-flora-alexandra-ogilvy.htm
When a follower of British Royal Jewels on Instagram mentioned that two flower elements could be removed, the site owner demurred, stating his belief that the elements were obscured by Princess Alexandra's hair.
See British Royal Jewels
https://www.instagram.com/p/CTugLD-IaOS/
reply to daniel_lima2001
Yet, the photos of Flora Ogilvy show very clearly that the the last flower element on either side of the tiara have been removed.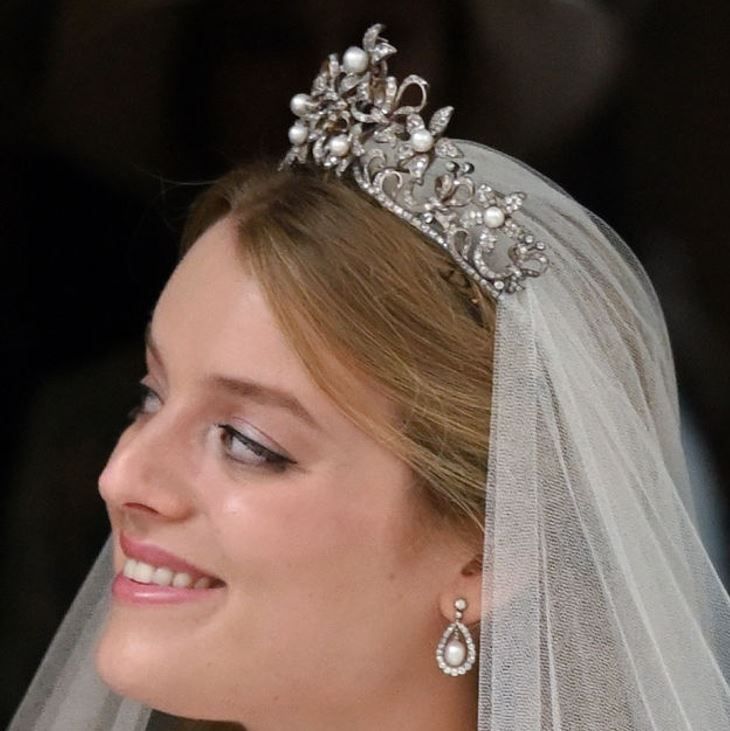 At times it is very difficult to say whether Princess Alexandra was wearing the last 2 elements as her hair style did obscure that portion of the tiara.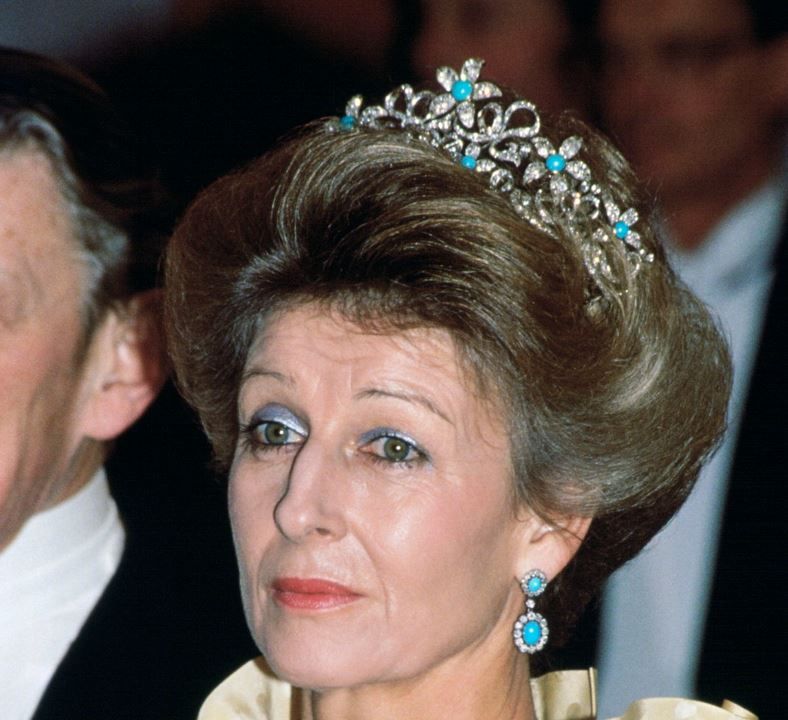 Whether all the floral elements are detachable is a moot point. I don't think we have seen the elements worn separately as hair jewels since the tiara was made in its present form, but clearly the last element on either side can be removed.
In the comparison photo below it is possible to see from the photo of Princess Alexandra where the final element detaches.
What I find significant from the photos of Flora Ogilvy is that it is obvious that the entire final element has been removed, not just the flower section. Perhaps the flowers themselves can be individually removed -- I don't know.
Nor am I sure just what Ursula believes can be detached. All of each individual element or just the flowers?