What a wonderful find J-F!!! Congratulations!
I have kept looking at the photos to make sure that my eye isn't deceiving me with wishful thinking.
J-F's great find may help solve a couple of mysteries I have had as per the two photos below.
With the benefit of J-F's insight, I think Queen Mary may have worn parts of the necklace as brooches.
Photo one.
I suspect that HM wore the centre portion of the necklace at her throat in the photo below and one of the next size elements in the centre of her dress. I know that the photo is very faint but, when enlarged, it is possible to see a faint outline of a brooch at her throat.
Photo 2
I am not sure what the Queen wore at her throat, as the photo is too indistinct, but I think that she is wearing one of the smaller elements of the necklace in the centre of her bodice.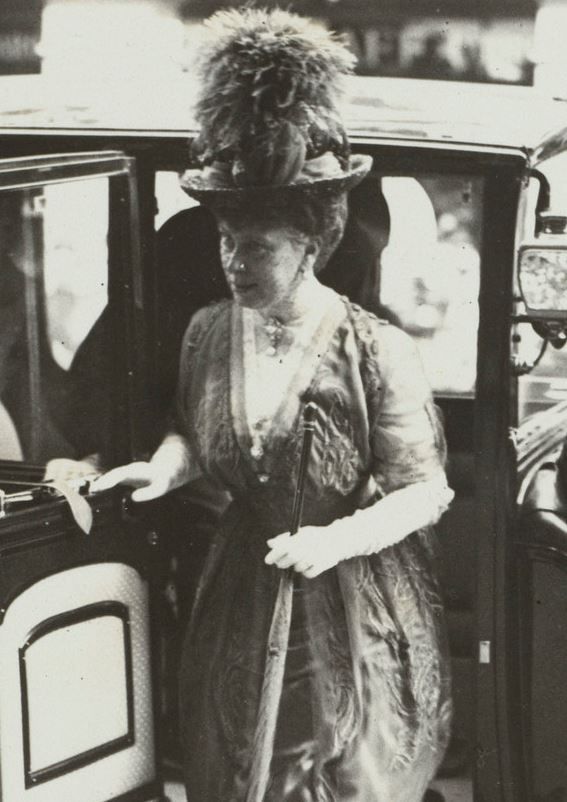 Again congratulations J-F!!