I came across this out-take from the "Elizabeth R" documentary which shows members of the BRF attending the Ghillies' Ball at Balmoral.
It is quite short - only 2 minutes - but I have quite a few question pertaining to the jewels worn to pin back the ladies' tartan sashes.
Can any one identify the brooches worn by:
Diana Princess of Wales, wore Daisy diamond brooch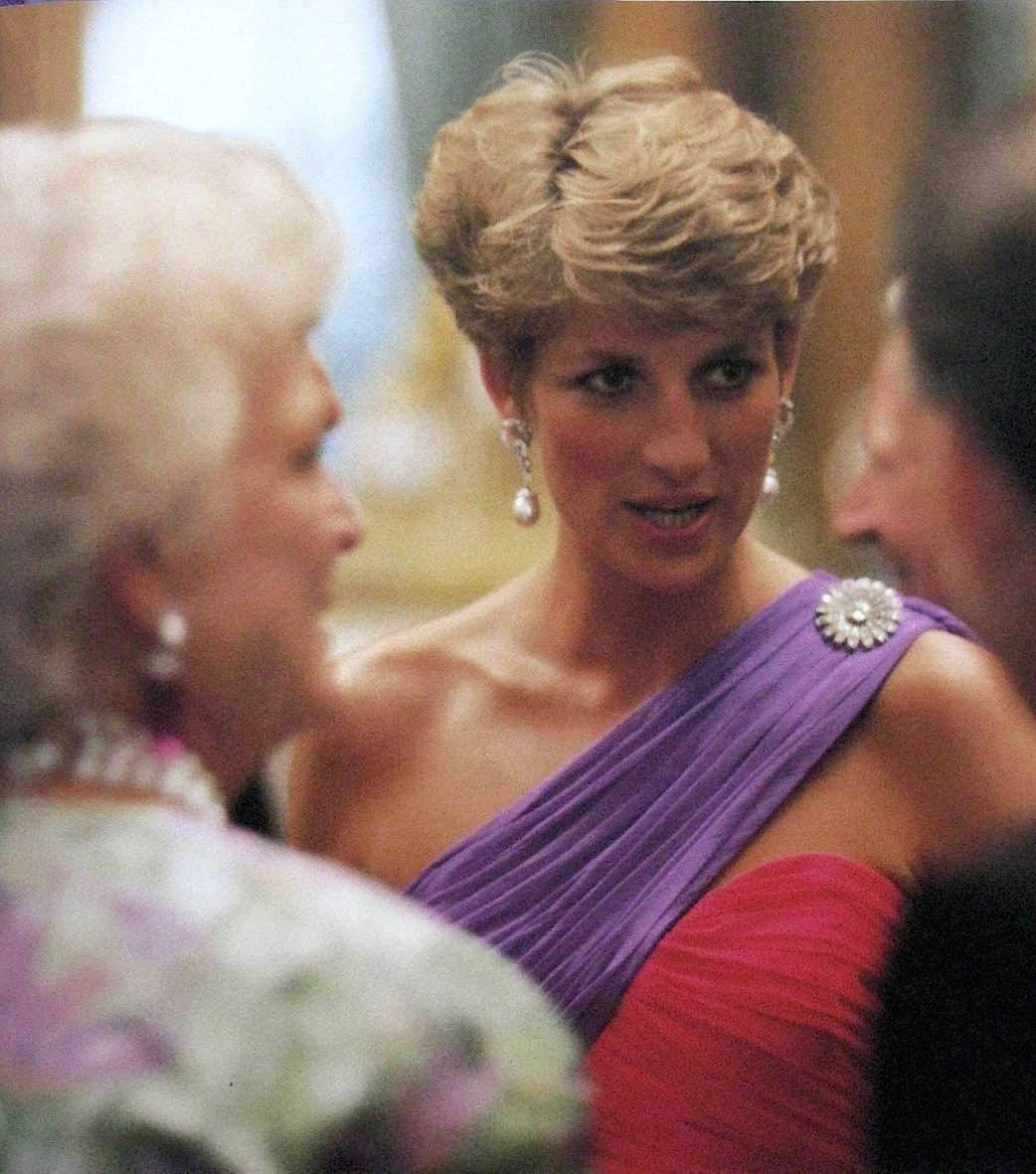 DIANA PRCSS - 1991/07/03 - G7 BUCKINGHAM PALACE - 2
HM The Queen's jewels should not be a mystery to you (if they are, let me know and I will provide a list), but the other ladies' I can't readily identify.
p.s. - If you have never watched "Elizabeth R' you should try to do so. It is a bit dated now but I find it the best of theses "fly-on-the-wall" documentaries about the BRF